Our vision for a fossil-free future
National Grid's vision is to fully eliminate fossil fuels from our US gas and electric systems, enabling the customers and communities we serve to meet their heating needs without using fossil fuels by 2050, if not sooner.
Video: Our vision for fossil-free heat
Our vision for fossil-free heat addresses climate change while ensuring affordable, reliable service to all our customers. Watch this video to learn more about how we plan to make our vision of a clean energy future a reality.
Watch the video
Supporter quotes
We commend National Grid for their commitment to eliminating the use of fossil fuels, thereby protecting the environment and providing affordable, reliable heating of our homes and businesses while further contributing to the growth of our clean energy economy.
– Matt Cohen, President and CEO, Long Island Association
Read more supporter quotes from Massachusetts and New York
Massachusetts
A menu of solutions is needed to tackle the difficult challenge of decarbonizing heat. We support utilizing the existing infrastructure that fuels the Commonwealth's economy, and are eager to partner on actionable, practical solutions like this that will get us to net zero at the most affordable cost for our residents and businesses.
— Bob Rio, Senior Vice President, and Counsel, Government Affairs, Associated Industries of Massachusetts
Utilizing our existing gas networks to decarbonize will allow all of the Commonwealth's businesses and residents, who have already paid for this infrastructure, to participate in a clean energy future. National Grid's plan is a practical approach that gives Massachusetts customers choice in their heating options to reach net zero.
— Rick Sullivan, President & CEO, Western Mass Economic Development Council
Our members have been helping reduce methane emissions for years, and we're eager to take this next step toward a potential fossil-free future in the fight against climate change. We are partnering with National Grid to focus on workforce development and training, in order to ensure that thousands of skilled workers are not left behind during any developing clean energy transition
— Steve Finnigan, United Steelworkers District 4 Sub District Director.
National Grid's fossil-free plan to deeply decarbonize while maintaining the existing heating network is the sort of comprehensive approach that will allow the state to meet their goals while utilizing our highly trained and skilled workforce. An all-the-above approach is needed to address the climate crisis in a fair and equitable way that does not leave behind those who can least afford the transition but need it the most.
— Harry Brett, Special Representative with the United Association of Union Plumbers, Fitters, Welders and Service Techs
New York
National Grid's plan for a fossil-free future addresses the risks posed by climate change while ensuring communities across New York have access to affordable electric and heating service that they can depend on, even in bad weather. This is a clear-eyed, realistic plan for achieving and exceeding New York's important clean energy goals without leaving anyone behind.
— Melva M. Miller, Chief Executive Officer, Association for a Better New York (ABNY)
TWU Local 101 supports their pathway to a fossil-free future that addresses the threat of climate change in a practical way. The National Grid vision protects good union jobs, creating new opportunities for the future of energy and paving the way to long-term economic growth.
— Constance Bradley, President of TWU Local 101
The Buffalo Niagara Partnership applauds National Grid's commitment to eliminate fossil fuels from its gas and electric systems while ensuring energy remains affordable and reliable.
— Dottie Gallagher, President & CEO, Buffalo Niagara Partnership.
The Town of Hempstead welcomes National Grid's fossil-free transition plan and is eager to continue collaborating with our utility provider partners to achieve emission-free gas and electric systems.
— Don Clavin, Supervisor, Town of Hempstead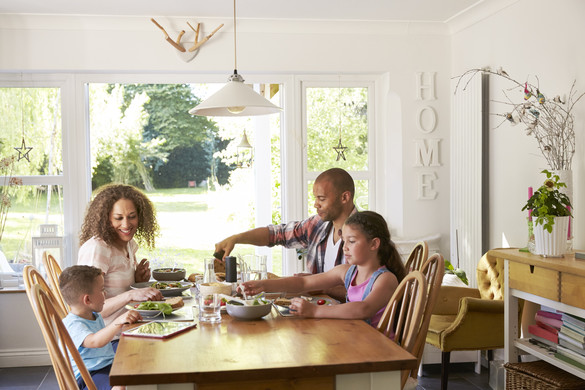 Mobilizing to help our customers to reach net zero
Reducing emissions from the buildings sector is one of the most important and challenging problems that must be solved to achieve net zero. Heat is essential to life and keeping it affordable and reliable is critical for economic development and wellbeing.
Our vision proposes a hybrid approach that enables customers to have more affordable and practical choices to become fossil-free.