Although the smallest geographically, the Ocean State makes up for it in great sites and fun activities. You can see them all with convenient EV charging everywhere you want to go.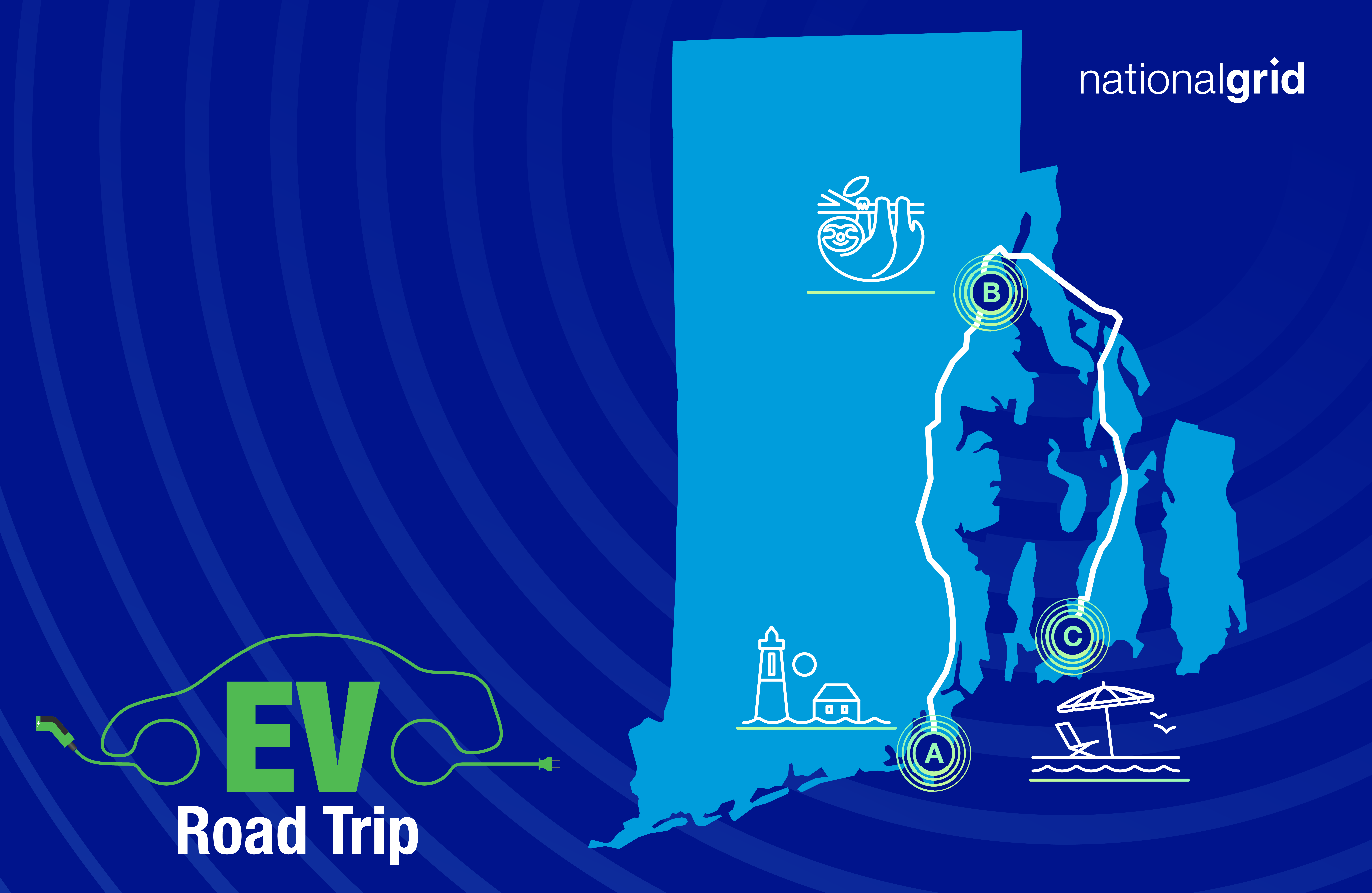 A - Narragansett
This quaint coastal town has become one of the most popular beach towns in Rhode Island—and for good reason. With its cute main street, sparkling beaches, calm atmosphere and eight charging stations, it's the perfect destination for you to chill out while you charge up. 
870 Ocean Rd. Narragansett, RI 02882
Narragansett Beach
Relax at this beautiful beach, known for its surfing and soft sand, on a sunny summer day. 
Point Judith Lighthouse
This lighthouse, built in 1810, is classic Rhode Island architecture and perfect for a stroll along the rocky coast.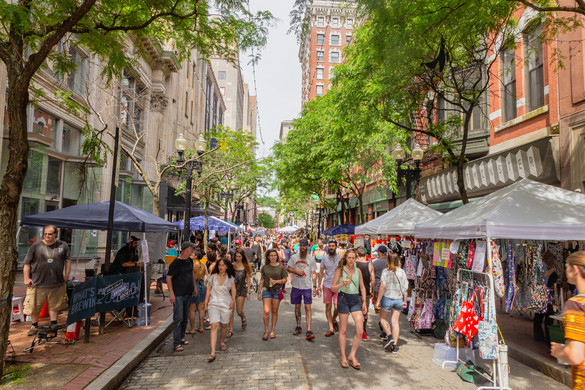 B - Providence
The capital of Rhode Island and home to great educational instituions, quaint neighborhoods and cultural gems. The city includes more than 12 EV chargers near the top sites and activities.
1000 Elmwood Ave. Providence, RI 02905 
Roger Williams Park Zoo
It's always an adventure at Roger Williams Park Zoo. Discover more than 160 species of animals including a Komodo dragon, red pandas, African elephants, Masai giraffes, snow leopards, anteaters, sloths, and more!  The parking lot includes two chargers so you can get your fill of nature and power up your EV at the same time.
Roger Williams Park Botanical Center
On the same property as the zoo is the beautiful Roger Williams Botanical Garden, New England's largest indoor display garden, featuring over 150 plant species and special events all summer long.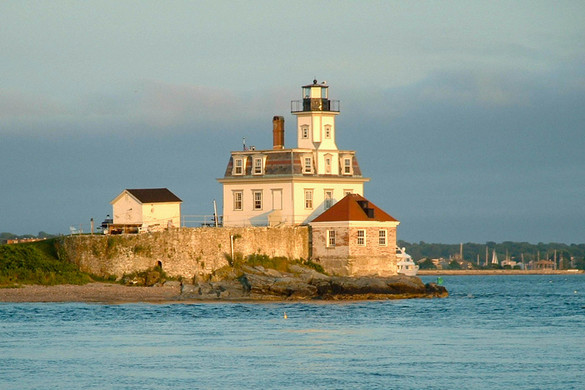 C - Newport
Known for its beautiful mansions and the America's Cup sailing regatta, the Classic Coast offers all travelers a chance to experience the good life. That includes access to more 15 charging stations around town.
1 W Marlborough St. Newport, RI 02840
The Breakers
The Breakers is the grandest of the summer "cottages" that cover the Rhode Island coast. This home is an example of the Vanderbilt family's preeminence in the turn of the century and is now open for tours through the exquisite property.
Cliff walk
Feeling adventurous? Take a hike along the famous Newport cliffs that combines views of the natural beauty of the rocky coast with the architectural history of the Newport Mansions. 
Newport Art Museum
With an ever-growing collection, Newport Art Museum has something for everyone. Take an art class, roam the art filled rooms, and find sculptures all around the property.