From natural wonders to quaint towns and thrilling activities, New York state has a lot to offer adventurers, and with thousands of EV chargers available across the state, you can do it all without using a single drop of fuel. Plan your road trip to enjoy to rediscover all that New York has to offer.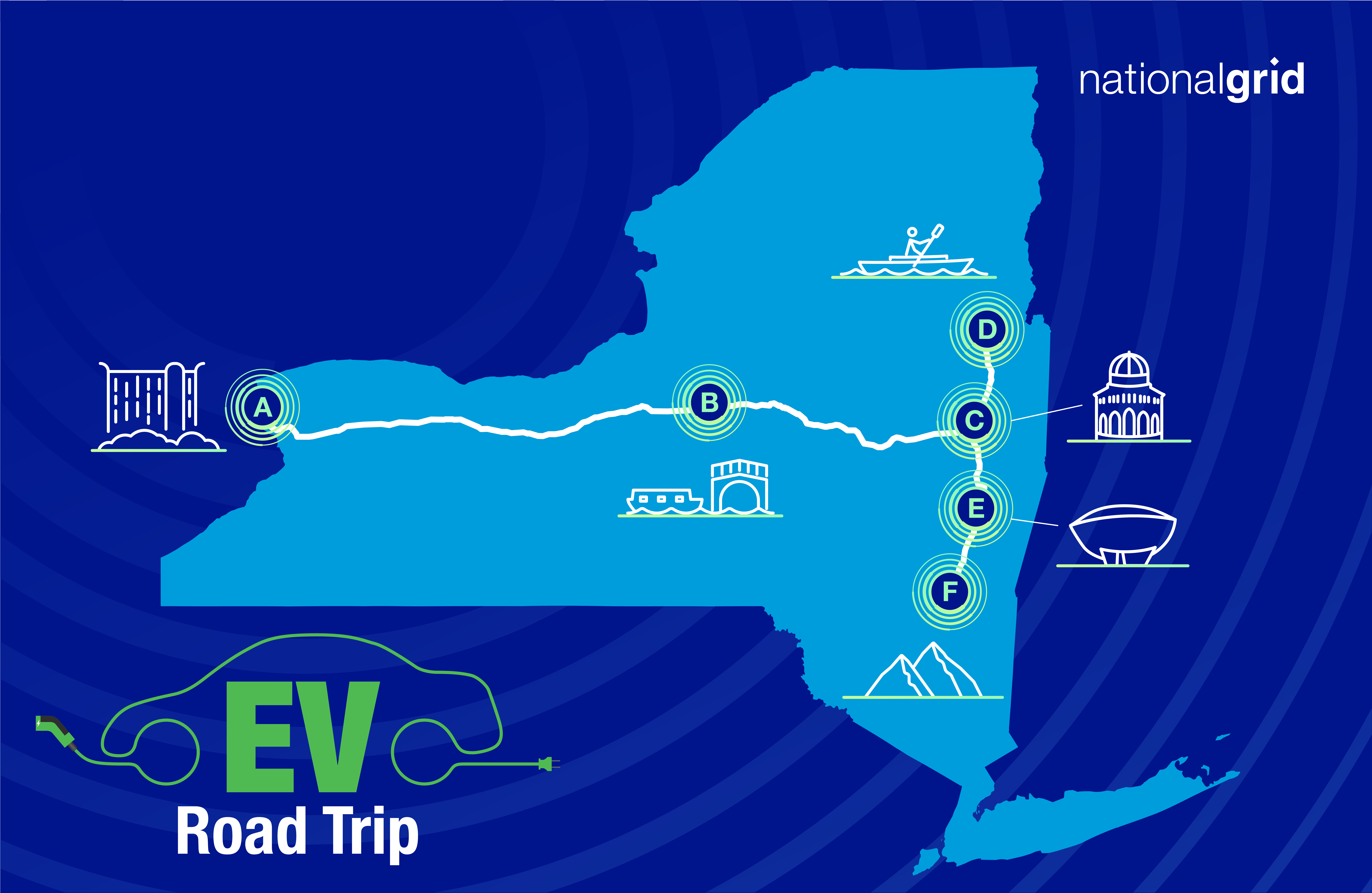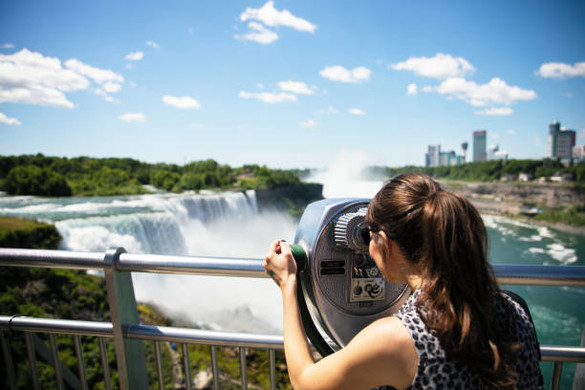 A - Niagara Falls
Experience a natural wonder of the world, pristine hiking trails and scenic terrain. Come see Niagara Falls USA in all its glory.
350 Prospect St, Niagara Falls, NY 14303
Niagara Falls State Park
As the oldest state park in the United States, Niagara Falls contains the American Falls, the Bridal Veil Falls and a portion of Horseshoe Falls. 
Maid of the Mist
Take America's most iconic boat ride, the Maid of the Mist, and truly experience 600,000 gallons of water falling before your eyes every second. 
Old Falls Street
Old Falls Street, USA is a three-block entertainment district that connects Niagara Falls State Park to downtown hotels and attractions. The street provides exciting spaces for seasonal food vending and family-friendly activities along the dynamic thoroughfare.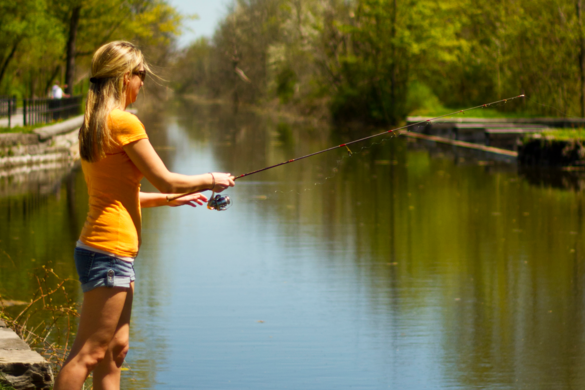 B - Canastota
Canastota is home to the Erie Canal, and its proud history extends beyond the Canal to other great natural attractions. There are five chargers around town so you can experience a landmark in the history of transportation by making your own mark on the future of clean travel.
8375 N Main St, Canastota, NY 13032
Great Swamp Conservancy
The Great Swamp Conservancy is a small nature center that boasts seven miles of unique wetland trails, programs and events throughout the year, a museum and so much more.
Verona Beach State Park
This state park is located on the eastern shore of Oneida Lake and is an angler's and camper's delight with excellent views of the water.
Chittenango Landing Canal Boat Museum
Located on the Enlarged Erie Canal, this site was once a unique nineteenth-century dry dock complex. Visitors can see the three bays and the reconstruction of a general store, boat shop, and a mule-stable, all part of the history of Erie Canal boatbuilding.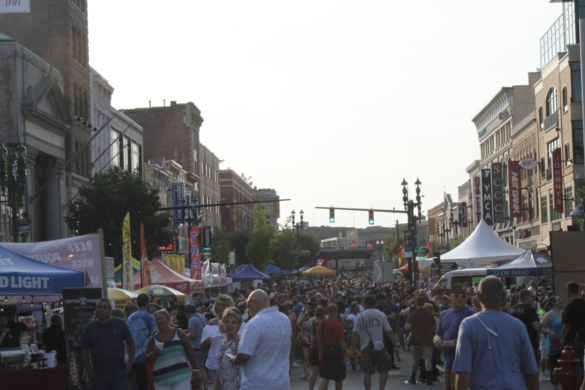 C - Schenectady
A center for creativity and relaxation, Schenectady is an ideal spot to learn more about the history of innovation while you experience modern innovation in your EV.
15 Nott Terrace Heights, Schenectady, NY 12308
Museum of Science and Innovation
Founded in 1934, miSci is a center for learning, imagination and creativity featuring more than 15,000 artifacts, thousands of advertisements, 1,500 films, 400 audio recordings and 2million photographs documenting the history of electricity, electronics and the impact of technological change.
Nott Memorial
See one of America's most dramatic High Victorian buildings built in 1858 and identified as a U.S. National Historic Landmark. Walk through the beautiful Mandeville Art Gallery inside this stained glass covered dome.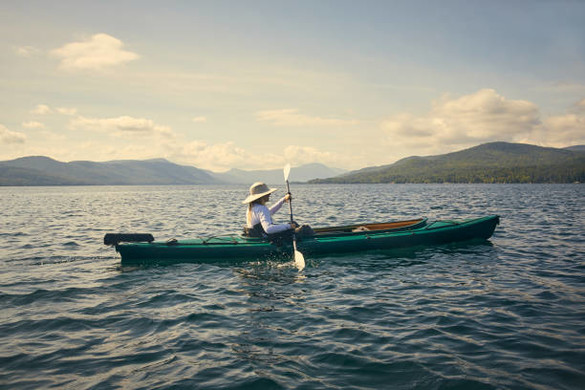 D - Lake George
Lake George is both a lively village set amid the beauty of the Adirondack Mountains and a beautiful 32-mile lake fed by cool, clear underground springs. With more than 10 chargers around town you can feel good that you are doing your part for the planet while enjoying its natural beauty.
113 Ottawa St, Lake George, NY
Lake George Steamboat Company
Established in 1817, the Lake George Steamboat Company has brought visitors up close to the beauty of the lake and surrounding Adirondack Mountains for more than 200 years.
Prospect Mountain Summit
Take in the spectacular 360 degree, 100-mile view from the 2,030-foot summit of Prospect Mountain. Charge-up in town and then drive the beautiful 5.5-mile highway that includes three viewing stops and a parking lot for a 1.5-mile hiking trail to the summit of the mountain.
Glen Falls Crandall Park and Cole's Woods
Glens Falls' Crandall Park offers a variety of family friendly activities including playgrounds, basketball, tennis, pickleball, frisbee golf, and miles of trails in the warmer months and saucer sledding and ice skating in the winter.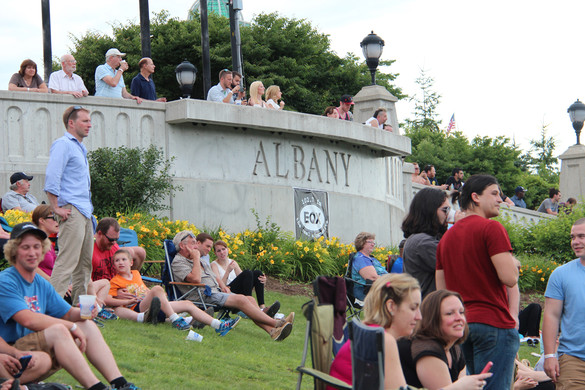 E - Albany
For more than 400 years, Albany County has welcomed visitors to uncover all that New York's Capital Region has to offer. With 20+ chargers around the city, you can conveniently experience world-class museums, fascinating historic sites, unique shopping experiences and outdoor adventures.
100 Beaver St, Albany, NY 12207
New York State Capitol
Atop Albany's State Street hill, the New York State Capitol has served as New York's seat of government since the 1880s. Visit the Million Dollar Staircase, the Senate Chamber, or the War Room, and you'll see why people call it the most beautiful state capitol in the country. 
The Egg
The Egg is a visually distinctive, ingenious architectural marvel of form and function. The Egg serves as a performing arts venue within the capital district at the Empire State Plaza. 
Times Union Center
Catch a basketball game at the Times Union Center, home to both the Siena Saints MAAC basketball team and the Albany Empire.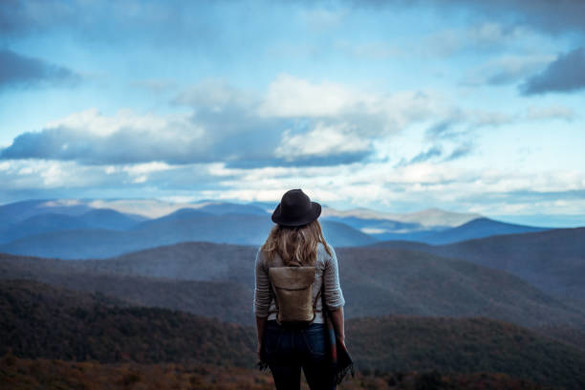 F - Catskills
Discover the natural beauty of Catskills Park, one of two "Forever Wild" nature preserves in the state. Experience the Thomas Cole National Historic Site while you charge up and then drive to one of dozens of trails in the area.
64 Klein Ave, Hunter, NY 12442
Thomas Cole National Historic Site
The home and studios of Thomas Cole, founder of the Hudson River School of Painting, includes convenient charging in the parking lot. Be sure to check out the outdoor public artwork at The Pollinator Pavilion exhibit and walk along the Hudson River Skywalk for impressive views of the Hudson River.
Hike the Catskills
With thousands of miles of scenic hiking trails to explore, the possibilities for adventure in the Catskills are endless. Climb to mountain summits, discover remote waterfalls or take a walk through the woods and simply enjoy nature. 
New York Zipline Canopy Tours
Zoom through the air ziplining above the Catskill Mountains. The Mid-Mountain Tour is a family-friendly option with multiple ziplines, four suspension bridges, and nine tree platforms. For an even more thrilling experience, try the SkyRider Tour with five ziplines spanning more than 4.5 miles.
The charger is located in the parking lot.