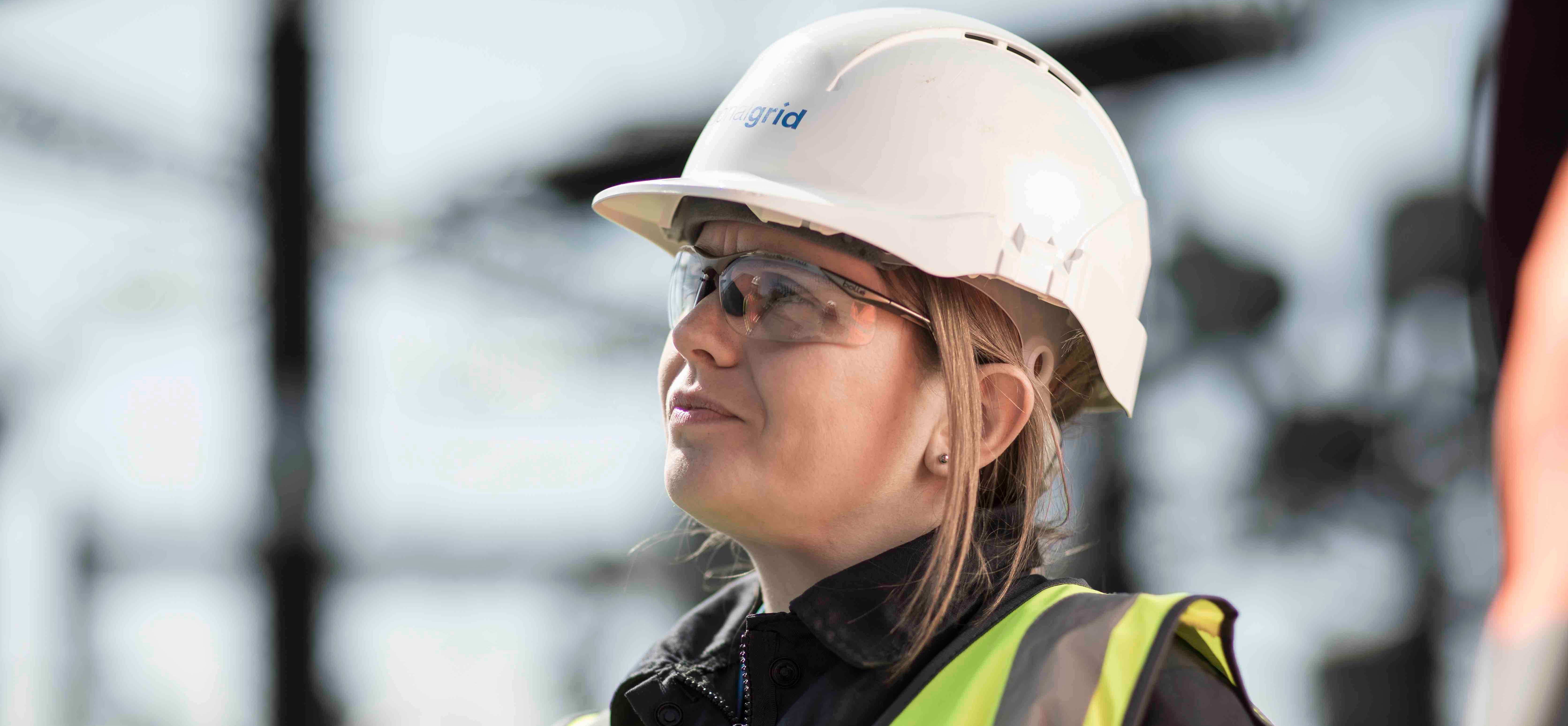 Transitioning to a low-carbon economy requires huge investment in infrastructure; the Green Building Council recently estimated that it would require over £500 billion in investment before 2030. 
National Grid plays a vital role in connecting low-carbon generation to the UK transmission network, which can require the development of new infrastructure to support the existing network. At National Grid the scale of construction is significant; from connecting new nuclear power plants such as Hinkley Point C, which will provide low-carbon electricity for around 6 million homes, to the creation of the second phase of the London Power Tunnels, a 32km electricity superhighway deep below the capital. 
To do this in the most sustainable way, we need to continue driving down carbon emissions throughout the entire lifecycle of our projects – from construction and development of new assets, through operation and maintenance across the asset lifecycle and then through the decommissioning process.
How is National Grid doing this? We look at five key priorities that are helping us deliver low-carbon projects.
 
1. Setting clear targets
We have set a target to reduce by 50% the carbon intensity of our construction projects by 2020 (from 2015). Carbon intensity is the measure of the carbon emissions of a project compared to the cost of that project. We are on track to meet this target.
 
2. Embedding carbon in decision making
We use an internal carbon price for our major investment projects. Linking carbon to our financial decision making in this way has the dual benefit of encouraging more environmentally-aware decision making, as well as embedding an awareness of the potential future carbon emissions within our investment process – crucial, when considering many of our assets will last for 40+ years.
 
3. Working with our suppliers
We challenge our suppliers during our tendering process to identify design solutions that are lower carbon, produce less waste and enhance biodiversity. We compare the proposed carbon footprint of each bidder and evaluate these as part of our selection process. Our analysis, to date, suggests a strong correlation between carbon and cost where, for every 10% reduction in carbon, there is up to 5% reduction in cost.
 
4. Delivering on our commitments
We work closely with our contractors to ensure that the efficiency opportunities identified during design are delivered on site we have set up a group, called the Contractors Resource Forum, with representatives from our supply chain. This group has set up action plans to meet targets on waste, secondary material use and, therefore, to minimise carbon.
 
5. Collaboration across the industry
Meeting our ambitious environmental targets will not happen in isolation and collaboration is critical. Not only must we work with our supply chain to deliver our projects in a sustainable way, but we must also share knowledge with the wider industry. Engaging with networks such as MI-ROG (the Major Infrastructure–Resources Optimisation Group) alongside other key clients and organisations, allows us to foster collaboration and tackle challenges together.
 
Delivering major infrastructure projects safely, efficiently, collaboratively and in a sustainable manner is central to how we at National Grid operate. It supports the UK's decarbonisation commitments while reducing our own environmental impact.