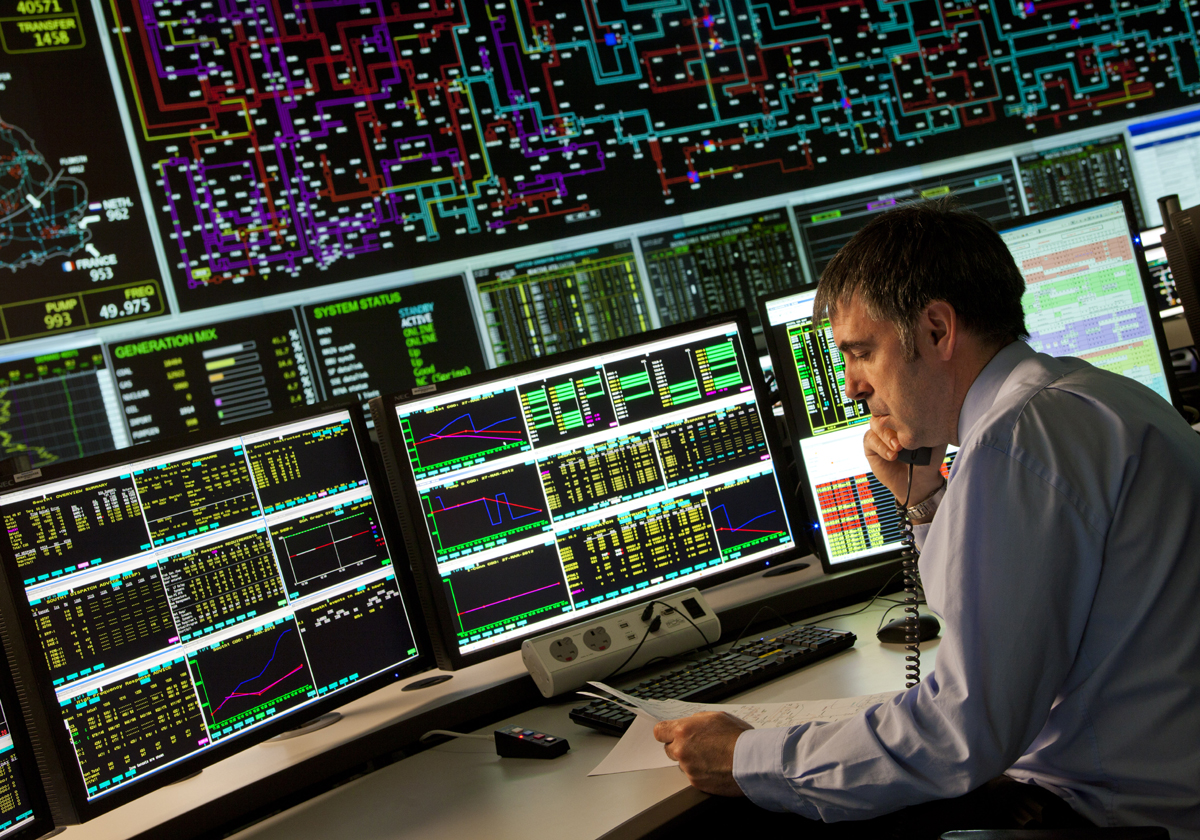 Pandemic volunteers return home
After 14 weeks of volunteers living on site, the last team who stepped up to keep our Control Centre running throughout the pandemic is returning home. But they remain on standby to keep the lights on should a second wave strike.
The last of our Transmission Network Control Centre (TNCC) teams, who've been living on site to keep the country's power going during the pandemic, has returned home.
 
Our control-room colleagues have a unique skill set and are critical to keeping the lights on for homes, businesses and hospitals across the UK. To minimise the risk of exposure to coronavirus, our volunteers made the sacrifice to temporarily move away from home and stay on site so they could keep working.
Since the first group of TNCC volunteers moved into the accommodation pods on 6 April, three teams have lived on our Warwick campus for six weeks at a time. Over the last 14 weeks, the volunteers have clocked up 14,000 working hours in the TNCC between them, working 12-hour shifts day and night.
 
Returning to a new normal
As the national rate of infection has reduced, our teams no longer need to stay in isolation on site. Additional precautions have been taken to make sure the control room is as safe as possible and social distancing can be maintained, such as sticking to separate work areas for different shifts.
"The commitment of our volunteers has been truly admirable – I can't thank them enough for the sacrifices they've made over the last 14 weeks. Morale has been high through this time, thanks to the incredible efforts of everyone involved," said Colin Benford, TNCC Manager.
The specially installed accommodation pods will stay on our Warwick site for now and volunteers will remain on standby so that, if the infection rate and level of risk increases, the teams are ready to reinstate the isolation measures and ensure the TNCC remains resilient and continues to keep the lights on.