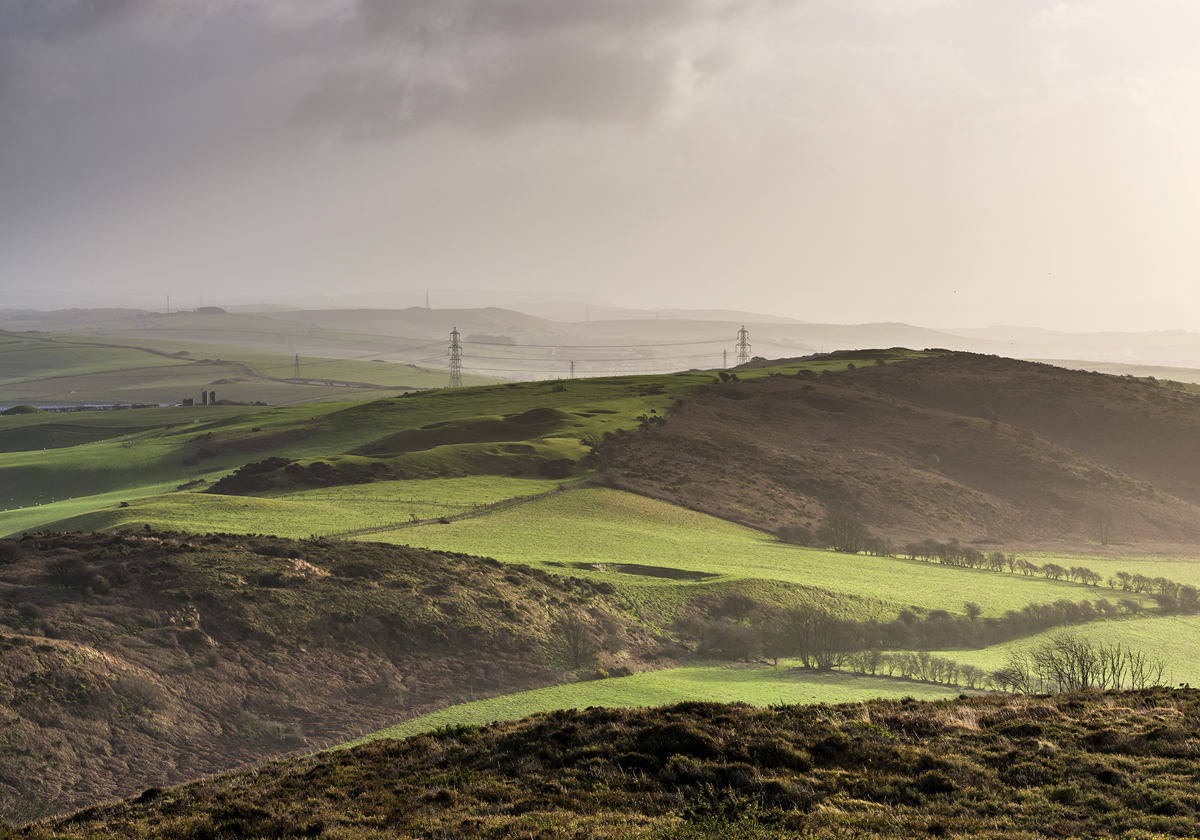 Going underground: archaeological finds in Somerset
Work laying cables and pipelines for our infrastructure projects means we often dig underground and, when doing so, it's not unheard of for us to uncover archaeological treasures. Our current project at Hinkley in Somerset is no exception.
The route of our Hinkley Connection Project passes through landscape that has been occupied and shaped by humans for over 40,000 years. Each period has left its own traces, from incredibly rare prehistoric remains, through to artefacts from the Roman, Saxon and medieval periods.
Wherever we're working, we're really aware that archaeological treasures are precious and that they can be damaged or removed all too easily, without either recording what they were or preserving them. This would mean that the fascinating information and insights they provide about our ancestors, their beliefs, culture and lifestyles would be lost. With this in mind, on the Hinkley project and others, we're committed to preserving and recording any historic discoveries.
 
Assessing early
During the very earliest planning stages of the Hinkley project, detailed investigations were carried out to see whether there were likely to be any archaeological artefacts underground. Well before permission was granted, the route was assessed to see what known archaeology was present and where it was believed previously unrecorded remains might be found.
The route of the new connection was guided by this information, to reduce the impact on the most important known and protected remains. Surveys were also carried out to try and identify the location and importance of any specific hidden archaeological remains.

 
Handled with care
When the team knew that the project's final approved route would cross areas of known and potential archaeological remains, we made sure they would be handled with appropriate expert care and attention.
A plan was created providing information on the level, standard and location of the archaeological investigations to be carried out, either before or during construction.
Where achievable, significant remains have been kept in situ for future generations to investigate. Smaller artefacts have been recorded.
 
Roman roadside settlement
One of the most fascinating finds of the project has been the remains of a Roman roadside settlement on the route of the underground cables through the Mendip Hills.
One of the most fascinating finds of the project has been the remains of a Roman roadside settlement on the route of the underground cables through the Mendip Hills.
The area is thought to have been a wealthy one in Roman times, located not far from where ancient lead mines were at Charterhouse-on-Mendip. Daniel Connor, Project Archaeologist for our partners on the Hinkley Connection project, Balfour Beatty, says: "The site has a wonderful level of preservation, with archaeological deposits starting just below ground level. This has allowed our investigation to start from the demolition of the last phase of building, all the way to the earliest phase of activity on site."

 
Insights into Roman living
A collection of pits filled with Roman rubbish, including deer antlers, pottery and other discarded items, have been found at the site. Remains suggest that there were initially small rural buildings but that these were then evolved into larger structures, complete with stone foundations and large stone-lined drains.
The artefacts and types of structures found indicate a higher level of wealth in the settlement than the experts would expect for a rural landscape. Among the items discovered are brooches and coins from the second century AD through to the fourth century AD and a Roman baby burial.
 
More to come
As work on the project continues, the team hopes that there may be more archaeological treasures to come. The sites are necessarily not accessible to the general public, but there are plans to hold an event for local historical societies.