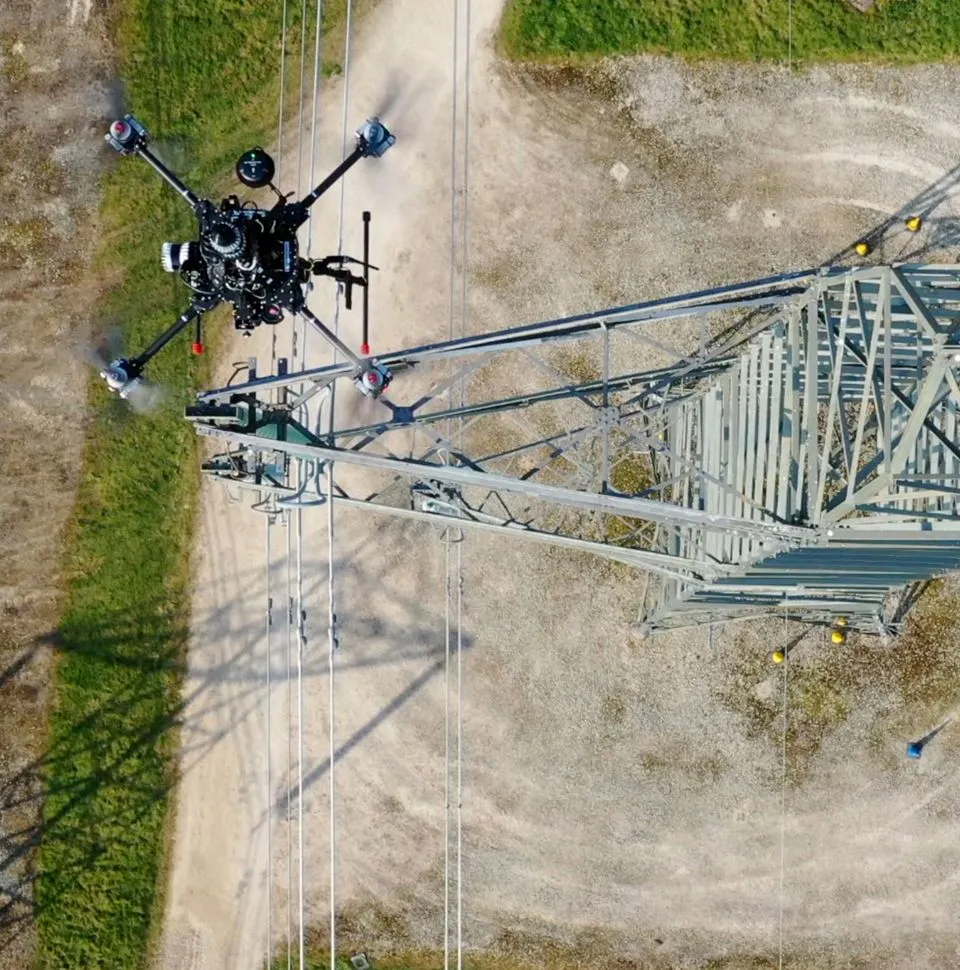 Artificial Intelligence trial to make pylon technology safer
National Grid joins tech pioneers to test drone data system
Grantors might not actually notice but a trial to explore a faster, more efficient way of inspecting pylons on their land is under way.
A new system aims to fully automate the capture and processing of potential problems on National Grid's assets by using drones flown without operators needing to be on site.
If successful, the partnership with two British tech start-ups could mean a reduction in site visits by engineers and overhead line inspection teams.
The new innovation will enhance safety, drive efficiency and reduce environmental impact while ensuring the equipment doesn't fail due to corrosion caused by ageing.
The whole package relies on highly automated drones flown beyond visual line of sight to gather close-up, detailed data which is then processed using artificial intelligence.
Potential trouble spots are relayed to the highly qualified drone operators by National Grid's Transmission Network Control Centre (TNCC) team who receive advance alerts on any pylon spacers, joins, dampers and insulators of concern.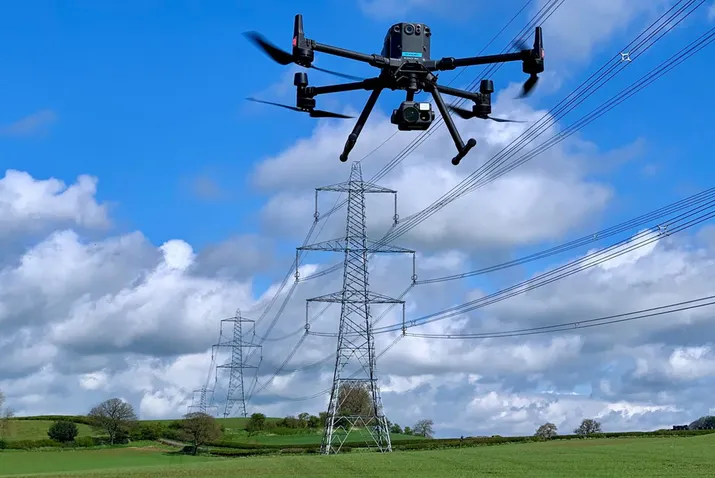 The year-long trial launched in May following an initial test spell which saw Birmingham-based Keen AI develop a way of extracting important parts imagery from the drone footage. That reduced the time taken to process it by 66% and helped minimise the risk of asset failure by cutting some of the backlog of footage to be processed.
With more than 21,900 steel lattice pylons carrying overhead lines in England and Wales, the project will complement helicopter and in-field drone checks as well as observation from the ground.
Engineers currently instruct drone pilots to visit, but the trial means some jobs can be done remotely using a national fleet of connected and autonomous drones. All will be under licence from the Civil Aviation Authority and supervised by remote operators from a secure Remote Operation Centre.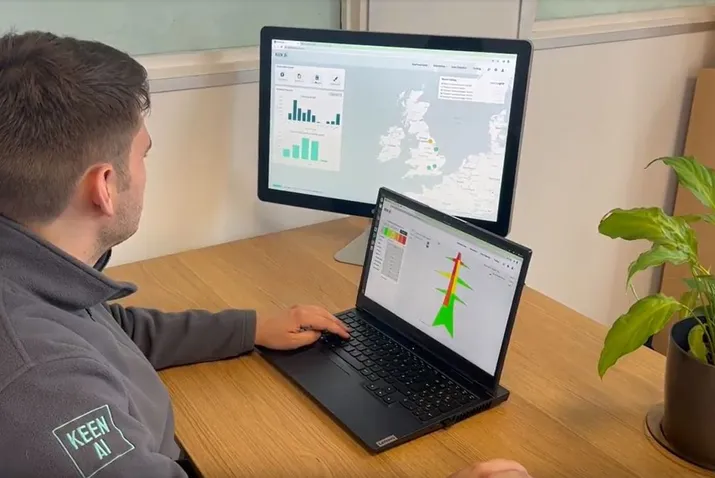 Data checked and processed by AI
National Grid's teams inspect around 3,650 pylons every year, capturing high-definition still colour images of steelwork which are captured and processed manually by a pool of inspectors. But now the high-quality data can be easily checked and processed using Artificial Intelligence models.
Mark Simmons, Conditioning Monitoring Manager at National Grid Electricity Transmission, says: "Working with innovators we are able to take real-time data and use it to predict when assets on our network need attention.
"This technology will be vital in the future as we connect more renewable and low-carbon power, expanding our network and delivering world-class reliability. We look forward to the technology complementing methods we currently use to help our operational teams manage safety, inspections and maintenance."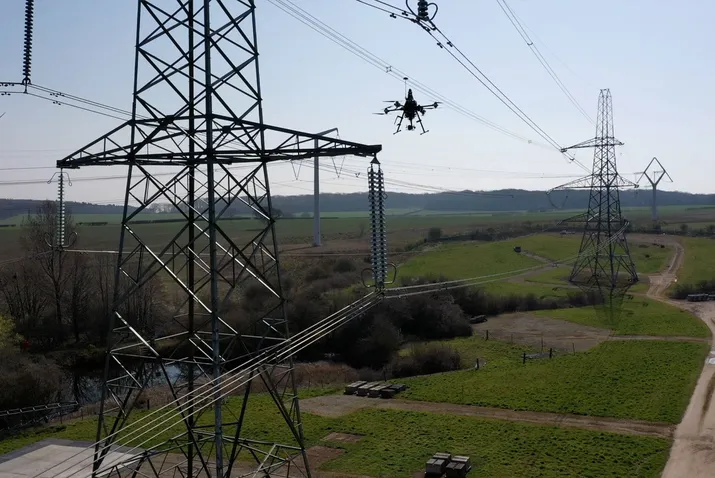 Amjad Karim, Keen AI CEO, says: "We've been hearing for years how AI will automate and transform asset management leading to reduced asset lifecycle costs and a greener, more reliable network. I'm glad that, together, we're making it actually happen.
"National Grid has been conducting the end-to-end asset management process for pylons, from data collection to execution, for many years and are leaders in this field. I'm excited to be using autonomous drone tech developed by sees.ai to collect data which hands off to our systems to automatically assess corrosion and propose maintenance or replacement work."

---

Amjad Karim, CEO Keen AI
The 12-month trial is the first of its kind by National Grid Electricity Transmission and signals a commitment to innovating with technologies to promote safety, drive efficiency and lower environmental impact.