ConnectNow Portal
Transparency in customer connections.
Impact
Increases transparency of our processes to customers. Now customers can:
Login to your portfolio all in one place
Track progress from application to construction
Be informed of costs and milestones
Target user
Focus is small emerging customers (20-400MW)
Also supports 400MW+
Relevant tech
Salesforce Communities
Salesforce CRM
The challenge
Over the past three years alone we have seen a four-fold increase in requests to connect, mainly from renewable sources like solar and wind. 
For an engineering business traditionally used to connecting huge gas, coal, and nuclear power stations this presents challenges. The process is full of detailed specifications, detailed language, and pages and pages of rules.
We responded to feedback from our customers. They told us:
'Applying is inefficient and hard to understand.'
'Managing my NG connections is manual and time-consuming.'
'It's hard to understand & manage my costs.'
'I don't know who to go to for questions, so responses are slow.'
'Information about my portfolio of connections is scattered.'
'I'm in the dark about where my connection is in the process.'
'Files and documents are not easy to access.'
 
Our solution
ConnectNow is our new innovative online application and project management system, streamlining the process of connection to the grid.
The portal provides transparency across the connection process, allowing customers to view milestones along the way. Customers can check their application progress or a breakdown of their finances in real-time.
 
---

The response
It's really worthwhile. I'd like to see this rolled out across the industry.
Renewable portfolio customer
It's very clear and helpful having all of this information set out in one place.
Renewable portfolio customer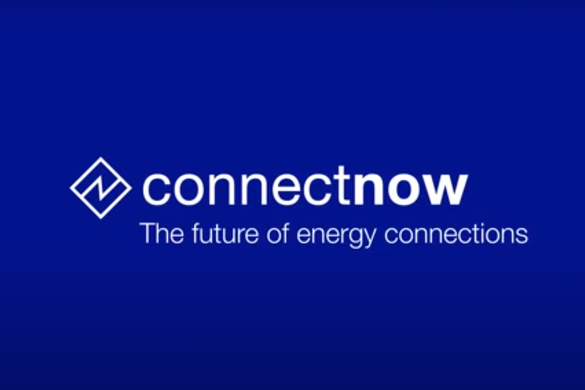 ConnectNow on display
David Adkins, ConnectNow and Connect3D Lead in Customer Solutions , shows what the new ConnectNow portal offers customers.
Productivity improvement
+20%
Reduction in time taken to update milestones
-50%