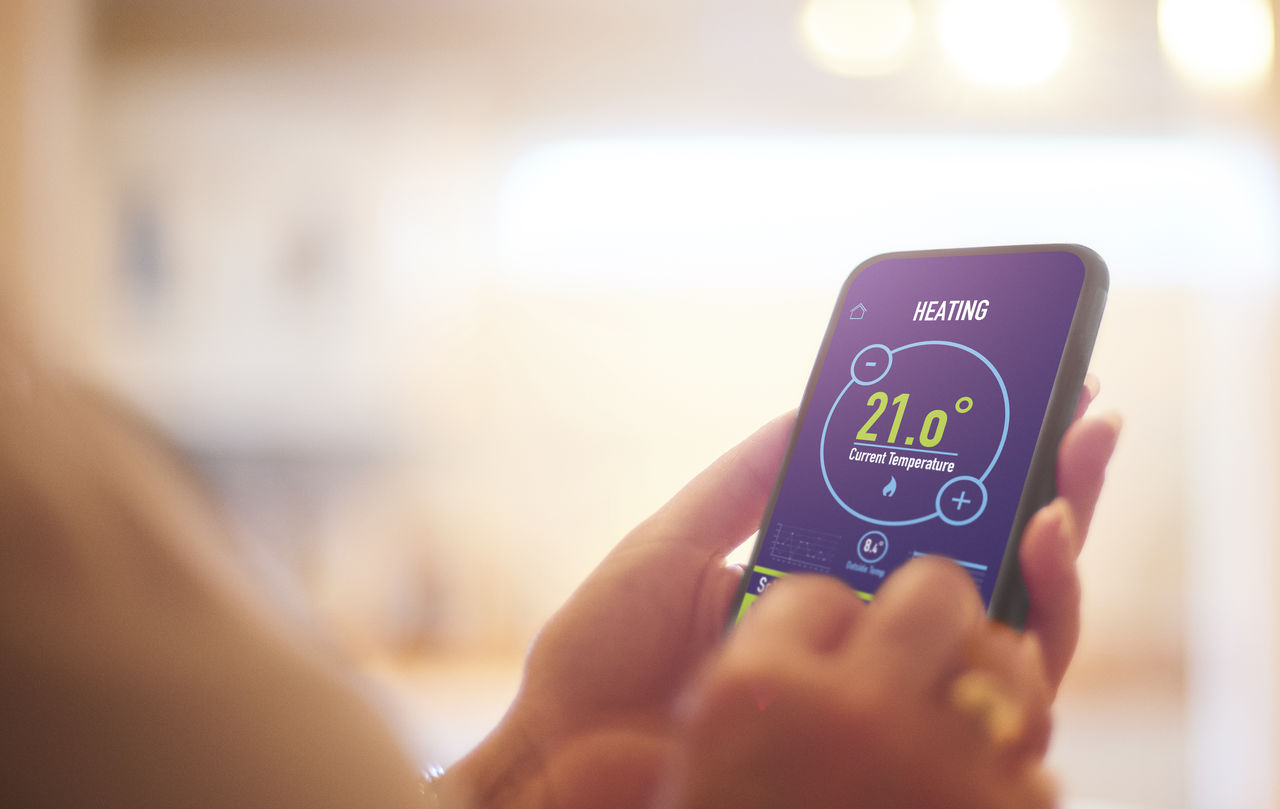 The future of home heating in a net zero UK
The vast majority of us use gas boilers to keep our homes cosy. But, given around 20% of UK carbon emissions are created by heating buildings, is there a greener way for us to stay warm through the British winter?
On a winter's day, returning to a cosy home or enjoying a hot bath or shower is something many of us take for granted. In at least eight of ten homes this warmth is fuelled by natural gas boilers. The problem is that heating systems are responsible for as much as 20% of UK carbon emissions and, with a national target of reaching net zero by 2050, we need to find a better, greener approach.  
For the vast majority of UK homes, warmth is fuelled by natural gas boilers … we need to find a better, greener approach.
So how can we reduce the carbon footprint of home heating without compromising on affordability or practicality for the millions of people and businesses that rely on gas?
 
Decarbonising home heating
Reducing the carbon footprint of our home heating involves two main elements: looking at the best fuel source to produce heat in the first place; but also reducing the loss of that heat once it is created, by having as effective insulation as possible. The challenge is that every home is different – some new, some old, some large, some small – so it's hard to find a one-size-fits-all approach in such a complicated property landscape.
 
New builds: wave goodbye to gas boilers from 2025
Greening up home heating is quite a different proposition for newer dwellings than it is for existing properties. New homes provide more of a blank slate and an opportunity for change, as they can be configured for different types of heating without worrying as much about space constraints or compatibility with existing systems. So, for newly built properties change is coming sooner rather than later.
From 2025, under the Future Homes Standard, the installation of natural gas boilers by house builders will be banned.
From 2025, under the Future Homes Standard, the installation of natural gas boilers by house builders will be banned. Instead, the norm for new homes is likely to be heat pumps. These absorb heat from the air outside of a home or extract it from the ground. They will sit alongside better levels of insulation so that more heat is retained too.
 
Existing homes – more of a challenge
With the approximately 27.5million existing homes in Britain things get more complicated, as retrofitting greener heating can be expensive and impractical. Indeed, the Committee on Climate Change has calculated that it would cost an average of £26,000 to convert each UK home to a low-carbon heating system.
What's more, those heat pumps that might well be the favoured option for new properties can be tricky to fit to existing homes, due to space constraints and because they require very high levels of insulation to keep temperatures comfortable.
 
Heating by hydrogen
If switching every UK home over to a heat pump is too impractical and costly, another solution would be to use our existing infrastructure and boilers but adapt them to run via a lower carbon fuel. Hydrogen is believed by many experts to best fit the bill here, as when it is burnt it produces mainly water, with no carbon dioxide. It requires only moderate adjustments to home heating systems and you can also mix natural gas and hydrogen together, rather than having to make a full switch.
 
What are the quick carbon wins right now?
Even if we can't all swap to a greener heat source yet, we can still make an impact on our homes' carbon footprint. Relatively small 'quick win' changes to reduce the impact of our home heating include improving insulation in floors, lofts and windows – even down to thermal window coverings. Smart heating controls that allow you to flex your home's temperature are also reasonably simple to retro-fit to an existing heating system. Both measures could not only cut your carbon emissions but your heating bills too.
 
Collaborating to decarbonise heating
Decarbonising Britain's heating is possibly one of the toughest challenges in our quest for net zero, not least because it involves the many millions of existing privately owned homes that use gas. What's more, what might work for a new inner-city flat might not for a rambling old country house.
But we have a well-functioning network in place. Using this with a lower carbon fuel will be considerably more economical and practical than setting up an entirely new network, or trying to retrofit millions of homes with new heating systems.
 
Read more about National Grid and its partners' plans for the UK gas network