How we deal with power cuts
Whatever the weather, our electricity distribution network delivers power all year round to the homes, businesses and vital services used by our eight million customers in the Midlands, South West England and South Wales.
In preparation for winter, we put additional measures in place to respond to wet, windy and cold conditions – as well as the increasing likelihood of extreme weather events caused by climate change – which can all pose a greater risk of power cuts.
If power does go off, our teams are on hand 24/7 to restore the supply as quickly and safely as possible and ensure that our customers receive the support and information they need.
Here's a step-by-step guide to how we deal with power cuts:
 
1. Identifying the outage
When a power cut occurs, it's quickly identified by our control centre teams using the latest network technology.
In many cases, power can be restored in minutes by control centre staff using a remote process known as 'switching', where electricity is re-routed around the fault.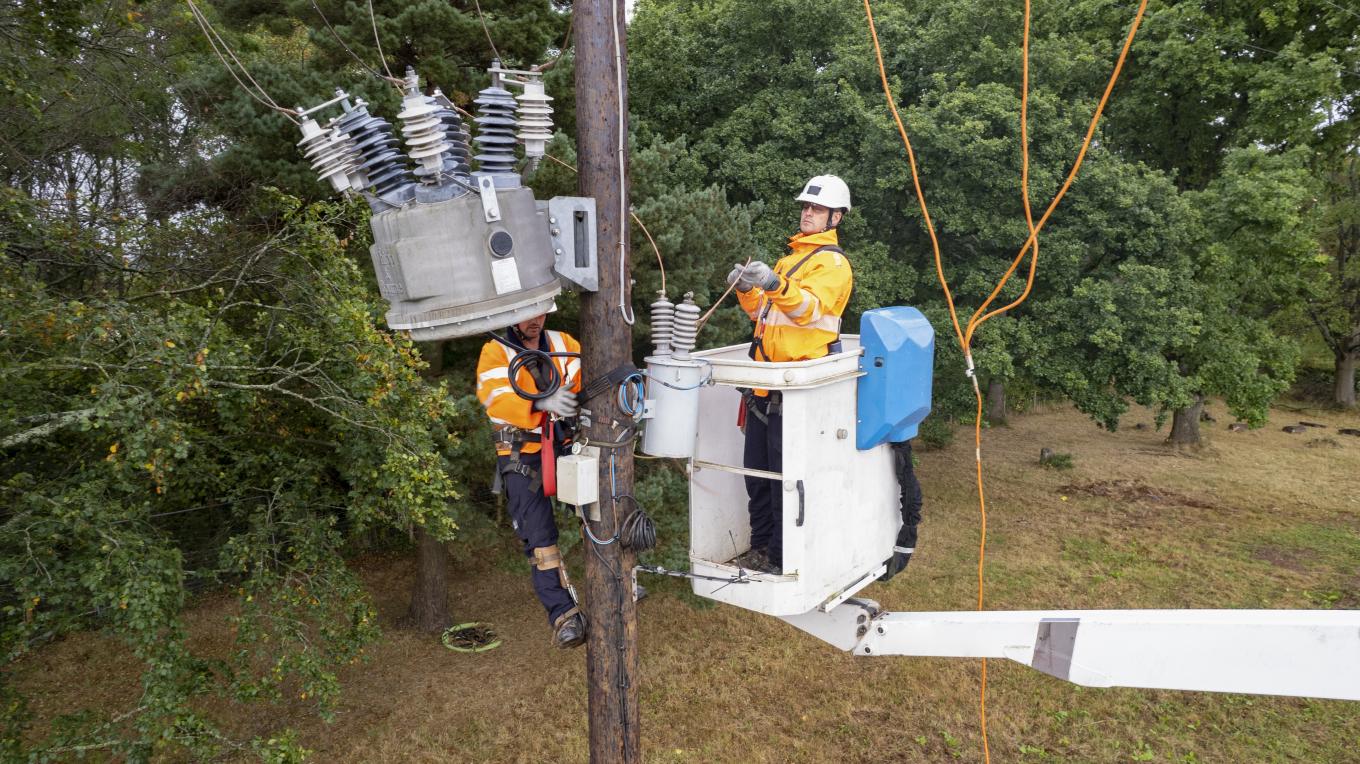 2. Carrying out repairs
If manual repairs are needed – for example, if lines or poles have been damaged by heavy snowfall or flying debris in high winds, or due to flooding at a substation – we'll dispatch members of the local field team to locate and carry out the necessary repairs. These teams use their extensive knowledge of the network and the geographical area to make repairs quickly and safely.
During periods of anticipated high demand – such as when storms are forecast – we have extra staff on standby in our contact centres, control centres and our field teams, to make sure we can always provide a speedy response.
If areas are badly affected and hard to access, our helicopter team can fly out to identify faults and help speed up repairs. Trained flooding teams and emergency response vehicles are also available to be deployed where required.
 
3. Keeping you updated on the power cut
In the event of a power cut, there are a number of ways we'll keep you updated:
Our

live power cuts map

will show up-to-date details of the power cut, including its location, cause and expected duration

You can find updates on X (formerly known as Twitter) 

@gridcustomersuk
Download our power cut reporter app by searching 'National Grid Power Cut' on App Store or Google Play
Sign up to receive email updates

before, during and after severe weather

Call 105 free

for information, advice and updates from your local distribution network operator (DNO).


 
4. Supporting vulnerable customers and those who rely on electricity
Our contact centre staff proactively contact any customers on our Priority Services Register (PSR) who may need extra information or support in a power cut, for instance those experiencing ill health or are dependent on electricity for medical equipment.

 
---
Make sure you're prepared for a power cut
While power cuts are rare in the UK, it's a good idea to spend a few minutes preparing for a power cut to help make life easier if supplies do go off. 
12 tips to prepare for a power cut
---
Find out more about how we take care of the UK's energy networks in winter