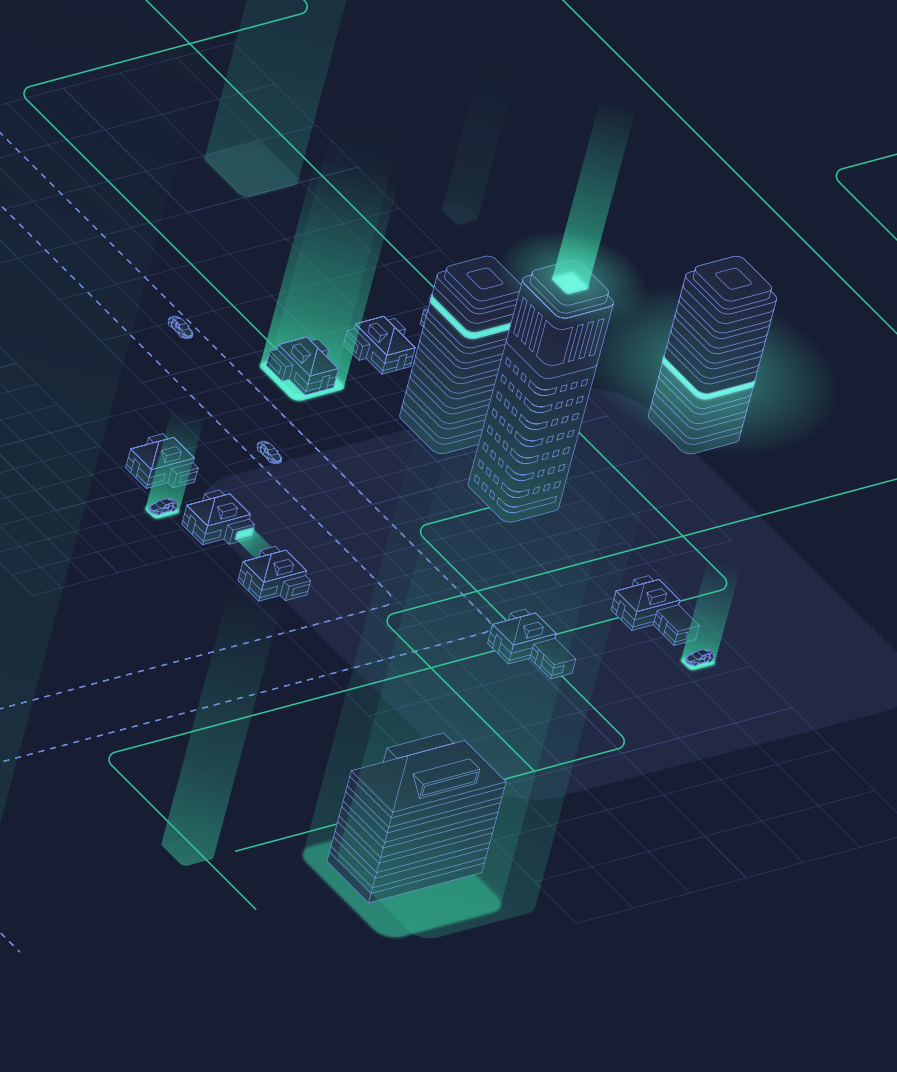 Energy consumption and production represents around two-thirds of the global GHG emissions and 81% of the global energy mix is still based on fossil fuels, the same percentage as 30 years ago. 
We are building our clean energy future that will be increasingly Electrified, Decentralized, and Digital – see the graphic from WEC below: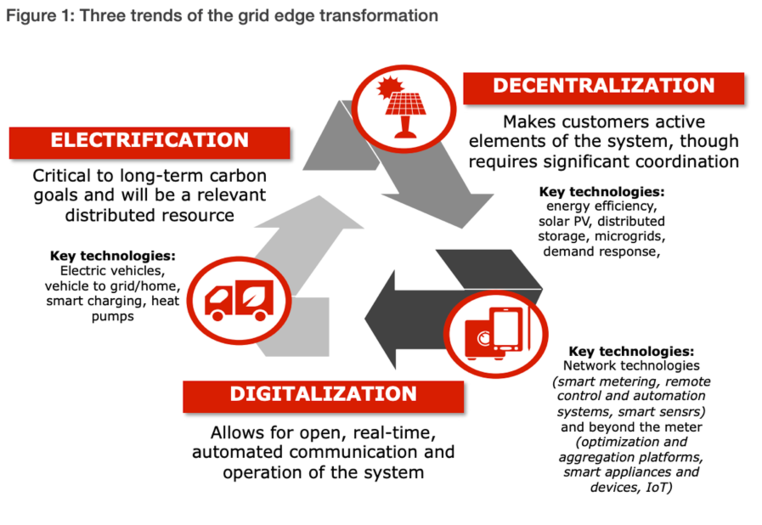 Digitalization and Demand Response
Clean, renewable sources of electricity replacing fossil fuels, distributed generation and energy efficiency are all key components to a clean, reliable, inexpensive way to power the planet.   One of the key components is a digital communication system that allows utilities to manage the demand and supply for power by using all of the potential devices that can be turned off (decrease demand) and all the potential sources of power that can be turned on (increase supply).  This allows utilities to rely less on peaker plants, and even buy less power from coal and other sources of non renewable energy as we are able to limit the demand during peak periods and buy supply from many small batteries that store clean power that can be used during peak usage.
The Problem
Historically, this type of load curtailment or generation (known as Demand Response) has only been accessible by very large corporate players who would sell their own energy back to the utilities.   The trend continues toward a decentralized, electrified future, so the gap of electricity load left untapped is becoming extremely large.   Think about all of the air conditioners, EV charges, EV's, agricultural and other relatively small load devices that can be aggregated together to become a meaningful amount of energy to either turn off or on to keep the grid running smoothly.
The Solution – Leap – A Neutral Aggregation Platform
Leap is a technology neutral, easily accessed platform that is available to any size load, from any type of device.   This let's farmers, EV owners, and building managers include their electrical load and actually earn money for turning them on or off as the utilities request.    Today, this allows California to balance the most troublesome areas with detailed and micro-targeted supply and demand curves.   Tomorrow, this allows the grid to handle what we expect to be a massive increase in the number and complexity of distributed energy resources (think electric vehicles, chargers, batteries, solar, etc); all while increasing our reliability and reducing cost.  As the grid becomes an increasingly dependent on the software required to optimize a dizzying array of hardware and distributed energy devices, companies like Leap will play a crucial role in creating a sustainable energy future.
We are believers in software companies that are disrupting massive markets and Leap is positioned to do just that.  Thomas Folker (CEO) and Remco van den Elzen (COO) have the right mix of energy trading and technology experience to pull off a significant shift in how we think about energy trading in the demand response market, and to take it far beyond California.   We are thrilled to invest in Leap along with Congruent Ventures and Powerhouse Ventures.
Why National Grid Partners
National Grid has ambitious goals to reimagine how we power the world in a sustainable way, and we are looking for the innovators and entrepreneurs that are ambitious enough to think they have an idea worth pursuing.
We offer funding and resources that will help –early stage through growth capital stage companies, a business development team to accelerate their growth, and insights from our team to create a successful outcome and brighter future.  If you have a company that helps us solve this transition – please say hello – we would love to meet you and learn more about your company.
Dillon McDonald is Vice President of Incubation at National Grid Partners.