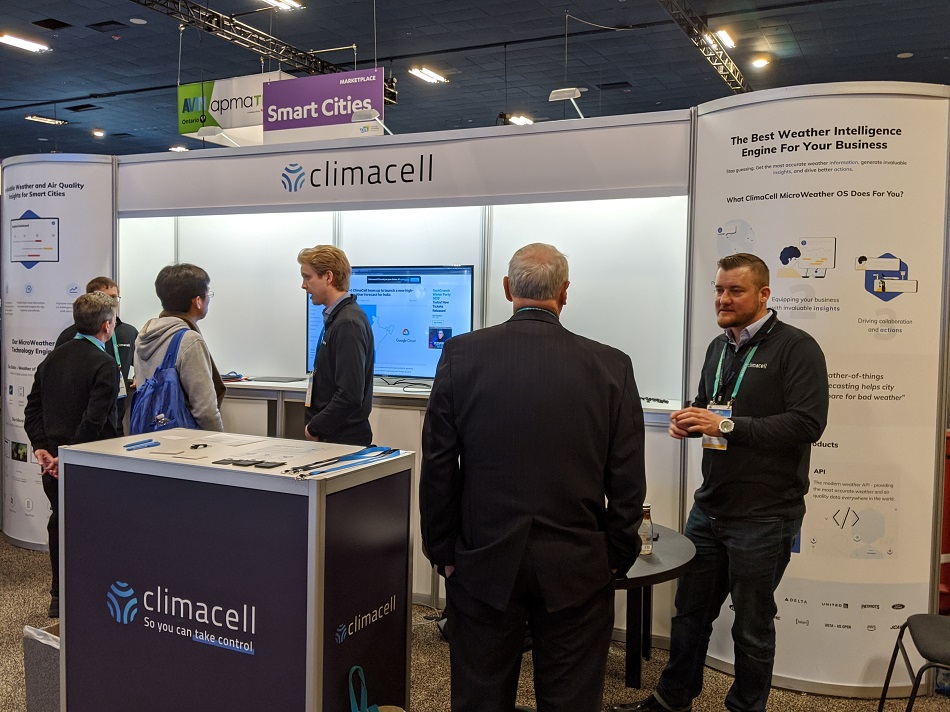 CES Notebook: What this year's show signaled for the future
The annual Consumer Electronics Show is a great signal of what big brands will need when building new products and moving into emerging markets.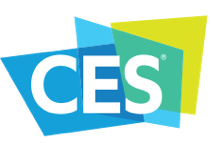 National Grid Partners attended the recent event to see what opportunities might be next for utility businesses; here are three takeaways for entrepreneurs in the space.
1. The Convergence of AI & Smart Cities
Advancements in geospatial AI and security lend themselves to smart-city applications such as planning and traffic management. Ception, a fledgling sensor data aggregator based in Israel, also underscored the importance of geospatial AI to industries like mining and agriculture. The Consumer Technology Association, which puts on CES each year, notes: "Edge applications that move AI processing out of the cloud and into the user's hands are shortening latency for critical functions."
Cybersecurity for resiliency purposes also caught our eye from startups like Regulus Cyber, which is tackling GPS threat detection. We anticipate some of these use cases will flow over to utilities eager to protect their growing networks of industrial asset sensors.
2. Our Portfolio Companies Take Center Stage
Two of NGP's portfolio companies showcased at CES: Weather-tech company ClimaCell and sound recognition startup Audio Analytic.
ClimaCell kicked off the week announcing a partnership with Google Cloud to launch a new high-resolution forecasting model for India. "For the first time in history, a private company is offering a full-blown, operational weather prediction model for an entire country," said ClimaCell CEO and co-founder Shimon Elkabetz. At National Grid, we're seeking ways to use advanced weather analytics for outage management and asset planning.
Audio Analytic was recognized by The Telegraph and The Financial Times as a leading sound recognition trend tied to the smart home. While Google and Amazon continue to innovate in voice recognition, Audio Analytic can give users a more complete experience by detecting more than voice: The UK company's intelligent sound recognition technology also uses surrounding audio activity to alert, inform, and advise users.
3. Here in My Car
Mobility was again a dominant theme at CES 2020, as attendees saw countless autonomous driving startups, GPS and fleet-tracking solutions. Even Sony unveiled an electric vehicle.
With National Grid committed to helping widen acceptance of EVs, we were pleased to see an uptick in EV activity (and a more serious tone) at this year's CES showcase. First-time automakers Rivian and Byton touted electric trucks and SUVs with long-range batteries and competitive pricing. Traditional players like Fiat Chrysler and Ford also showcased electric models for the upcoming year. And charging suppliers, such as Spain-based Wallbox, were on hand to launch products with enhanced EV management software.
Cleaner transportation is a key plank in National Grid's commitment to net-zero carbon emissions by 2050. Smart homes and cities can guide society toward more sustainable power consumption. And ever-improving cybersecurity is key to the growth of the industrial IoT. All of which, we'd submit, means there's real opportunity to be found – and lasting impact to be made – amid the show's flashy acres of next-gen TVs and kitchen robots. We're already looking forward to next year.
by Matthew Bloom, Lead Analyst, Venture Fellowship, National Grid Partners