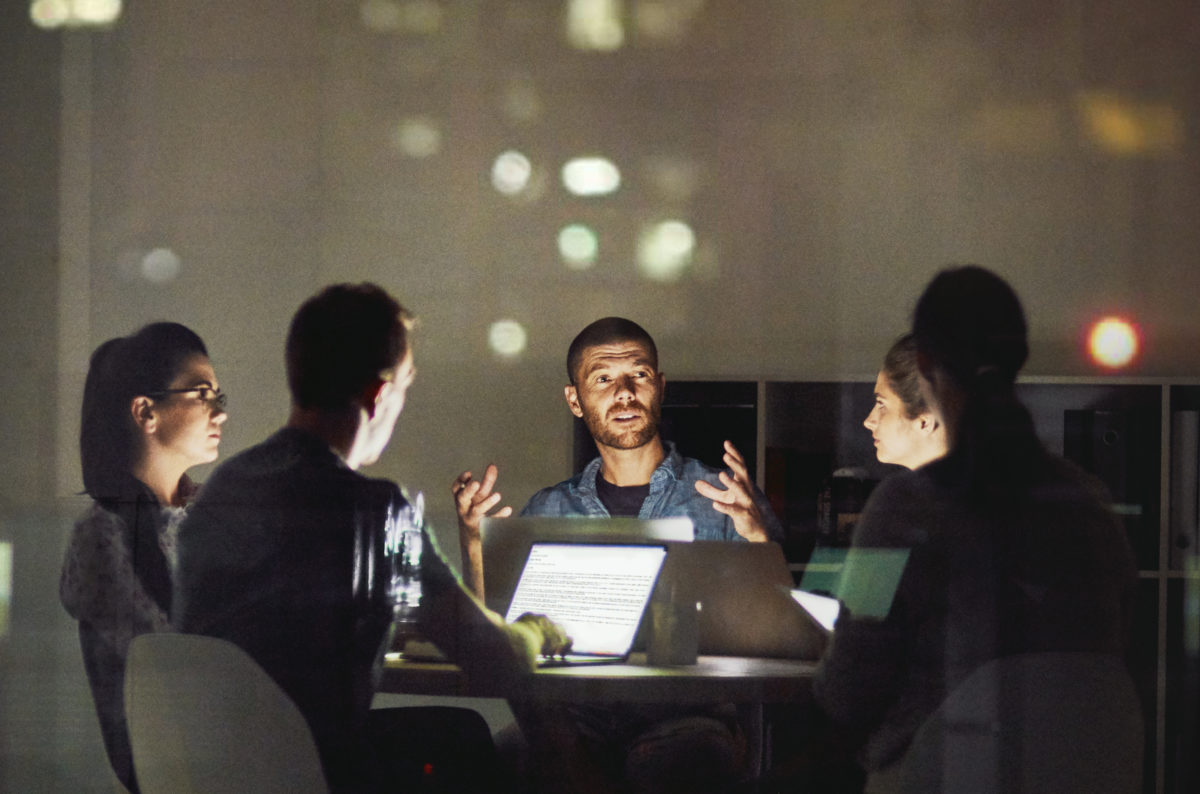 How an unusual partnership can expand your digital dreams
If you lead a startup and you're looking for funding to support your innovations in digitalization, you're in a great position.
Money is plentiful—Silicon Valley startups raising $100 million mega-rounds are becoming more common—and you've got many high-profile financing partners to choose from.
Have you ever thought about finding a partner in the energy industry? That might not have been your first instinct. But believe it or not, teaming up with us might well be the best move you'd never considered making. Here's why.
Great ideas in an untapped market
Helping to build the digital grid is an opportunity worth $130 billion in annual benefits. And there are more ways to get your ideas into the market than you might realize.
Right now, we're looking way beyond our sector's traditional field of vision for ideas that will support our digital transformation in energy transmission and distribution, and in customer and workforce management.
Does your startup focus on data analytics? Your tools could be critical to helping us improve demand response, distributed energy management, predictive maintenance, and voltage stability on the grid.
Does your startup concentrate on artificial intelligence? We're looking for partners who can help us up our game in automated inspection.
Is your company's focus on cybersecurity? Your technology may be the key to the safety of our business—and our customers—as we move to cloud environments.
Augmented reality? You could help our field force through complex workflows and inspections.
Steady navigators in a complex territory
Now that you see the potential, we should note that breaking into the energy industry isn't as simple as raising rounds of funding. Yes, it's a crucial first step, and it might get you your team and your product. But these are heavily regulated industries, and money alone won't get you the market.
Breaking in with success requires close guidance and expertise. When we fund our startup partners, giving our financial support is only the first stage in a partnership built to last.
Beyond finding new market opportunities for your ideas, we follow through to make sure you succeed, helping you scale your innovation faster than most startups can do on their own.
That means supporting you with our industry expertise and our global brand and presence. It means giving you access to our business units and energy ecosystem, and to real-world data to help you validate your technologies.
It means connecting you with testing and innovation centers for joint projects, and giving you dedicated business-development expertise that helps you navigate and engage with the notoriously complex and highly regulated energy industry.
A partnership with power
Yes, we're a new venture firm. But we're also one of the world's largest utilities.
We're a $19.5 billion company based in Great Britain, operating systems that deliver gas and electricity across Britain and that supply electricity and gas for more than 20 million customers throughout New York, Massachusetts, and Rhode Island.
We were partners on the team that developed Deepwater's Block Island Wind Farm in Rhode Island—the first offshore wind project in the U.S.
We offer dedicated business-development experts, and we stage networking events, conferences and summits. We own and operate innovation hubs, like Worcester Sustainability Hub and R I Energy Innovation Hub. Deeside, our high-voltage innovation center in the U.K., is the first facility in Europe where assets associated with electric networks can be tested off-grid 24/7.
And here's the best part: Our partnership can help your startup make a truly global impact.Utilities don't operate like most businesses, whose innovations become prized secrets that give them market advantages. The utility ecosystem fosters collaboration, because our geographic markets and customer bases don't overlap. We share success stories, and everything we learn benefits society and the world.
If you're raising money and think these differentiators can help you build your company, we'd love to hear from you. Let us know what you're building. We've got our eye on the future, too.
Swati Dasgupta and Colette Lamontagne are Directors at National Grid Partners, based in Silicon Valley and Boston.