National Grid Ventures
National Grid Ventures is home to a diverse portfolio of energy businesses that deliver competitive products and services for a broad range of customers. 
Separate from National Grid's core regulated businesses, we're active in competitive markets across the US and UK. 
Whether it's the long-distance transport of renewable energy, the storage of liquefied natural gas, or supporting the roll out of smart meters, we're working hard to make energy reliable, clean and affordable for consumers. 
We're also building the energy systems of tomorrow – from bringing innovative technology to market that changes the way homes and businesses use energy, to competing for new, large-scale, climate-friendly energy projects.
Frequently asked questions (FAQs)
What is National Grid Ventures?
National Grid plc is made up of three distinct businesses:
Our UK core regulated business includes the electricity and gas system operators for Great Britain. It also includes the electricity transmission owner and maintainer for England and Wales, and the gas transmission owner and maintainer for Great Britain.
Our US core regulated business connects more than 20 million customers with energy across the northeast US, including: electricity transmission assets across New York, Massachusetts, New Hampshire, Vermont and Rhode Island; 3.4 million electricity distribution customers across New York, Massachusetts and Rhode Island; and, 3.6 million gas distribution customers across New York, Massachusetts and Rhode Island.
National Grid Ventures (NGV) operates in competitive markets outside of National Grid's core regulated activities in the UK and US. NGV is focused on developing, operating and investing in energy projects, technologies and partnerships to help accelerate the development of a clean energy future for consumers.
Why have we created National Grid Ventures?
We're experiencing rapid and unprecedented changes in the energy industry, driven by emerging global trends:  decarbonization, decentralization and digitization.
To ensure we continue to deliver for our customers and shareholders, National Grid has established National Grid Ventures to:
optimize the performance of energy assets that sit outside of its core regulated businesses
identify new opportunities for growth
position itself ahead of global trends
act as a catalyst to innovation that delivers real benefits to energy customers
How will National Grid Ventures benefit energy customers?
NGV already delivers competitive energy products and services to primarily business-to-business customers. As the energy landscape evolves, NGV is also focused on developing businesses that deliver flexible, reliable and innovative solutions to meet the changing demands of more connected customers.
We'll create value for our customers (and investors) by anticipating what customers want, reducing the costs of energy delivery today and pioneering the flexible energy systems of tomorrow.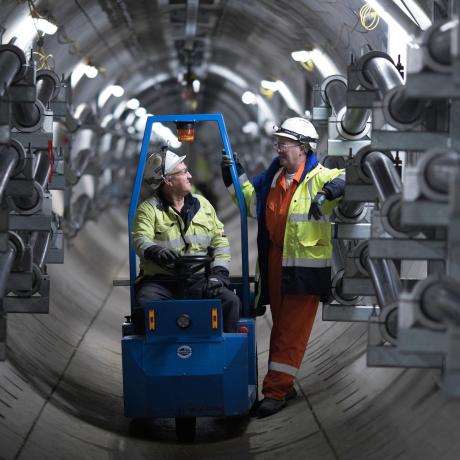 UK principal operations
Electricity transmission, gas transmission and system operation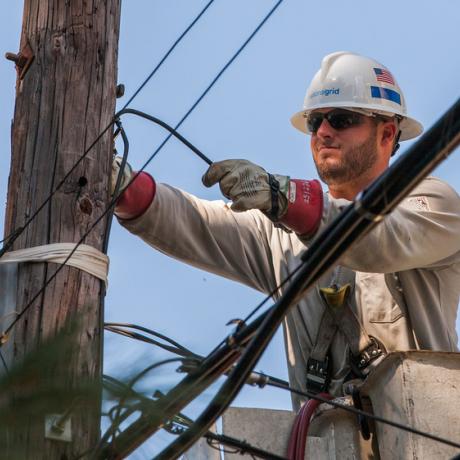 US principal operations
Electricity, natural gas, and clean energy delivery across the north eastern United States