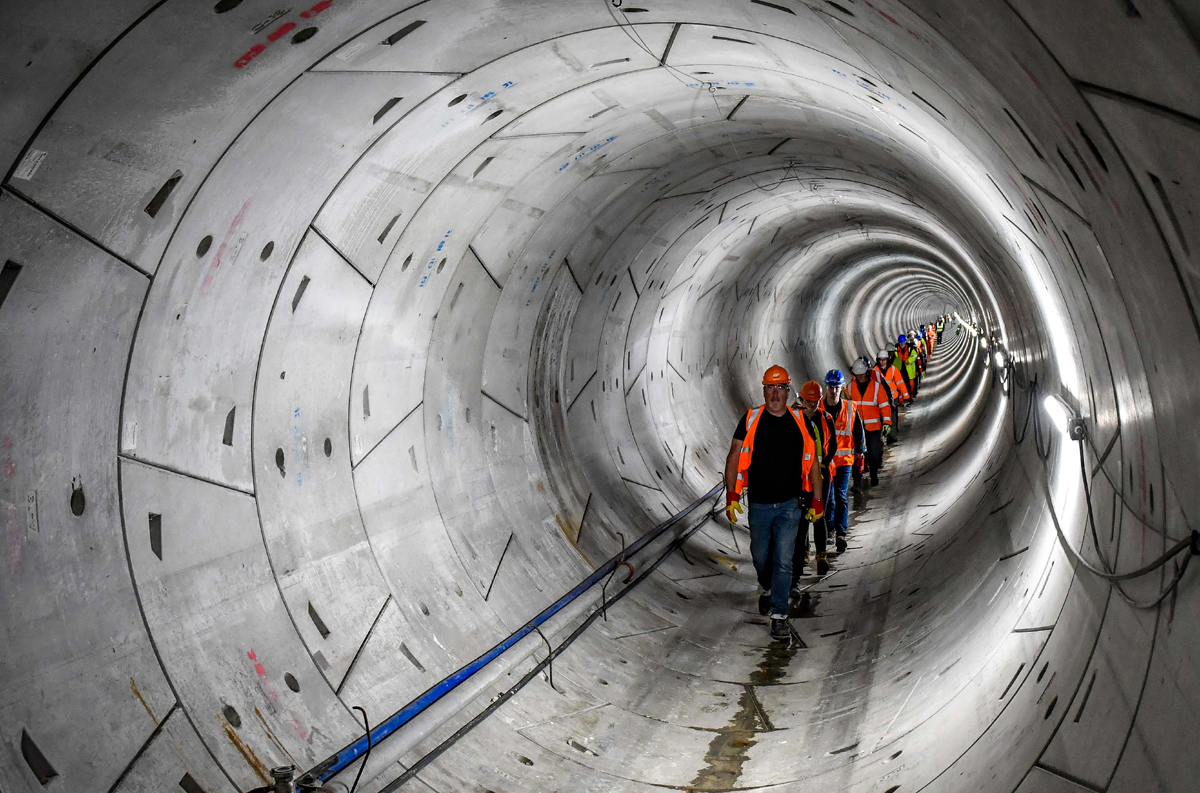 Celebrating the completion of the Humber Tunnel
Marking the completion of the new Humber Tunnel that will house a key gas pipeline, two local mayors from either side of the tunnel have met at the site.
To mark the completion of the 5.4km tunnel that has been bored 30 meters beneath the surface of the River Humber, mayors from the communities at either end of the tunnel met up there. Councillor Pat Smith, Mayor of The East Riding of Yorkshire, shook hands in the tunnel with Councillor Jonathan Evison, Mayor of North Lincolnshire, to celebrate this huge engineering feat.
Construction of the tunnel began in April 2018 and it now stretches under the Humber estuary at a depth of up to 30m, with a diameter of 3.65m. Given this scale, the excavations involved were complex. Carried out by a tunnel boring machine affectionately named 'Mary' by the project teams, they resulted in as much as 160,000 tonnes of material.
 

The new pipeline replaces an existing one that sat on the riverbed, but this had become exposed due to erosion. The replacement will help ensure the reliability of supply to UK homes and businesses, bringing in as much as a quarter of Britain's gas supplies.
The mayors who visited the tunnel this week got in there just in time – soon it will be (intentionally) flooded with water before the pipeline itself is inserted into it, ready to start operating in Spring 2020. Expected to be a record breaking event, this will be the longest hydraulically inserted pipeline anywhere in the world.
 
Visit the River Humber Pipeline Replacement Project resource centre for videos and images