Stories
Discover, explore and experience stories from the heart of the energy industry.
We are living in a transformational era as the way we power our lives is evolving exponentially. Here we bring you stories and insights to showcase the engineering, innovation, people and smart ideas shaping the future of energy in the UK.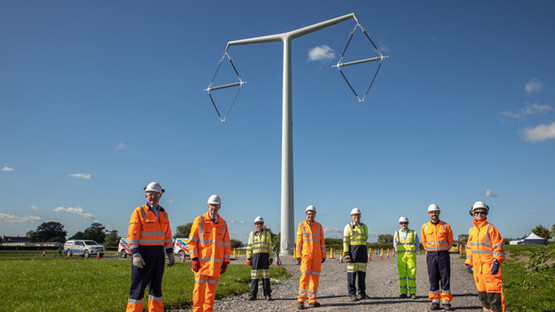 Construction of world's first T-pylon completed
Last week saw an exciting moment with our construction of the world's first T-pylon in Somerset; part of our Hinkley Connection project, connecting six million homes and businesses to low-carbon energy. Zac Richardson tells us about his recent visit to the site and shares more about how we're innovating for a net zero transmission system.
The first T-pylon

Energy explained
Ever wondered what net zero means? Want to know how windfarms make energy? Or how electricity and gas gets to you? Here we answer all your energy questions.