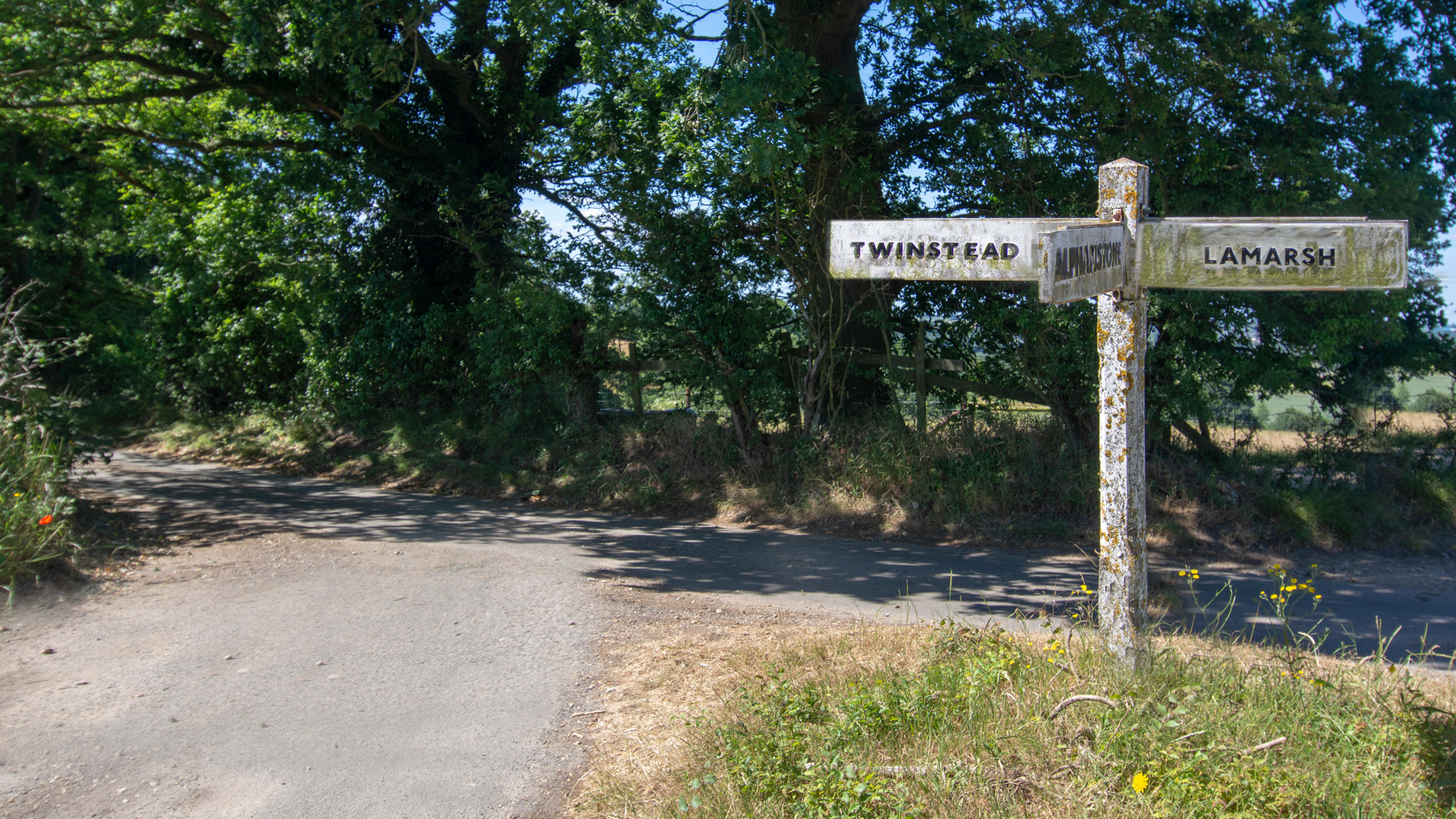 Two weeks to go until close of latest consultation on Bramford to Twinstead Reinforcement
National Grid is currently consulting communities in the western part of the Stour Valley on proposed changes to the Bramford to Twinstead Reinforcement

In September, the decision was taken to extend the consultation deadline from 7 October until 23:59 on Wednesday 19 October 2022

Members of the public are encouraged to contact the project team with any questions about the proposed changes and to give their feedback

National Grid is currently consulting on changes to the Bramford to Twinstead Reinforcement in the western part of the Stour Valley, alongside smaller changes across the wider route.
The consultation launched on Thursday 8 September and was originally due to conclude next week, on 7 October. However, last month National Grid announced that it would extend the consultation until 11:59pm on Wednesday 19 October 2022. This decision, which will allow stakeholders and the community more time to respond, was taken following the sad passing of Her Majesty the Queen and in respect to the national period of mourning that took place earlier in the consultation period.
National Grid encourages those interested in the proposals to visit the project website, nationalgrid.com/bramford-twinstead to find out more and give their feedback. 
Anyone with further questions about the proposals is invited to contact the project team by email at [email protected] or by calling the telephone information line on 0808 196 1515. Residents who prefer to respond to the consultation via post can receive a printed copy of the feedback form and freepost envelope by contacting us. Paper copies of the consultation materials are also available at a number of libraries along the route of the proposed reinforcement.
The following table shows the deposit locations and opening times:
| | |
| --- | --- |
| Deposit Location | Opening Times |
Sible Hedingham Library 

Monday - 9am to 1pm

Tuesday - Closed

Wednesday - Closed

Thursday - 2pm to 7pm

Friday - Closed

Saturday - 9am to 5pm

Sunday - Closed

Sudbury Library

Monday - 9am to 5pm

Tuesday – 9am to 7:30pm

Wednesday - 9am to 5pm

Thursday - 9am to 5pm

Friday - 9am to 5pm

Saturday - 9am to 5pm

Sunday – 10am to 4pm  

Hadleigh Library 

Monday – Closed

Tuesday – 9am to 5pm

Wednesday – 9am to 5pm

Thursday – 9am to 6pm

Friday – 9am to 5pm

Saturday – 9:30am to 5pm

Sunday – 10am to 4pm  

Halstead Library

Monday – 9am to 5:30pm

Tuesday – 9am to 5:30pm

Wednesday - Closed

Thursday – 9am to 1pm

Friday – 9am to 5:30pm

Saturday – 9am to 5pm

Sunday – Closed

All information about the consultation and how to give feedback can be found on the project website, nationalgrid.com/bramford-twinstead.
ENDS
Notes to editors
Contact for media information only:
Helen Blake National Grid
 +44 07790 824788
[email protected]
The construction of the Bramford to Twinstead transmission connection requires the granting of a Development Consent Order (DCO). This is a special type of planning application for nationally significant infrastructure projects, where an independent panel of inspectors is appointed to review the plans. Once submitted, it can take up to 18 months before a decision is made.  The inspectors will issue a recommendation to the Secretary of State for Business, Energy and Industrial Strategy, who will make the final decision. National Grid anticipates submitting a DCO application for the Bramford to Twinstead project early next year.
About National Grid
National Grid sits at the heart of Britain's energy system, connecting millions of people and businesses to the energy they use every day. National Grid is working to build a cleaner, fairer and more affordable energy system that serves everyone, powering the future of our homes, transport and industry.
National Grid Electricity Transmission, owns, builds and maintains the electricity transmission network in England and Wales. It is National Grid Electricity Transmission that is developing the plans for the Bramford to Twinstead reinforcement.
Consultation
To ensure everyone has access to the information and is able to participate in the consultation, National Grid has held both face to face and online public events. Members of the public can provide their comments online, by email or via post. Their feedback will help inform the development of the proposals.
The consultation launched on 8 September and will conclude at 23:59 on Wednesday 19 October (rather than 7 October as originally planned).
Background
The existing transmission network in East Anglia was developed in the 1960s to meet electricity demand in the area. Until today it has been able to meet that demand and provide around 3.5 GW of power carrying capability out of the region. By 2030, the amount of renewable and low carbon energy connecting to the network will dramatically increase; just under 23 GW is contracted to connect in East Anglia by the end of this decade.
The existing network in East Anglia does not have the capability needed to reliably and securely transport all the energy that will be connected by 2030 while operating to the required standards. Feeding into Bramford substation from the north and east there are three electricity transmission lines – carrying power generated by the existing Sizewell B station and offshore wind farms.  West of Bramford out to Twinstead Tee, there is currently only one electricity transmission line taking that power out to the wider network.
Between 2009 and 2013 work was previously undertaken to develop proposals to add this much needed network capability. Changes to when planned new generation would come online in East Anglia meant that work was put on hold at the end of 2013. In 2020 National Grid held a preliminary consultation and from 25 January to 21 March 2022 they held a statutory consultation on the proposals. In this period, over 16,000 people viewed the project website, 250 attended face to face events and 37 the online webinars. Now, National Grid is holding a third consultation targeted towards the western part of the Stour Valley.
The proposals
The plans for the reinforcement include building a new 400 kV electricity transmission reinforcement between Bramford substation and Twinstead Tee, comprising 19 km of overhead line and 10 km of underground cables. National Grid would also remove around 27 km of existing pylons. 
More information can be found at nationalgrid.com/bramford-twinstead