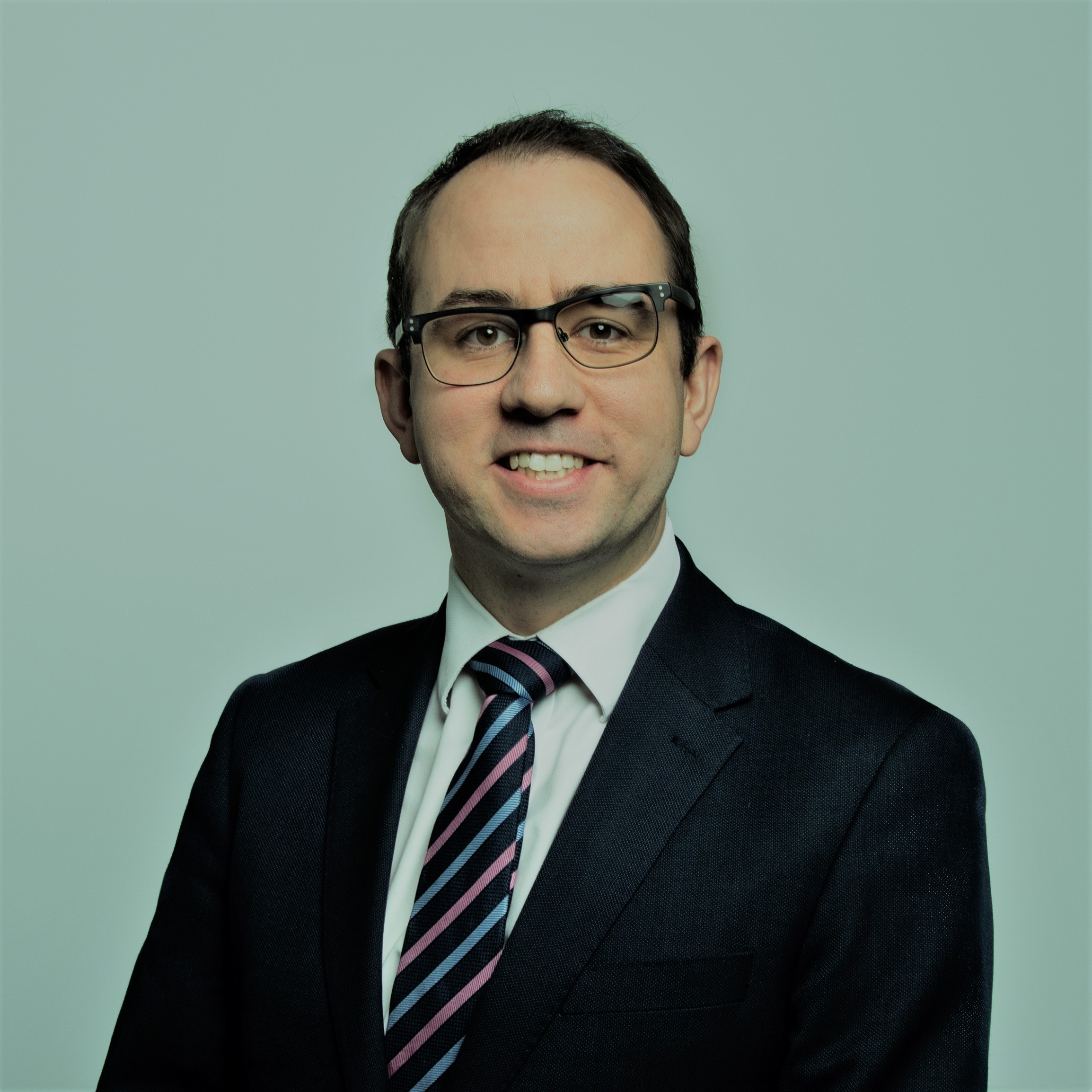 NGM's SHEA Manager has been recognised outside of National Grid as one of the Top 30 future safety leaders in the UK.
Chris Cleveland, who leads the Safety, Health, Environmental, Assurance Risk and Resilience team in National Grid Metering has been recognised outside of National Grid as one of the Top 30 future safety leaders in the UK.
Based on his career, leadership and work currently being delivered in Metering - Chris is now part of an exclusive group of professionals in the health and safety industry.
Safety4Good is a collective of leading health and safety senior professionals across various UK industries. They have joined together to leave a positive legacy by representing the health and safety industry empowering it and aiming to ensures its growth in popularity and respect in the eye of the general public, business community and in the media. Safety4Good offers only eight places in their current mentoring programme – and Chris was handpicked to be mentored by some of the top safety leaders in the UK.
In order to pick the right mentor in the programme, Chris submitted videos of himself explaining his career to date, the safety culture work he has led on in Metering, what makes an exceptional safety leader and what he wants to get out of his career. The mentor will then help further his career by helping identify career goals, leadership coaching, developing adaptability and resilience and maintain his perspective on career options by having access to a senior role model.
What has some of the work included?
The Metering team have embarked on developing and embedding their own approach to creating a positive safety culture based on the principles of reporting, learning and trust which has already seen its application create step changes in Metering's approach to safety.
The work to date, led by Chris and the team, has received positive feedback from Metering's Service Partners which have been keen to learn further to align and adopt themselves. Other industries have also wanted to understand the application and the team received outstanding feedback from the Senior Leadership team, including founder Aubrey Daniels, of Aubrey Daniels International (ADI) on the approach and application, including the tweaks made to behaviour analysis for complex investigations that go beyond human factors and learning that is at the root cause of incidents. This has indicated a huge step for the business, one that is slowly being embedded and having an impact already.
Chris has already been matched with a mentor in the programme and has started his journey through the programme.
Chris commented after being recognised and said: 'It was a huge surprise and I was slightly taken aback to receive the out-of-the-blue call to tell me that I've been identified as one of the Top 30 future leaders and even more so to be selected to be on the mentoring programme.  This opportunity will help me understand myself, how I apply myself, where I need to go to further my personal development and how I can coach other professionals in their own development. The first session has already been enlightening as it has reinforced areas of my leadership and professional approach such as improving not proving, having self-awareness and self-belief but equally has challenged me on other areas of leadership which will certainly test me as I seek to apply them.'
Maxine Long, Head of Metering: 'Developing an open, trusting and positive culture is at the heart of metering and extends across all that we do. We believe this approach is also integral to developing a generative safety culture. This recognition from Safety4Good is testament to the great work Chris has done within Metering and externally to National Grid. It is also an exceptional example of taking personal ownership for development. We are immensely proud of your outstanding achievement Chris.'