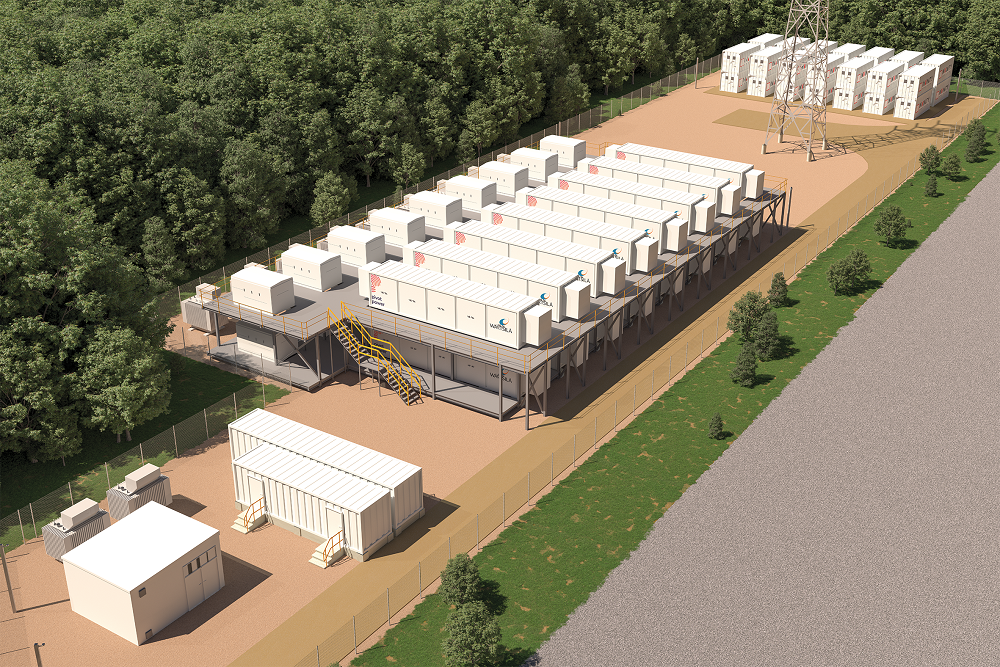 New transformer delivered for £41 million local energy project
On Saturday 25 July, National Grid will use a 27-metre long lorry to deliver a new 90-tonne, 5-metre wide, electricity transformer to the National Grid substation at Cowley, Oxford.
The new transformer is essential to the delivery of the Energy Superhub Oxford (ESO) project, led by Oxford City Council and Pivot Power (part of EDF Renewables). This £41 million investment into battery storage, electric vehicle (EV) charging and low carbon heating in Oxford will improve air quality and cut carbon. It aims to save 10,000 tonnes of CO2 a year, rising to 25,000 tonnes by 2032. 
 A transformer steps up or steps down the voltage of electricity between different circuits. For this project, the new transformer is needed to transform excess high voltage electricity from the national transmission network into a lower voltage, which can then be sent to the new battery storage facility and EV charging network. A private network around the south of Oxford will provide charging for 50 cars with aims to expand, providing power to local businesses seeking to electrify their fleets, from logistics companies to bus operators.
 The successful delivery of the new transformer is essential to getting the new battery storage facility and EV charging network up and running and ensures Oxford reaches its zero-carbon goals.
 The new transformer will leave Avonmouth Docks in Bristol in the early hours of Saturday morning travelling over 100 miles across the country before arriving at the substation in Cowley, Oxford.
 The transformer will be delivered by specialist haulage transport team Leicester Heavy Haulage. National Grid, its delivery partner, and local highways authorities have spent months carefully planning the route to create minimal traffic disruption and public inconvenience. 
National Grid Project Engineer, Michael Ellams, said: "The delivery of this transformer is key to the completion of this essential  investment in Oxford's zero carbon future and we are excited that National Grid is a key part of delivering a project which is a model for cities all around the world."
Tim Rose, Programme Manager for Energy Superhub Oxford at Pivot Power, commented: "Energy Superhub Oxford is one of the most ambitious urban decarbonisation projects globally and we are working with a phenomenal team of partners to bring it to life. The delivery of this transformer by National Grid marks a major milestone for the project as construction gets underway at the battery storage site."
Thanks to this delivery, the substation at Cowley will soon be ready for the Energy Superhub Project to go live in 2021. 
---
 Helen Blake National Grid +44 07790 824788 [email protected]