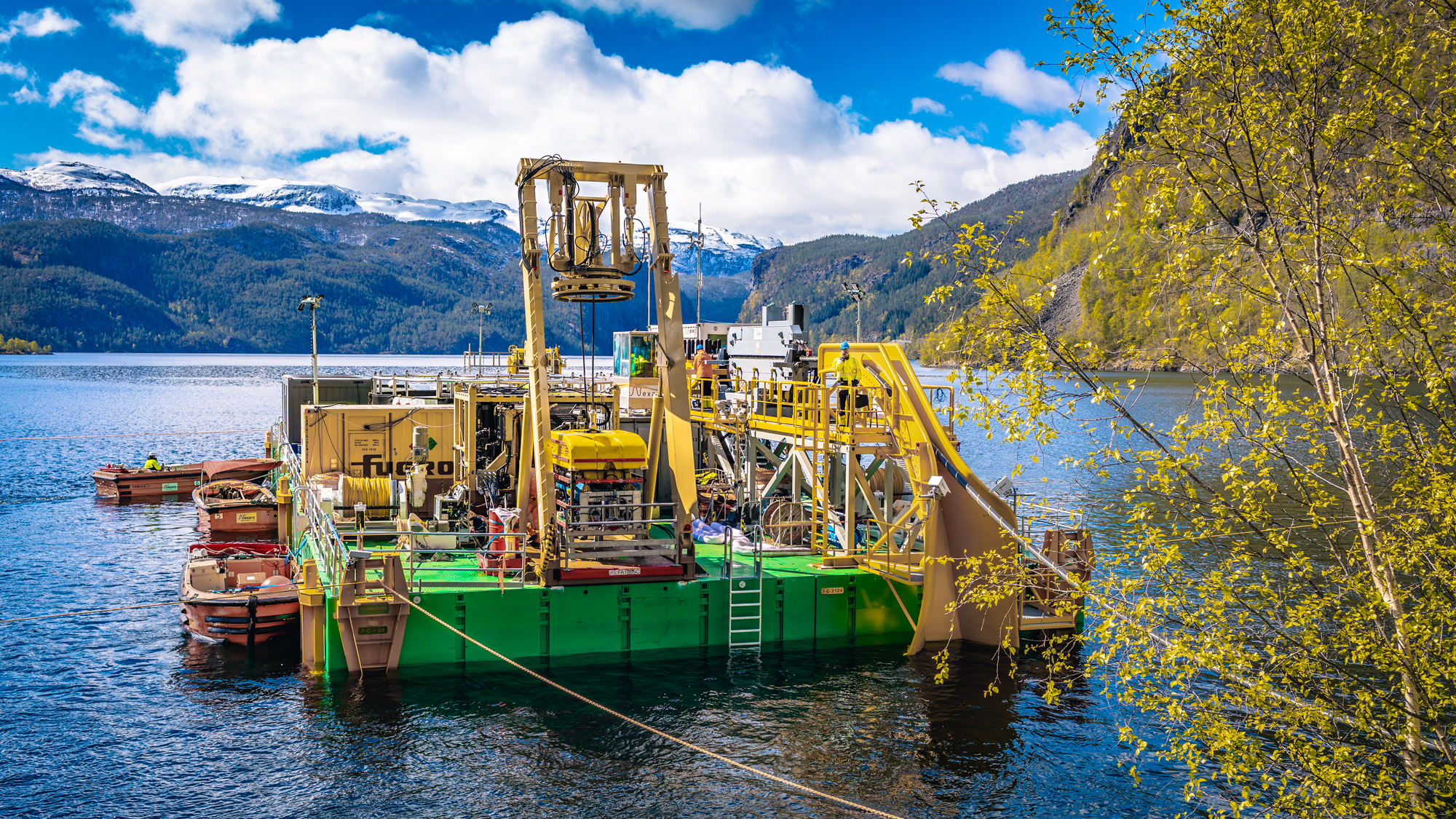 National Grid's North Sea Link strengthens electricity supply and repays its carbon cost in just six months
World's longest subsea electricity cable has been in operation since Oct 2021

5.7 terawatt (TWh) hours of clean power have been shared between GB and Norway, strengthening security of supply for consumers in both countries

It has saved 800,000 tonnes of carbon in the first year

, paying off its carbon cost after only six months of operation

National Grid's North Sea Link interconnector to Norway has paid off its carbon cost after operating for just six months. The 1.4 GW subsea electricity cable is the longest in the world and began transporting energy between Britain and Norway in October 2021. Six months later, the link had imported enough green energy to offset the carbon cost of constructing it.
A joint venture between National Grid and Norwegian transmission system operator Statnett, North Sea Link stretches for 450 miles beneath the North Sea, travelling through mountains and fjords to connect Blyth in the UK with the Norwegian village of Kvilldal.
During its first year of operation, the link has imported 4.6TWh of clean electricity – enough to power 1.5 million British homes for a year*.
North Sea Link has also exported 1.1TWh to Norway, demonstrating the vital role that interconnectors play in strengthening energy security and maximising the benefits of clean energy sources for consumers across the UK and Europe.
The €1.6 billion link has saved 800,000 tonnes of carbon emissions in its first year – equivalent to taking 300,000 cars of the road or 1,900 return flights from London to New York.
Almost 382,000 tonnes of carbon were saved in the first six months – enough to cover the entire carbon cost of constructing the project and that used in the daily running of the asset over its 25-year lifetime.
North Sea Link is National Grid's fifth interconnector linking the UK with its European neighbours. The company also operates IFA and IFA2 to France, BritNed to The Netherlands and Nemo Link to Belgium. These interconnectors have saved 1.6 million tonnes of CO2 in the last year alone.
National Grid's sixth interconnector, Viking Link, is currently under construction. Due to be completed by the end of 2023, the project will link Bicker Fen in Lincolnshire to Revsing in Denmark and will be able to import enough clean electricity to power a further 1.4 million UK homes. 
By 2024, National Grid's interconnectors will enable the sharing of enough clean electricity to power 8 million UK homes.
Nicola Medalova, Managing Director Interconnectors for National Grid, said: "North Sea Link is a remarkable feat of engineering and demonstrates how we can work with our neighbours to use every spare electron of green electricity to strengthen our energy supplies. Repaying the carbon cost of construction and operation within six months also means we have been able to see the environmental impacts of this project in a matter of weeks – benefits which will last for generations to come.
"By 2030, we estimate our interconnectors will have saved the UK around 100 million tonnes of CO2, by enabling the fast and flexible sharing of clean, lower cost energy with our European neighbours –equivalent to taking two million cars off the road. These vital energy superhighways will be a critical part of a cleaner, fairer and more affordable energy system, reducing our reliance on fossil-fuelled generation."
 
Find out more about National Grid Interconnectors, how they work and their role in decarbonising the energy system
* Figure based on typical UK domestic consumption values.