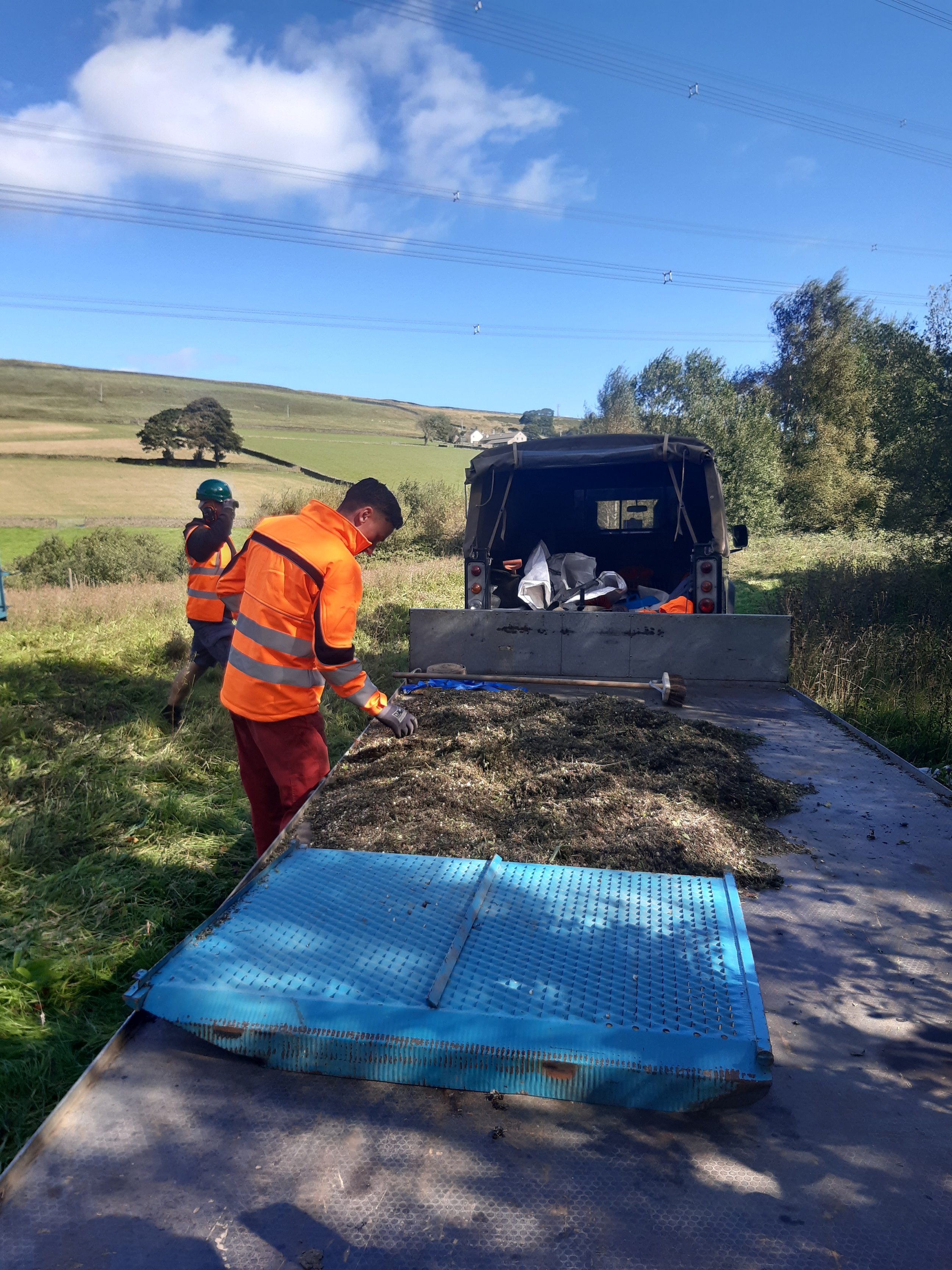 National Grid's Green Initiatives on Peak District Project
Site lighting system saves 72% in

CO2 emissions and fuel usage

8000 litres of rainfall water re-used in construction project

Re-using timber to create homes for wildlife

Removal of seven pylons and 1.5km of overhead electricity line will transform skyline around the village of Dunford Bridge located in Barnsley borough
National Grid and its Peak East project team have introduced a wide range of measures to make the landscape enhancement project they are working on in South Yorkshire more sustainable.
Rainwater harvesting and eco-friendly lighting towers are just two of the efforts made by the project team as they work to remove a section of overhead electricity line and replace it with an underground electricity connection in the Peak District National Park at Dunford Bridge.
X-ECO hybrid lithium battery lighting towers are now in place around the site and works areas at Dunford Bridge. They offer 455 hours of running time from one 50 litre tank of fuel, 11 and a half hours of running time without noise, reduced CO2 emissions and significant fuel savings, while illuminating a 3000 square metre area. When compared to a standard lighting tower, this is a 72% reduction in CO2 emissions and fuel usage. The lighting systems have also been fitted with the latest telematics allowing remote start up and switch off, light sensor activation and remote engine management, allowing engineers to eliminate unnecessary service visits.
The site at Dunford Bridge has also saved around 10,000 litres of rainwater ahead of the winter months from the road bridge above the site, which otherwise would have soaked into the ground. The rainwater, collected in 1000 litre bulk containers is currently being used to wash out the concrete piling equipment at Wogden Foot, the site of the new sealing end compound, where the new high voltage underground cable will join the overhead line.
The team has harvested seeds in excavated areas, ready for replanting and where trees have needed to be felled, some of the wood has been re-used to create habitats for frogs.  Rotten logs are also being attached to existing trees to encourage Willow Tits, a species in decline, to potentially create homes from their favoured soft wood, so they might thrive in the area once again.
Legato blocks are being used to build the foundations of the temporary bridge. The large concrete 'Lego' blocks reduce the amount of concrete being transported to site and can also be re-used on other construction projects.
Tim Martin, Project Engineer for Peak East VIP said: "National Grid is committed to being as efficient and sustainable as possible. This not only includes minimising the impact of our construction projects but also improving the environment after we have gone. We're working with the local community and stakeholders to make the best of our green spaces and efficiently manage our activities on site in a way that benefits local communities and our wildlife habitats."
The work is part of National Grid's Visual Impact Provision (VIP) project, which is a national stakeholder-led programme to reduce the visual impact of existing high voltage power lines in Areas of Outstanding Natural Beauty and National Parks across England and Wales.
Visit Peak East VIP Project for more information about this project.
Media contact:
Helen Blake +44 7790 824788