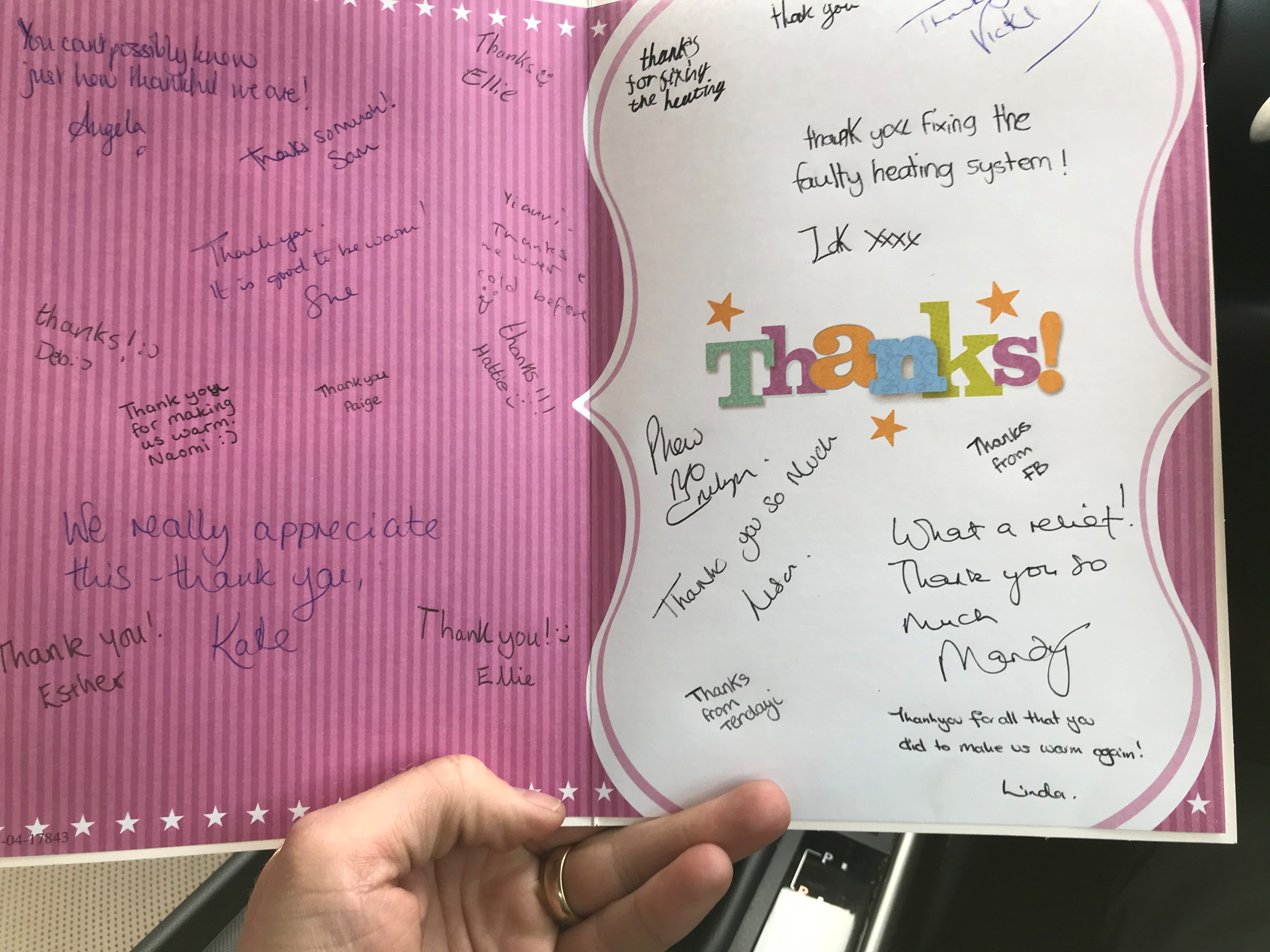 National Grid Metering saves the day for pupils returning to school without heating
Pupils from a school based in Essex showed their outstanding gratitude for the National Grid Siteworks team after essential gas works were completed in time for the school re-opening on 2 November.
As the Winter months close in on us, there is nothing worse than being cold, which is exactly what a school in Essex were facing. The school had no form of heating and with their students returning on the 2 November, the half term break provided a short window for National Grid Metering to work with local gas network to solve the issue.
The Siteworks Team in Metering designed a solution to alter the existing service with a relocation, new gas meter and housing. National Grid Metering Siteworks in-house Gas Industry Registered (GIRS) design engineers issued the new design and submitted for approval to the local gas network within the day of the enquiry coming in. The G&J Engineering Service team were then booked in at site to carry out the alteration works with Network Plus carrying out the meter install work the following day. With a tight schedule, all was done before the new term started. Whilst this was happening the SiteWorks Team kept in constant contact with the customer to help alleviate any worries.
Linda Cole from the school said: 'Like all schools now, we are operating education bubbles and cannot merge two different bubbles together in the school. The part of the school with no heating meant that we would have to perhaps close and switch to online/remote education – something we didn't want to do. It was great to be working with such an efficient and professional team to get our little school warm for the new term.'
The Metering team went back to the school after completion of the work to check all was working safely. The school greeted them with a thank you card which was signed by all the kids and staff: 'On behalf of everybody at The Christian School (Takeley) as well as the members of the Takeley Chapel – thank you so very much for making it all come together.'