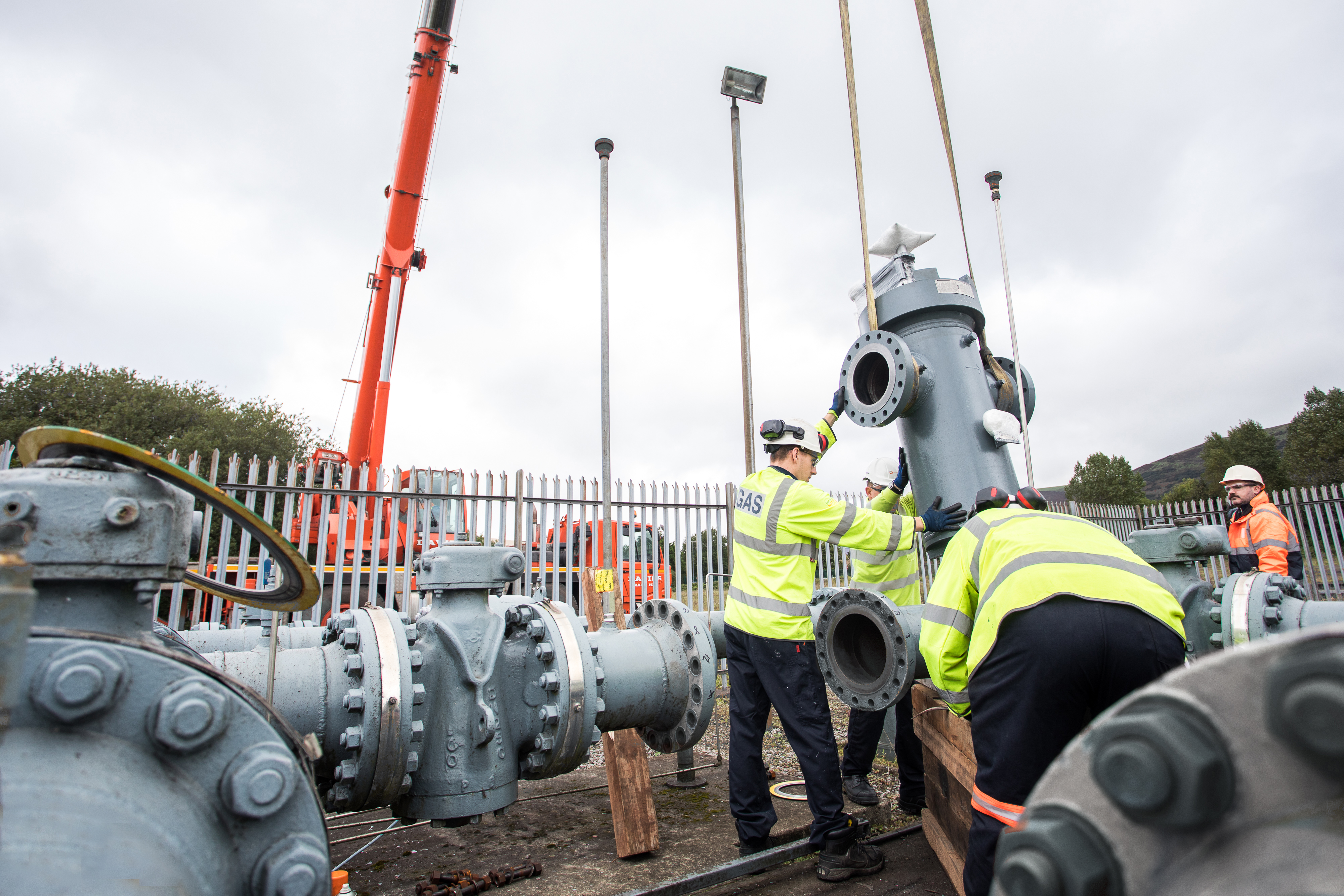 Making a difference by working as one team
Recognising feedback for our Service Partners
Working with Service Partners to find solutions and keeping assets safely working for customers, is a constant for National Grid Metering. Building relationships with partners is important to working efficiently and deliver outstanding customer service.
Metering have received some excellent feedback for partner - Allgas 1 Ltd. The project involved fitting a new module at a site but unfortunately due to unforeseen circumstances the job did not go 100% smoothly. The Allgas 1 Ltd team worked to find solutions, adapted to the situation and delivered excellent service.
The customer praised the team's engagement, leadership, communication and diligence whilst carrying out the work:
'Please can you pass on my appreciation of this great team to Allgas 1. I hope to see them again when we have any requirements. I have a benchmark of what looks good from my 30yrs in power generation and believe me, ALLgas 1 have matched, even surpassed this.'
Mark Tarran, Asset Engineer in National Grid Metering: 'The feedback speaks for itself and rings true of how we (Metering) view Allgas1 as a valued service partner on the asset condition framework.'
Another Service Partner who has gone above and beyond in commitment and going the extra mile is Network Plus. In a recent project, the team have been praised for remaining flexible in a tough situation and how they tackled issues head on with passion and integrity.
Mark praised Network Plus: 'They go the extra mile and that's not something we can put a price on.'
Maxine Long, Head of Metering: 'These are immense examples of customer focus and tremendously positive behaviours. Our partners have shown commitment when things perhaps went pear shaped but still gave the customer confidence and set a very high standard for others to aspire to.'