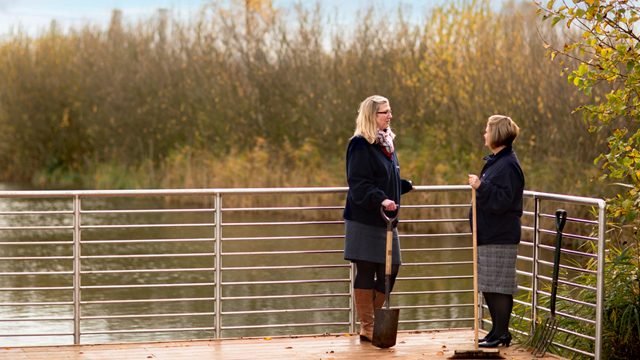 Grain LNG deepens wellbeing ties with community
Grain LNG has deepened its ties with the local community with its support of the Kent Mental Wellbeing Awards. The awards showcase the people, organisations and initiatives that 'help us cope with life' and are open to any organisation in Kent – from schools and community groups to businesses, large and small.
The Kent Mental Wellbeing Awards seek to celebrate mental health and wellbeing champions in the community who share best practice across three key themes: mental health; wellbeing; kindness and compassion.
Grain LNG is passionate about mental health and wellbeing and was approached by a local branch of MIND to give its support, including providing members for the judging panel.

At the recent launch of the 2023 Awards, Stuart Hill, who leads the SHES team at the terminal, said: "We've worked hard to become leaders in mental health and wellbeing and have been recognised by a number of awards ourselves.
"Being involved with these great awards means we get a chance to 'give back' and really deepen the bonds with the local community that is so important to us."
Nominations are accepted from the Kent, Medway, Bexley and Bromley areas and can be submitted until noon on 1 September by visiting the East Kent Mind website. Get news about the awards by following @KentMWAwards on Facebook or Twitter.
More information
Take a look at the following videos to find out more.
Kent Mental Wellbeing Awards 2023 Launch – full report