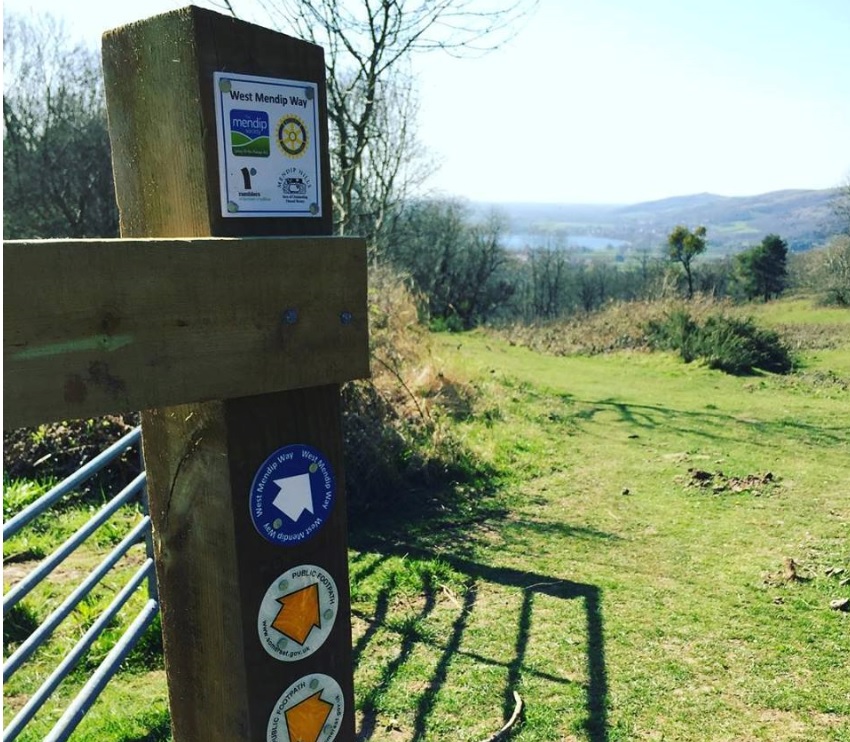 [18 January] National Grid helps fund Mendip Hills Area of Outstanding Natural Beauty project
National Grid is supporting The Mendip Hills Area of Outstanding Natural Beauty (AONB) Unit by funding £20,000 for its 'Counting on Mendip' project.
The funding is from National Grid's Community Grant Programme and has been secured due to the Hinkley Connection Project, which will connect low carbon energy to 6 million UK homes and businesses, taking place in the area.
As part of the funding, The Mendip Hills AONB Unit has appointed Dr Kelly Davies as a Visitor Data Project Officer. The post will help the Mendip Hills AONB Partnership better understand and manage visitor pressure on the area, ahead of the end of the national lockdown when more visitors are expected.
The project is part of a longer-term initiative to investigate when, where and how people visit the Mendip Hills AONB.

The project will work with volunteers and land managers to implement and coordinate a programme for collecting and analysing data on visitor numbers and behaviour at key locations across the AONB. It will also connect with local user groups and missing audiences to identify issues and opportunities. The information collected should help the AONB Partnership to better understand and promote the impacts (both good and bad) of access and recreation on the local environment and society. An action plan will also be created to help inform future management.

Dr Kelly Davies, the new Visitor Data Project Officer for the AONB Unit said: "We are grateful to National Grid for this funding. Society depends on Mendip for many services - from providing food, biodiversity, clean air and water, to tourism and recreation for people's health and wellbeing - a fact that has become even clearer in light of the pandemic. Counting people on Mendip will help us better understand visitor behaviour so that we can develop a more informed approach to promoting the hills when not under lockdown restrictions, which is more sustainable and reduces impact on the natural environment. This in turn will help conserve and enhance this nationally protected landscape for both people and wildlife."  
James Goode, Hinkley Connection Project Director for National Grid said: "By undergrounding electricity cables through the Mendip Hills and removing current pylons, National Grid's work on the Hinkley Connection Project will make this Area of Outstanding Natural Beauty pylon-free for the first time since the 1960s. We are delighted to support the AONB with its Counting on Mendip initiative which will, after lockdown ends, provide opportunities for more people to experience the beauty of the area by encouraging groups who don't typically visit and to help conserve sensitive areas for the future."

The Counting on Mendip Project is funded to run from January to December 2021. For more information or to share your views on recreation within the Mendip Hills AONB, please email [email protected].
Visit:  https://hinkleyconnection.co.uk/community-grant-fund for details of funding available and an application form.
Media contact:
Helen Blake
T 07790 824788