Our history
National Grid, like most companies of our size, has a long history. We've listed some of our main milestones below – although our full history goes back much further than this.
2019 National Grid separated the UK Electricity System Operator business
2017 National Grid sold a 61% interest in its UK Gas Distribution business 
2016 National Grid separated its UK Gas Distribution business 
2012 New Hampshire electricity and gas distribution businesses sold 
2010 Rights issue raised £3.2 billion 
2008 Ravenswood generation station sold 
2007 UK/ US wireless infrastructure operations and Basslink electricity interconnector in Australia sold 
2007 KeySpan Corporation acquired 
2006 Rhode Island gas distribution network acquired 
2005 Four UK regional gas distribution networks sold and National Grid adopted as our name 
2004 UK wireless infrastructure network acquired from Crown Castle International Corp 
2002 Niagara Mohawk Power Corporation merged with National Grid in US
2002 National Grid and Lattice Group merged to form National Grid Transco 
2000 Lattice Group demerged from BG and listed separately 
2000 New England Electric System and Eastern Utilities Associates acquired 
1997 Centrica demerged from BG 
1997 Energis demerged from National Grid 
1995 National Grid listed on the London Stock Exchange 
1990 Electricity transmission network in England/ Wales transferred to National Grid on privatisation 
1986 British Gas (BG) privatisation 
National Grid in the U.S. owns and operates the following historical utilities:
In Massachusetts:  
Massachusetts Electric Company  
Nantucket Electric Company 
Boston Gas Company  
Colonial Gas Company 
In Rhode Island: 
Narragansett Electric Company 
In New York: 
Niagara Mohawk Power Corporation  
Brooklyn Union Gas Company  
Keyspan Gas East Corporation 
In New England:  
New England Power Company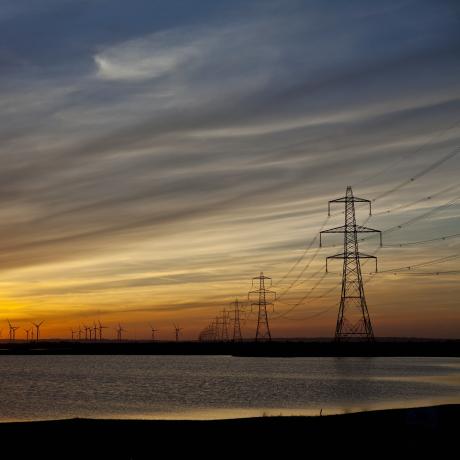 History of electricity transmission in Britain
Find out more information about National Grid's history, including how our network came together to form the first grid system in the world.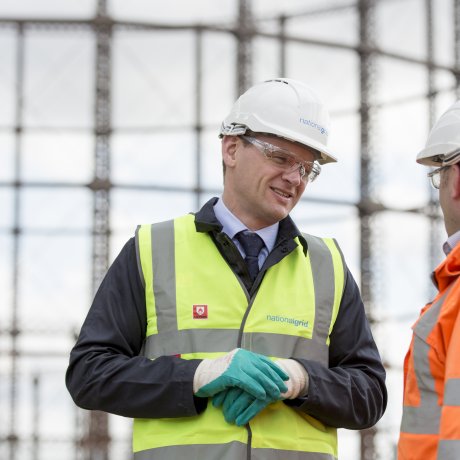 History of gas transmission in Britain
Find out more information about Britain's 200 years in the gas industry, including details of National Grid's own contributions to the energy market.