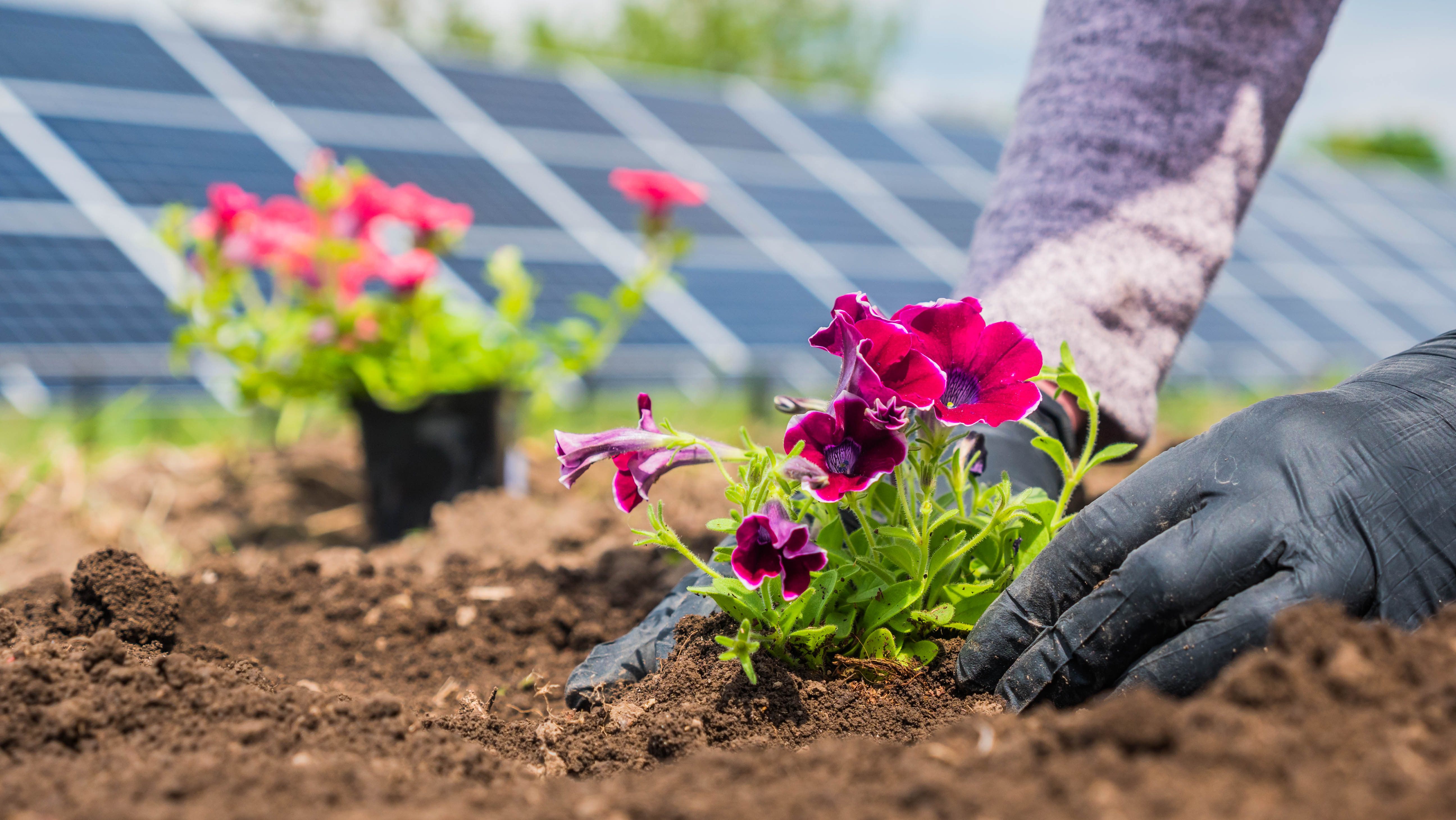 United on the road to Net Zero: National Grid supports global Race to Zero campaign
National Grid is proud to support the Race to Zero campaign – a global effort that is calling for a healthy, resilient, zero carbon recovery from the covid-19 pandemic.
Launched by the UN Framework Convention on Climate Change to coincide with World Environment Day, the campaign aims to mobilise leadership and support from businesses, cities, regions and investors to encourage a global recovery programme that will create jobs, unlock inclusive, sustainable growth and reduce the risk of future shocks.   
In November last year, National Grid announced a new target to reduce our own direct greenhouse gas emissions to net zero by 2050, having previously committed to an 80% reduction based on 1990 levels. We are proud to have already achieved a 70% reduction in emissions and will shortly be publishing interim targets to ensure we have an ambitious pathway to net zero.
National Grid's CEO, John Pettigrew, said: "The decarbonisation of the energy system is one of the biggest challenges facing our world, and we're committed to playing our part in the acceleration towards a cleaner future that will deliver economic growth and opportunities for all."
Key initiatives underway to further reduce our emissions include:
The conversion of our global fleet to alternative fuel vehicles;

A reduction in SF6 emissions (used

in high-voltage switchgear and other electrical equipment)

and a move to alternatives;

Increasing energy efficiency and use of renewable energy;

Researching

hydrogen and renewable natural gas, as well as ho

w we can facilitate their use.
Driving down indirect emissions
We're also working with our supply chain and communities to reduce indirect emissions and have set ourselves the target of net zero emissions for UK electricity construction projects by 2025/6, incentivising low carbon design for major projects such as the London Power Tunnels and using sustainable construction. We've also launched the world's first carbon intensity forecast with a regional breakdown that allows UK consumers to identify times when the grid carbon factor is lowest and link up with smart devices to drive down their own emissions.
In the US, we're helping our customers to use energy more efficiently at home and in the workplace, delivering savings of over 725,000 tonnes of CO2e emissions in 2019. We're also proud to be a key player in supporting the growth of solar and wind developments in North America through Geronimo Energy and are working to advance the energy systems of tomorrow through our $250m ventures investment and innovation fund, National Grid Partners.
---
Notes to Editors:
For more information, contact Emily Highmore-Talbot on [email protected] or 07817 091291.
---
About National Grid:
National Grid is pivotal to the energy systems in the UK and the north eastern United States. We aim to serve customers well and efficiently, supporting the communities in which we operate and making possible the energy systems of the future.
---
National Grid in the UK:
We own and operate the electricity transmission network in England and Wales, with day-to-day responsibility for balancing supply and demand. We also operate, but do not own, the Scottish networks. Our networks comprise approximately 7,200 kilometres (4,474 miles) of overhead line, 1,500 kilometres (932 miles) of underground cable and 342 substations.

We own and operate the gas National Transmission System in Great Britain, with day-to-day responsibility for balancing supply and demand. Our network comprises approximately 7,660 kilometres (4,760 miles) of high-pressure pipe and 618 above-ground installations.

As Great Britain's System Operator (SO) we make sure gas and electricity is transported safely and efficiently from where it is produced to where it is consumed. From April 2019, Electricity System Operator (ESO) became a new standalone business within National Grid, legally separate from all other parts of the National Grid Group. This provides the right environment to deliver a balanced and impartial ESO that can realise real benefits for consumers as we transition to a more decentralised, decarbonised electricity system.

Other UK activities mainly relate to businesses operating in competitive markets outside of our core regulated businesses; including interconnectors, gas metering activities and a liquefied natural gas (LNG) importation terminal – all of which are now part of National Grid Ventures. National Grid Property is responsible for the management, clean-up and disposal of surplus sites in the UK. Most of these are former gas works.
Find out more about the energy challenge and how National Grid is helping find solutions to some of the challenges we face at www.nationalgrid.com/group/news
National Grid undertakes no obligation to update any of the information contained in this release, which speaks only as at the date of this release, unless required by law or regulation.