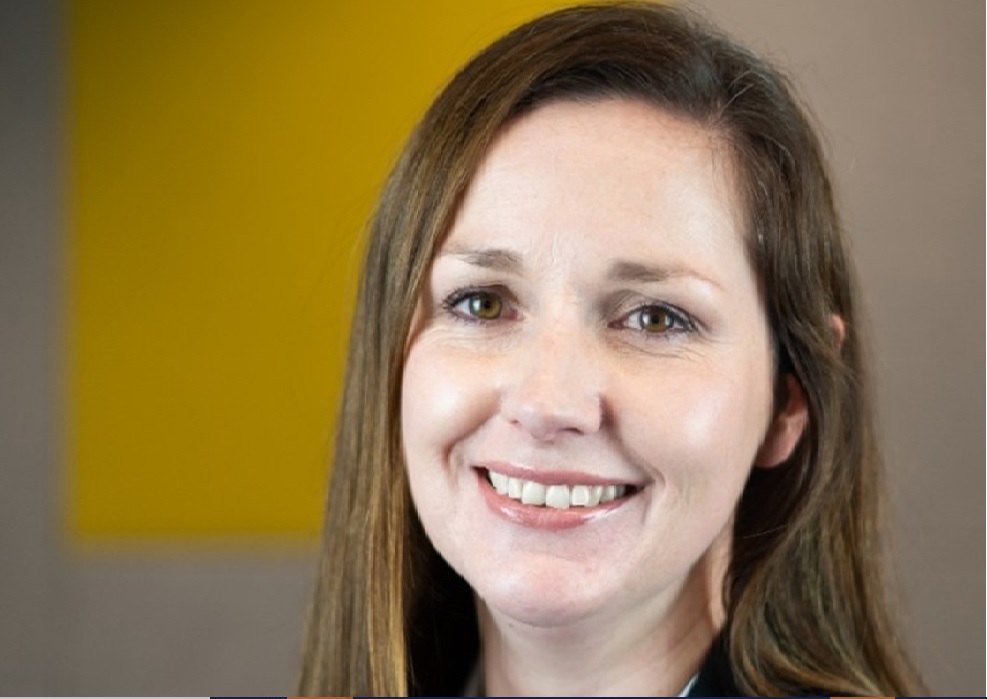 Congratulations to Roisin Quinn, who has been awarded an Order of the British Empire (OBE) in the Honorary awards to foreign nationals list announced as part of the Queen's 2022 Birthday Honours. 
Ro, who is Director of Customer Connections at National Grid, was given the award for services to the Electricity System, Energy Security and Decarbonisation. Ro, who holds a first-class degree in Electrical Engineering from University College Dublin, joined National Grid as a graduate in 2004 and has held a variety of roles; including Head of National Control at the Electricity System Operator, leading the control room responsible for keeping the lights on in Great Britain. 
Commenting on the award, Ro said: "I'm humbled and absolutely delighted to win this award, which is testament to the fantastic colleagues I have worked with, both at National Grid and across the wider energy industry. 
"I've always been passionate about helping to decarbonise the energy sector. There's lots more to do but it's an honour and privilege to have the progress made so far recognised in this way" 
In her current role as Director of Customer Connections, Ro is responsible for connecting energy projects to the national transmission system. She oversees a team of engineers and professionals who help applicants through the process, delivering an increasing number of connections, particularly from low- and zero-carbon power sources.
As Head of National Control, she headed up the ESO's control room – the electricity system's air traffic control – and is responsible for a team of over 250 engineers and analysts managing supply and demand 24/7, moving electricity from one part of Great Britain to another. 
I've always been passionate about helping to decarbonise the energy sector.
Her time as Head of National Control has also coincided with a period of incredible change and progress in the energy industry. 2019 saw zero-carbon power outstrip fossil fuel in its electricity mix for the first time since the industrial revolution. 2020 has seen a record 67 days of coal free electricity generation (again the longest period since in the Industrial Revolution) and new records for wind and solar power.
She also managed the initial response to COVID-19, playing a leading role in the electricity industry's responses to the unfolding situation. She delivered new approaches and tools for grid balancing, which helped manage the unprecedented engineering challenge of reduced demand for electricity (and potential overloading of the grid) driven by lockdown measures across society. 
Ro was also appointed as the ESO's first ever Chief Engineer, to celebrate engineering talent and attract new engineers to National Grid at one of the most exciting times to be in the energy industry. 
Between 2012 and 2014, Ro was Capacity Market Design Manager, working with Government and Ofgem to design and deliver the first ever capacity market – needed to encourage sufficient investment from investors in reliable capacity (both supply and demand side), to secure future supplies of electricity in Great Britain. 
Outside of National Grid, she is also deputy chair of RenewableUK – the UK's leading not for profit renewable energy trade association – helping to bring together business leaders, technology innovators and expert thinkers from across industry to support increasing amounts of renewable electricity across the UK. 
As a former member of the National Grid graduate scheme, Ro is also passionate about supporting engineers starting out in their careers in the energy industry, mentoring a number of young engineers at National Grid sharing her expertise and advice. She is also an active member of National Grid's Women in Engineering network, where she helps to raise awareness of diversity and inclusion issues in the energy industry, promote professional development among female engineers and encourage the next generation of young talent to help shape the future of electricity in Great Britain.