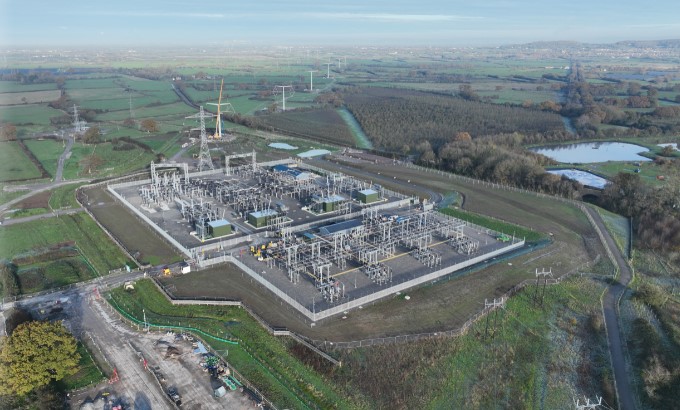 New traffic-free section of Strawberry Line opens in North Somerset as part of Hinkley Connection Project
This Road Safety Week, locals in the Sandford area of North Somerset are set to celebrate the opening of a new section of a popular heritage trail, built as part of National Grid's Hinkley Connection Project.
People will be able to walk, bike and wheel their way along the Strawberry Line's new Sandford Link from Saturday 25 November following the opening of the new traffic-free section of the route near the project's infrastructure – including its distinctive new T-pylons.
Built by National Grid as part of the construction of the new Sandford substation, and in partnership with North Somerset Council, the Sandford Link takes users from Station Road in Sandford north past the substation boundary to cross Drove Way and continue towards Yatton. Users will no longer need to travel along the busy and narrow Nye Road.
The opening marks the latest development for a route that has been undergoing transformation into a greenway since the early 1980s.
Find out more and see pictures from the opening on the Sandford Link