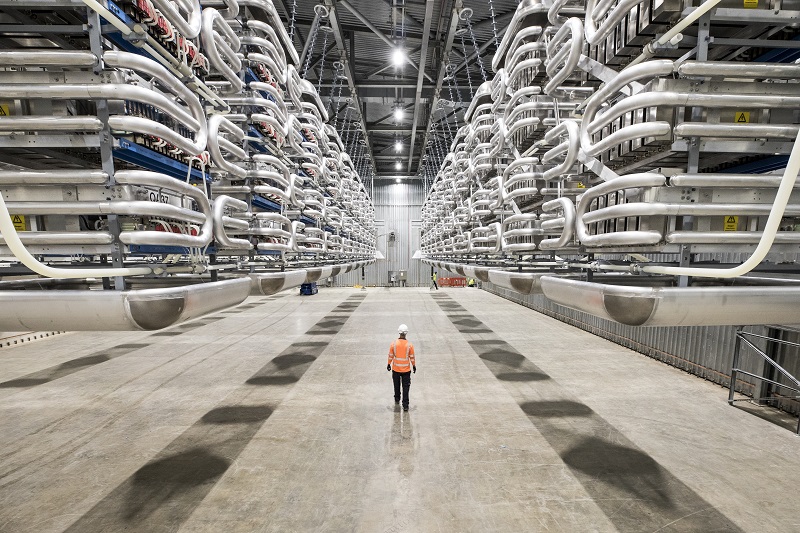 National Grid's IFA2 interconnector saves more carbon in its first year than the total used to build it
Subsea electricity cable to France pays off its carbon cost in less than a year.
National Grid's IFA2 interconnector to France has paid off its carbon cost in less than a year.
The 1-gigawatt (GW) electricity cable, which stretches 120 miles across the seabed of the English Channel from Lee-on-Solent near Portsmouth and Caen in northwest France, was commissioned in January 2021.
The link enables the UK to import enough clean electricity to power 1 million UK homes. In its first 12 months of operation, it has saved 300,000 tonnes of carbon by importing zero carbon nuclear power from France.
The saving is 10,000 tonnes more than the entire amount of carbon emitted during its four-year build and any carbon that will be used in the daily running of the asset over its lifetime.
IFA2, a partnership with French system operator RTE, is the UK's second link to France. IFA, the UK's first interconnector to France, started operating in 1986.
IFA and IFA2 are part of a portfolio of interconnectors owned and operated by National Grid and its European partners. The company also operates BritNed to The Netherlands, Nemo Link to Belgium and North Sea Link to Norway, which was commissioned in October last year.
National Grid's sixth interconnector, Viking Link, is currently under construction. Expected to be completed by the end of 2023, the project will link Bicker Fen in Lincolnshire to Revsing in Denmark and will be able to import enough clean electricity to power a further 1.4 million UK homes. By 2024, National Grid's interconnectors will enable the sharing of enough clean electricity to power 8 million UK homes.
Nicola Medalova, Managing Director Interconnectors for National Grid, said: "This is fantastic news and highlights the critical role that interconnectors like IFA2 are playing in delivering a cleaner, more secure and more affordable energy system for UK consumers.
"By 2030, we estimate our interconnectors, including IFA2, will have saved the UK around 100 million tonnes of CO2 by enabling the fast and flexible sharing of clean and green energy with our European neighbours."
Interconnectors enable access to the lowest priced electricity available from a broader and more diverse pool of supply sources, ensuring increased competition for consumers. When the market is tight in one country, interconnectors make it possible to immediately import power from countries with cleaner and less expensive generation, for example where there is a surplus of wind, hydro or nuclear generation.
By providing access to large quantities of power at the flick of a switch, interconnectors give system operators a critical tool to manage rapid changes in supply and demand, which is increasingly important in an energy system driven by intermittent renewable generation.

Find out more about National Grid's Interconnectors, how they work and their role in decarbonising the energy system.
ENDS