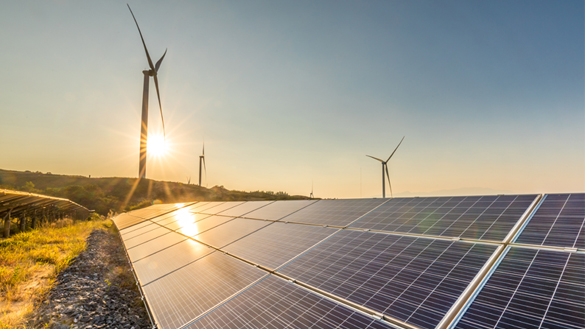 National Grid recognized by CDP for Supplier Engagement Leadership.
National Grid has become one of only 11 energy utility networks globally to receive a place on CDP's prestigious Supplier Engagement Rating Leaderboard. 
CDP assesses performance using each company's response to selected questions on governance, targets, scope 3 emissions, and value chain engagement. National Grid was placed on the leaderboard as a result of working directly with suppliers to reduce emissions and lower environmental risks in the supply chain. Of all the companies that disclosed through CDP's full climate questionnaire, only the top 8% across the world earned a place on the 2021 Supplier Engagement Rating Leaderboard.
Sonya Bhonsle, Global Head of Value Chains & Regional Director Corporations, CDP, said: "Our data shows that companies currently have blinkers on when it comes to assessing their indirect impacts and engaging with suppliers to reduce them. Companies must act urgently to cascade action and manage environmental impacts throughout their supply chains to scale the level of action to secure a 1.5°C future. Many congratulations to the 500+ companies earning a place on CDP's 2021 Supplier Engagement Leaderboard. As a Supplier Engagement Leader, National Grid is a trailblazer driving the transition towards a sustainable net-zero future". 
Duncan Burt, Chief Sustainability Officer, National Grid, said: "National Grid is passionate about reaching net zero and we understand that this responsibility needs to be cascaded through our supply chains if we are to maximize our impact in the fight against climate change. While we're proud to be leading the way, we wholeheartedly encourage all organizations to expand their sustainability work to include supply chains and hope to see many more companies join us on next year's list."
CDP is a global non-profit that runs the world's environmental disclosure system for companies, cities, states and regions.