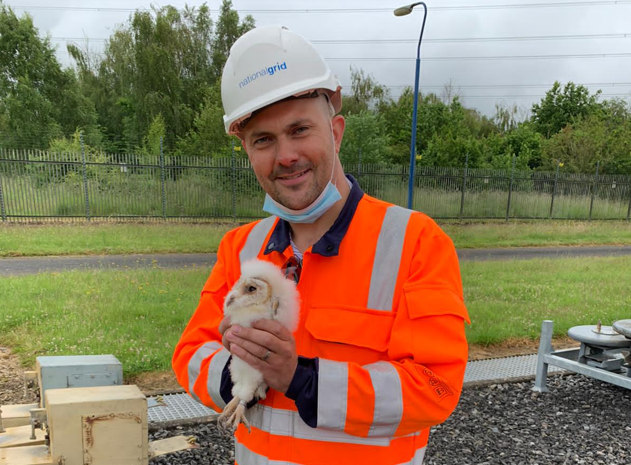 National Grid helps Wirral Barn Owl Trust welcome three new barn owl chicks
Three new-born barn owls have been busy feathering their nest following successful hatchings at a National Grid electricity substation near Chester
National Grid has been supporting the Wirral Barn Owl Trust by allowing nesting boxes to be installed in secure locations at Capenhurst Substation near Chester. The substation has been offering a safe location for nesting barn owls and other birds including kestrels, away from predators and the elements since 1999.
Barn owls are a protected bird of prey, favouring open countryside and lowland habitats.  Populations have recovered somewhat from an earlier period of decline and have benefited from the installation of nest boxes in secure locations. This year has been very poor for barn owl nests because of May's wet weather so the discovery of three chicks at the substation is an exciting find for the Wirral Barn Owl Trust. It is expected the owlets will soon fledge and the boxes will be checked later in the season. Later in the year the trust hopes to give them new and improved replacement nest boxes, where they can shelter and breed safely in the years to come.
Electricity substations can make excellent homes for wildlife, including peregrine falcons, ravens, great crested newts, and dormice, all of which are protected species.  National Grid works closely with ecologists, Natural England, and local stakeholder groups to make sure wildlife found on sites are protected.
Ciara Taberner, Head of Operations - Substations & Circuits for National Grid Electricity Transmission said: "Our teams are working in communities 24 hours a day to keep the lights on for homes and businesses, and it's important that we work in a sustainable and socially conscious way. We're making spaces for nature where we can and improving biodiversity on our sites.  It's a fantastic project and I'm proud of our continued involvement in it."
Steve Harris, Chairman of Wirral Barn Owl Trust said: "We are very pleased to have worked in co-operation with National Grid at Capenhurst for the past 22 years; indeed, our first-ever nest box on the Wirral peninsula was installed at this site and it has produced many young barn owls over that period.  We are a small conservation group of unpaid volunteers and are funded entirely by donations and small grants.  We are always looking for help and support so that we can continue our work."
Capenhurst Substation will provide the connection for the largest transmission battery in Europe. The project, with Zenobe, will see the world's first transmission battery able to absorb reactive power from the transmission network. It is expected to begin operations in 2022 and it will remove over one million tonnes of C02 over the next 15 years.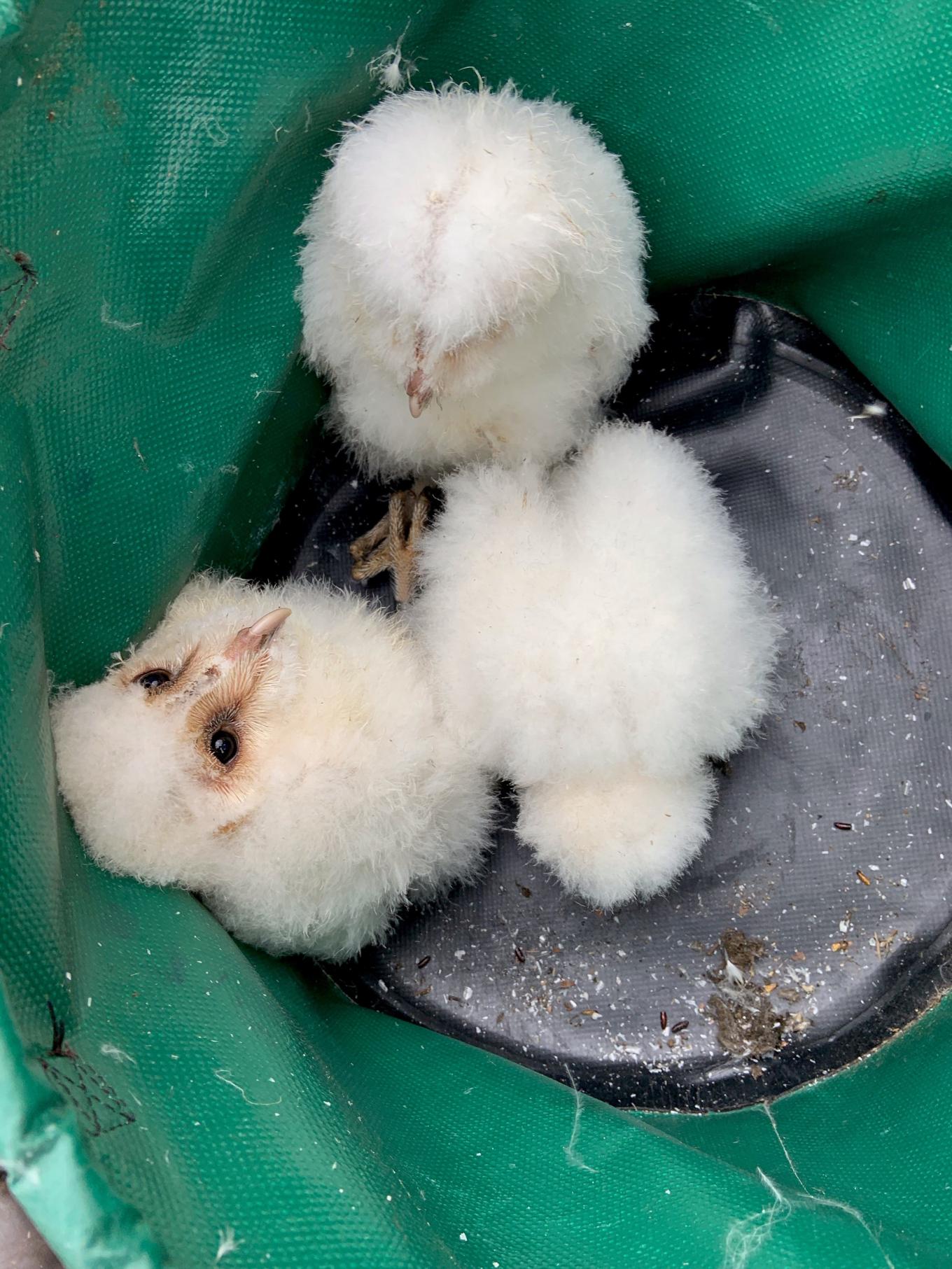 Notes to editors
Contact for media information only:
Helen Blake +44 7790 824788

Images:
Adam Clipston, project manager for National Grid Electricity Transmission. 
The photo was taken by Wirral Barn Owl Trust who have a Schedule 1 licence from the British Trust for Ornithology (BTO) for ringing / nest monitoring. Adam assisted under close supervision by the Trust and in accordance with the licence.
Three owlets born at the substation
For more information on the Wirral Barn Owl Trust please visit: www.wirralbarnowltrust.org.