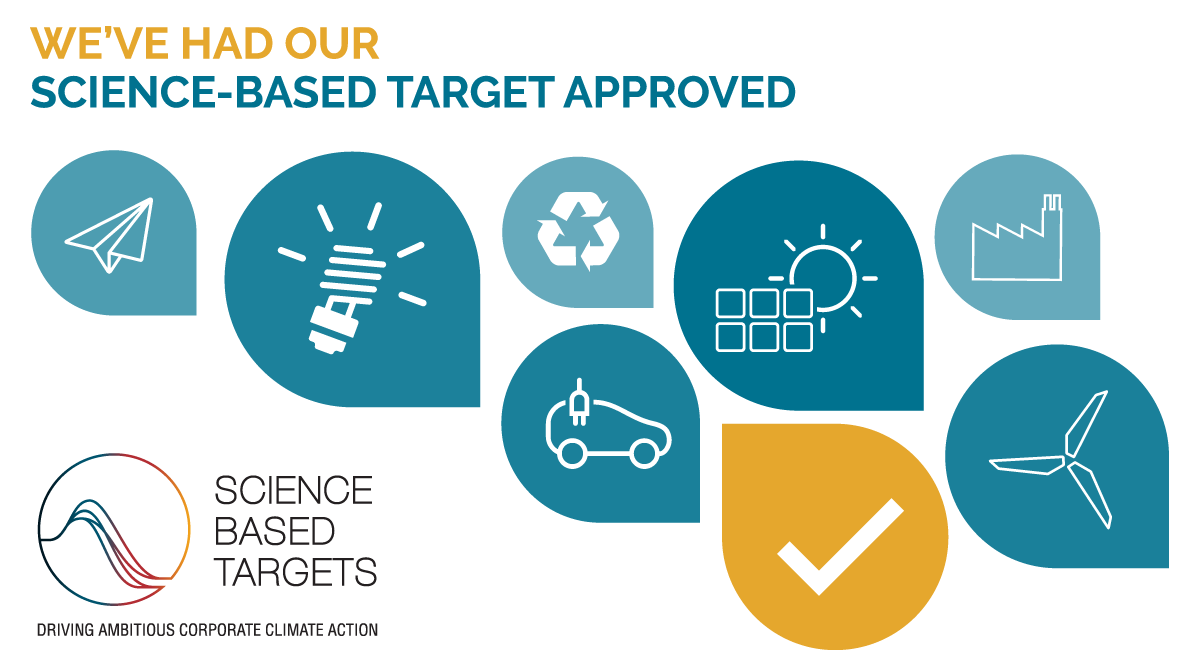 National Grid Electricity Transmission has emissions reduction targets approved by the Science Based Targets initiative
National Grid Electricity Transmission (NGET), who owns and maintains the high-voltage electricity network in England and Wales, has had its emissions reduction targets verified by the Science Based Targets initiative (SBTi).
The SBTi offers an industry-leading external validation for a science-based emissions reduction target in line with keeping global warming to 1.5 degrees centigrade above pre-industrial levels. NGET is the first individual business unit to have its targets validated, clearly demonstrating how it will contribute to National Grid's existing group target.
A science-based target is a target for greenhouse gas emissions reductions that is set based on the level of reduction that science says is required to prevent the effects of climate change. Basing these targets on 1.5°C climate change scenarios means that they are based on the Paris Agreement's most ambitious goal.
The Science Based Targets initiative (SBTi) is a global body enabling businesses to set ambitious emissions reductions targets in line with the latest climate science.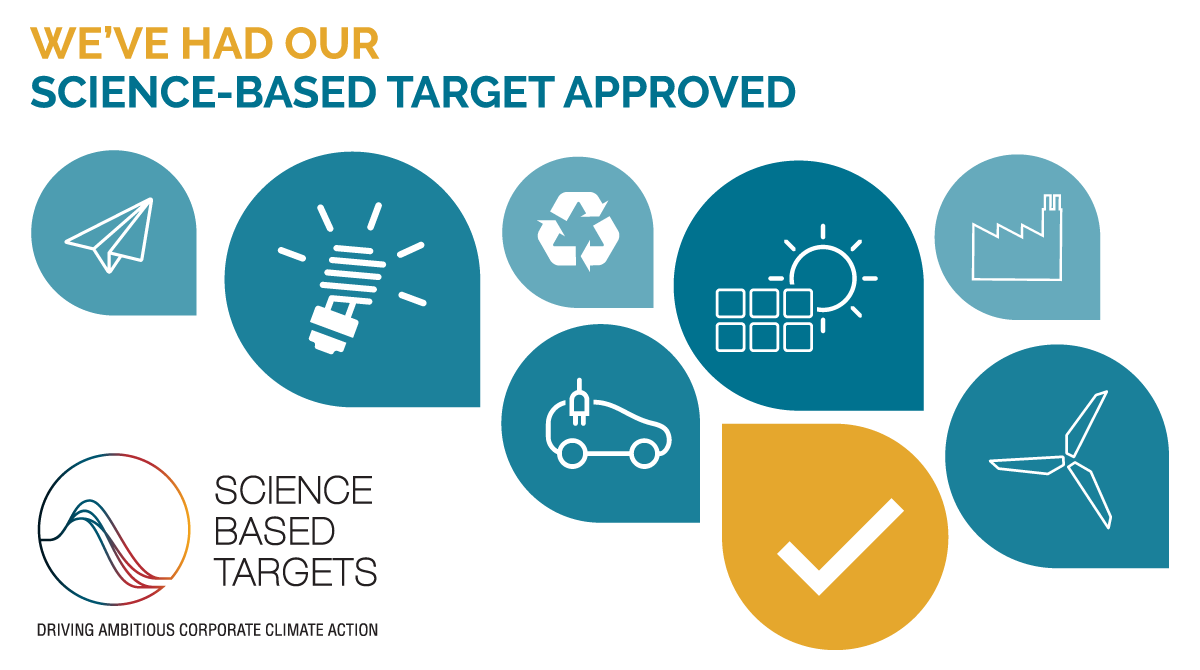 NGET's network consists of 4,500 miles of overhead power line, 900 miles of underground cable and 900 substations, all moving electricity from where it is generated to direct customers and to distribution companies who deliver power to homes and businesses. Its targets include a 34% reduction in emissions by 2026 and a 50% reduction by 2030 (from a 2018) baseline, aligning NGET with the Group's own net zero ambitions. 
It aims to achieve this by reducing its direct emissions from its use of insulating gases such as Sulphur Hexafluoride (SF6), using renewable energy and improving the efficiency of its offices and operational sites, decarbonising its operational fleet, and reducing the energy lost through power flows on its network. It will also address the indirect (Scope 3) emissions of construction of new assets or parts of the network, encouraging and incentivising its supply chain to deliver carbon neutral construction by 2026.
NGET's commitments support National Grid Group's overall commitments of net zero by 2050 and its own SBTi verified emissions target that aligns to a well-below two degrees pathway.
The announcement follows National Grid's role as a Principal Partner of the COP26 UN climate change conference, where it further demonstrated its commitment to reducing emissions and enabling the transition to a clean energy future; including playing a key role in programmes such as the Green Grids Initiative.
Welcoming the approval of our science-based target, Chris Bennett, Interim President of National Grid Electricity Transmission said: "We're extremely proud to have confirmation that our own emissions reduction targets have been scientifically approved for the most ambitious 1.5°C pathway.
"As the electricity transmission owner for England and Wales we play an important role at the heart of the UK's transition to net zero.
"It's important we lead by example, reducing our own emissions and working with others to enable and accelerate the transition to a cleaner power and net zero emissions."
Duncan Burt, Chief Sustainability Officer at National Grid added: "It's fantastic to see Electricity Transmission receive this validation. National Grid's unique role means it's important that our contribution to the low carbon transition is credible and transparent and this ensures that we are held accountable for our commitments.
"Reducing our own emissions is part of our commitment to being a responsible business in everything we do. Since 1990, we've reduced our direct (Scope 1 and 2) emissions across our Group by 68% as of March 2021) but there is much more that needs to be done.
"We look forward to validation for other business units within the Group and continuing our progress towards our net zero goals."
Alberto Carrillo Pineda, Managing Director, Science Based Targets at CDP, one of the Science Based Targets initiative partners, said: "We congratulate NGET on setting science-based targets consistent with limiting warming to 1.5°C, the most ambitious goal of the Paris Agreement. By setting ambitious science-based targets grounded in climate science, NGET is taking action to prevent the most damaging effects of climate change."

National Grid Electricity Transmission will report annual progress against achieving these targets within its Environmental Action Plan and, in line with the requirements of the Science Based Targets initiative, will review the targets in 2025 according to the latest scientific evidence.