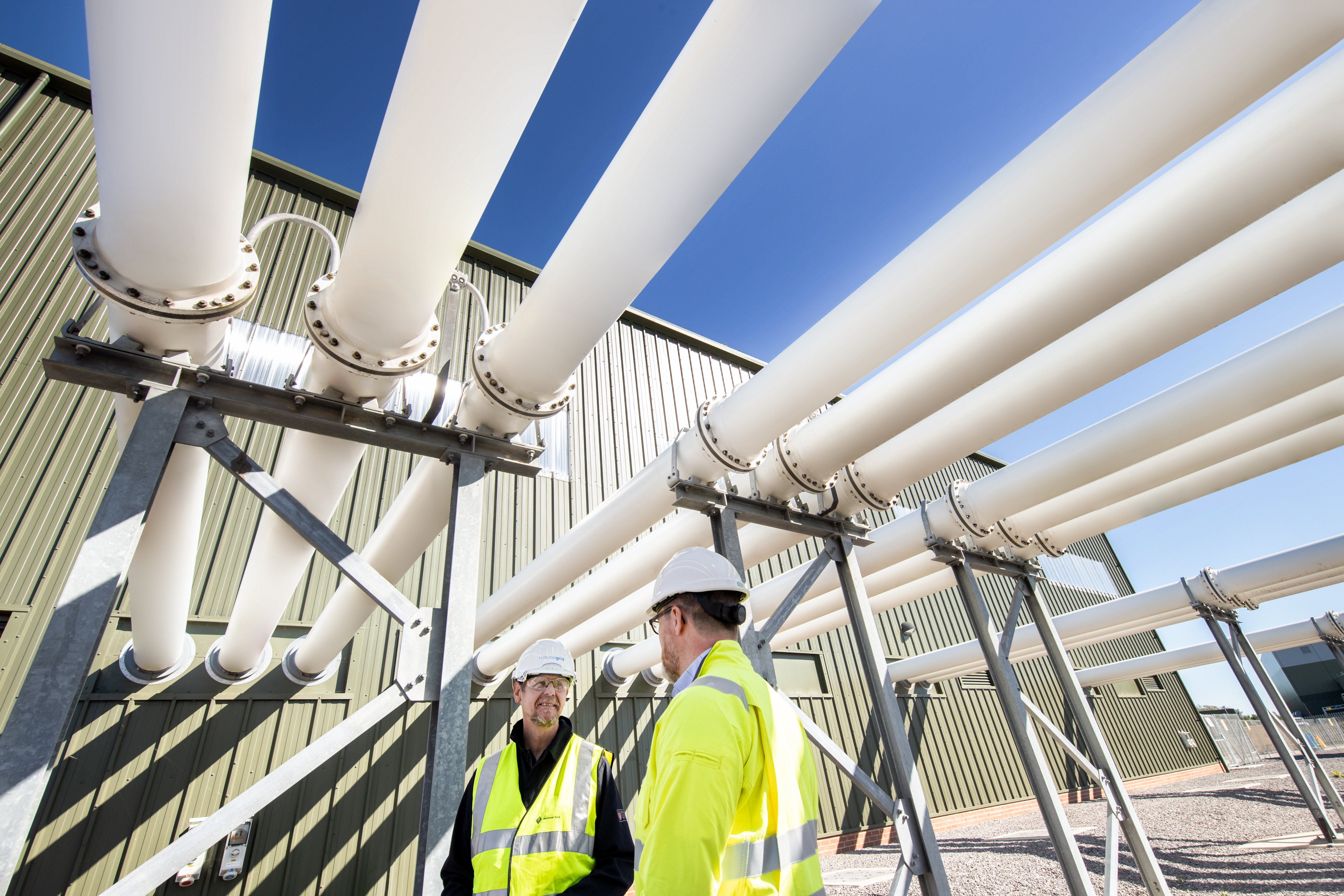 National Grid and Hitachi Energy announce world first collaboration to replace SF6 in existing high-voltage equipment
National Grid has partnered with Hitachi Energy in a pilot project at Richborough Substation in Kent, to develop and deploy a solution to replace greenhouse gas SF6 with a greener alternative.
Sulphur hexafluoride or SF6 is a gas commonly used in the electrical industry to prevent short circuits and to keep the network safe and reliable. The transition to net zero means an increase in electricity generation and transmission assets.

Hitachi Energy's EconiQTM  retrofill solution allows National Grid to replace SF6in gas-insulated busbars without changing the equipment, avoiding the environmental impact and cost of replacing equipment which is otherwise fit for many more years' service.  The technology uses a fluoronitrile-based gas mixture and reduces the carbon footprint throughout the total lifecycle of the equipment while keeping reliability high.
The world's first SF6 replacement product for installed gas-insulated switchgear (GIS) at Richborough forms part of National Grid's ambition to reduce its SF6emissions by 50% by 2030, by eliminating nearly 6 tonnes of SF6  emissions, which is equivalent to taking more than 100,000 cars off the road and removing all SF6gas from electrical assets by 2050.
Chris Bennett, Acting President of National Grid Electricity Transmission said: "Climate change is the greatest challenge of our time and this new transformational green technology will help achieve wide-scale decarbonisation on our electricity transmission network. The retrofill solution replaces SF6, cutting emissions and network outages at the same time as saving costs by avoiding the need to spend on costly replacement equipment. We are proud to be working with Hitachi Energy, and to demonstrate a practical solution to a significant issue in the energy industry's transition to net zero."
"We have a responsibility to help our customers like National Grid to accelerate the energy transition," said Markus Heimbach, Managing Director of High Voltage Products business in Hitachi Energy. "Innovative EconiQ retrofill technology for installed gas-insulated lines along with the new EconiQ switchgear and breakers portfolio will enable our customers and the industry as a whole to reduce carbon footprint and rapidly transition to eco-efficient solutions."
Media contact:
Helen Blake
T 07790 824788