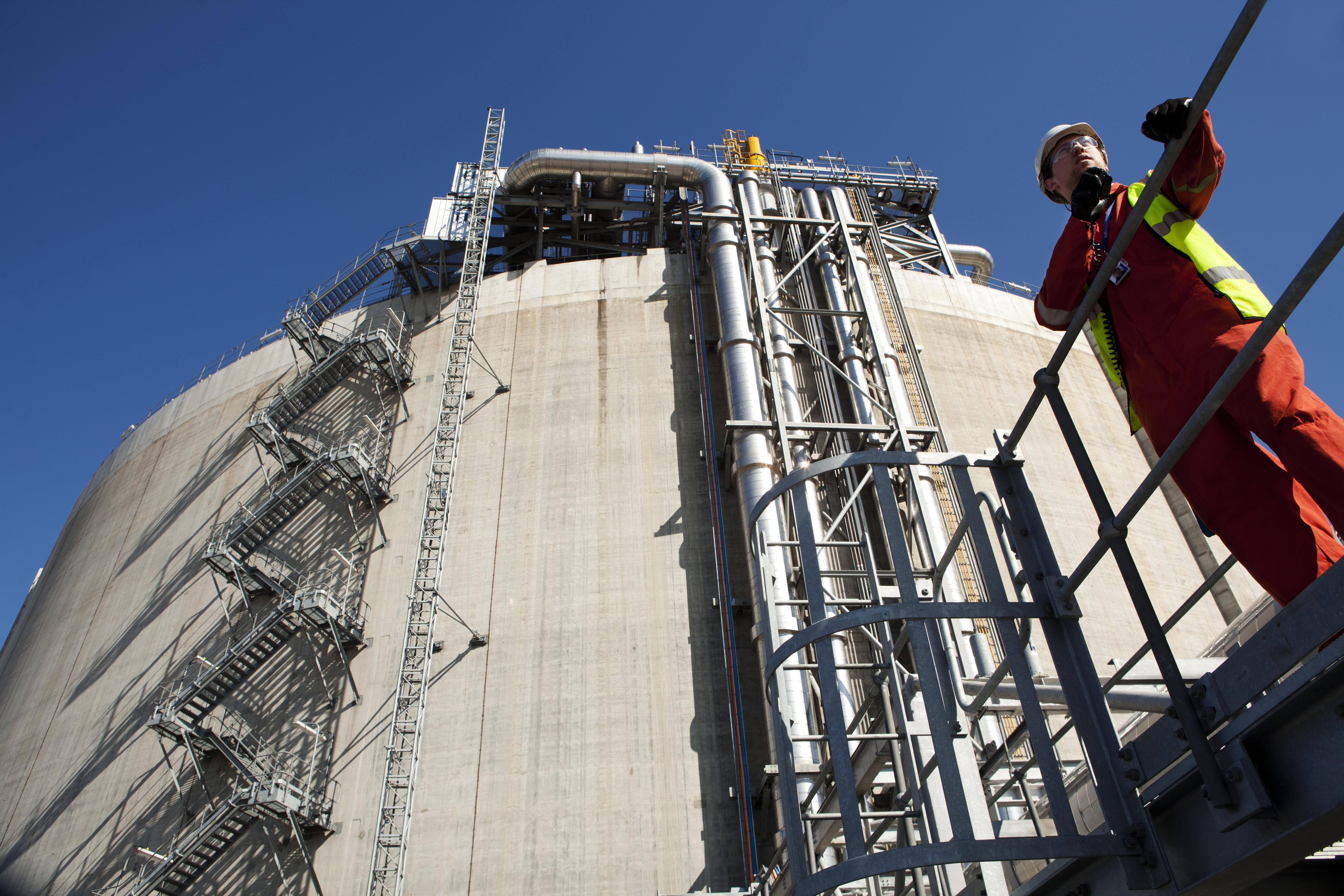 Grain LNG calls on market to participate in expression of interest for capacity
Grain LNG has today (4 July) invited market participants to express an interest in low-cost capacity at the facility from 2029.
Applicants will have until 15 August to submit a non-binding declaration of their interest in capacity at the Grain LNG importation terminal. This is an opportunity for the market to indicate the quantities and duration of the contracts they would like, enabling Grain LNG to determine the best way to proceed and the capacity products to offer.
Grain LNG has a series of existing capacity contracts coming to an end over the course of 2029. As a result, Grain LNG expects to be able to offer at least 360,000m3 of storage and 300 GWh/d of regasification capacity for start-up in 2029. As the capacity already exists, this will enable Grain LNG to uniquely offer short term contracts of five years or more and should result in significantly lower cost capacity versus new build terminals. 
Nicola Duffin, Commercial Director at Grain LNG said: "LNG represents a vital component in the UK and global energy mix, supporting our security of supply. This looks set to continue in the context of the wider market. LNG is also an important balancing tool for intermittent renewables. The EOI provides a great opportunity to gauge market needs and help us to develop the packages and product offerings that meet those requirements."
Once the application window closes, responses will be assessed, the product offering finalised and the need for an auction will be determined. Any auction plans must gain Ofgem approval and are subject to a market consultation before the binding auction phase can be launched.
Grain LNG is the largest LNG terminal in Europe and the only one in the UK able to process the full global range of LNG. As a completely independent operator, Grain provides 40% of the UK's LNG capacity, offering two entry points to the NBP and cost-effective access to Northwest Europe.
Interested parties wishing to register their non-binding interest should complete a short form by 15 August The information obtained will be used to help us define products before potentially launching an auction.  
To submit your completed EOI of if you would like to discuss further, please contact:
Holly Blew, E: [email protected]
- ENDS -

Contact for media information only:
Rebecca Lawlor – [email protected] or 01926 656 536

Notes to editors:
About National Grid Ventures
National Grid Ventures operates outside of National Grid's core regulated businesses in the UK and US where it develops, operates and invests in energy projects, technologies and partnerships to accelerate the development of our clean energy future.

National Grid Ventures operates a diverse portfolio of energy assets across the UK and US, including subsea electricity interconnectors, competitive transmission, wind and solar generation, battery storage and LNG storage and regasification.

About National Grid
National Grid sits at the heart of Britain's energy system, connecting millions of people and businesses to the energy they use every day. Our individual companies run the systems and infrastructure that deliver electricity across the country.
National Grid is pivotal to the energy systems in the UK and the north-eastern United States. We aim to serve customers well and efficiently, supporting the communities in which we operate and making possible the energy systems of the future.
National Grid in the UK
We own and operate the electricity transmission network in England and Wales, with day-to-day responsibility for balancing supply and demand. We also operate, but do not own, the Scottish networks. Our networks comprise approximately 7,200 kilometres (4,474 miles) of overhead line, 1,500 kilometres (932 miles) of underground cable and 342 substations.

Other UK activities mainly relate to businesses operating in competitive markets outside of our core regulated businesses; including interconnectors and a liquefied natural gas (LNG) importation terminal – all of which are now part of National Grid Ventures. National Grid Property is responsible for the management, clean-up and disposal of surplus sites in the UK. Most of these are former gas works.
Find out more about the energy challenge and how National Grid is helping find solutions to some of the challenges we face.
National Grid undertakes no obligation to update any of the information contained in this release, which speaks only as at the date of this release, unless required by law or regulation.