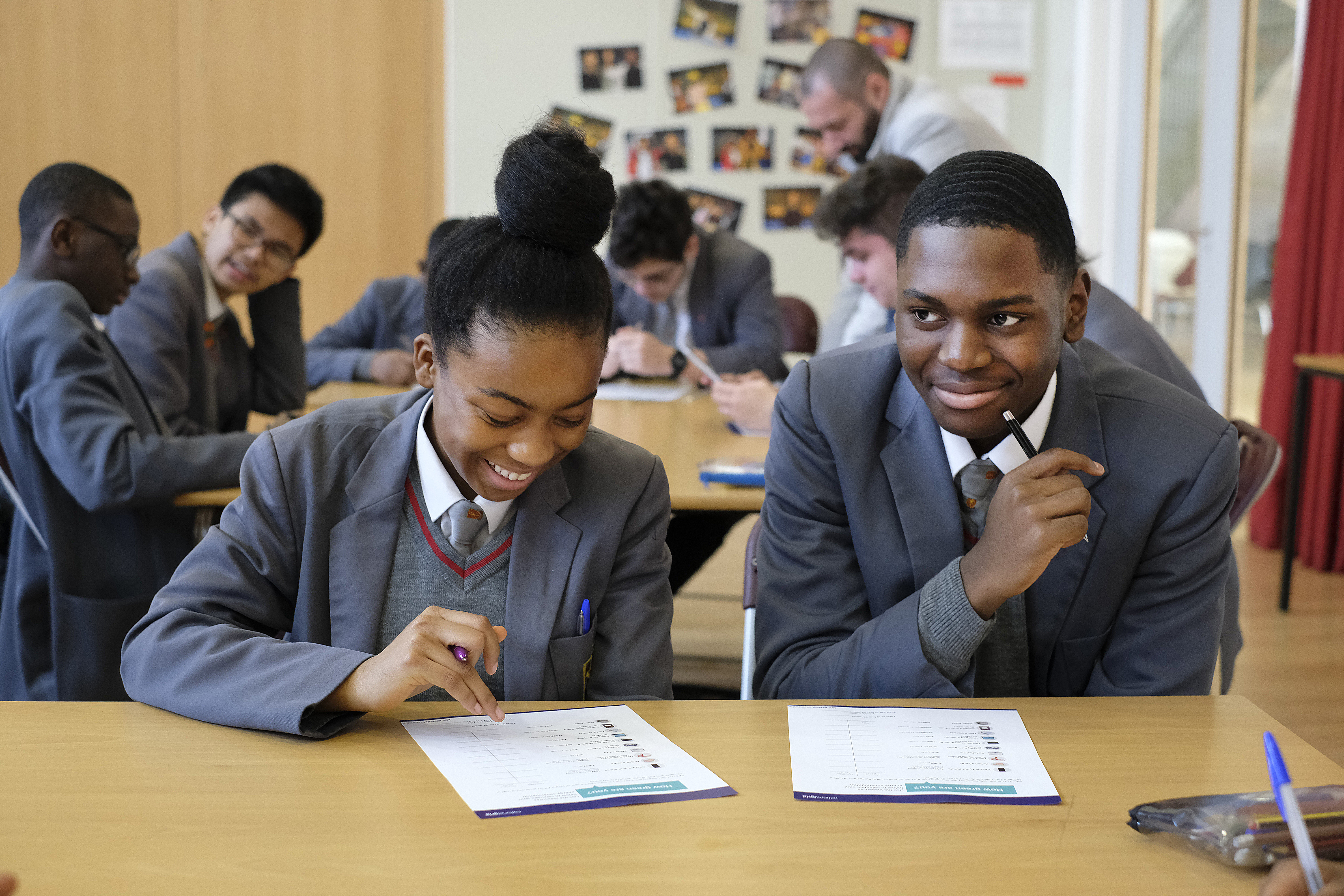 50,000 young people inspired by National Grid careers outreach programme
An initiative launched by National Grid's London Power Tunnels project to encourage disadvantaged students across South London into science, technology, engineering, and mathematics (STEM) focussed careers has already engaged over 50,000 students in only its second year.

The 5-year scheme, initiated in 2020, aims to impact 100,000 secondary school pupils in some of the capital's most deprived areas.

National Grid's London Power Tunnels project has worked with talent specialist Connectr to deliver an ambitious five-year programme to inspire the next generation of STEM leaders. 
London Power Tunnels is a £1 billion project to rewire South London via deep underground tunnels between Wimbledon and Crayford, which will carry high-voltage electricity cables. The project, which kicked off in spring 2020, is keen to give back to the local communities affected by the project's vital infrastructure works.
The scheme, launched in October 2020, aims to showcase career pathways into STEM to 100,000 students in Years 9-13 from socio-economically disadvantaged backgrounds across South London by 2025.  At the end of its second year, the initiative has already engaged over 50,000 young people.
The success of year two was supported by 100 volunteers from National Grid and engaged a total of 31,352 students - exceeding its second-year target by 43%.
Gareth Burden, Project Director for National Grid said: "Growing our next generation of STEM leaders starts with our young people. The Connectr programme brings engineering to life for students, helping them to practise and develop solutions for complex problems. It's a perfect fit with our aim to encourage and inspire young people to work on ground-breaking projects, showing them a STEM career is one with purpose and an exciting future."
Connectr's Founder and Managing Director, Will Akerman, commented: "I am thrilled to see the impact our partnership with National Grid has delivered so far. Connectr is built upon a mission to give every person equal power and opportunity to shape their future - and the success to date of The London Power Tunnels Project truly exemplifies this. I'm delighted to see how Connectr's platform and services are facilitating such positive change and very much look forward to continuing this impact alongside National Grid into Year 3 and beyond."
The programme blends a range of digital and in-person activities and mentoring opportunities and provides National Grid employees a meaningful volunteering opportunity. Highlights over the last 12 months include:
12,467 workshops and Q&A sessions

4,754 assembly takeovers

12,906 Resource Packs to a network of educators

A Virtual Work Experience Week to 190 students, supported by 12 guest speakers and 10 Digital Mentors

1,035 insight events
Working with talent specialists Connectr, the initiative was designed to inspire underrepresented communities of students and their educators during the UK's pandemic recovery, through a dynamic blend of activity, which included:
In-person workshops for Years 9, 11 & 12

Virtual Q&A sessions for Years 9-13

Online events across key dates including National Apprenticeship Week and Engineering Week for Years 9-13

Assembly takeovers

Resource packs for educators to deliver classroom workshops

Virtual Work Experience Week for Years 11, 12 & 13

Digital mentoring support
Inspiring the energy leaders of tomorrow not only supports National Grid's wider objective to accelerate our clean energy future, but also addresses the demand for the sector to fill the 400,000 roles needed by 2050 to successfully achieve net zero. 
London Power Tunnels is one part of National Grid's wider investment in the electricity transmission system in England and Wales, including; major projects to connect increasing amounts of offshore wind generation along the East Coast and the Hinkley Connection project, a £900 million investment to connect low-carbon energy to six million homes in the South West.