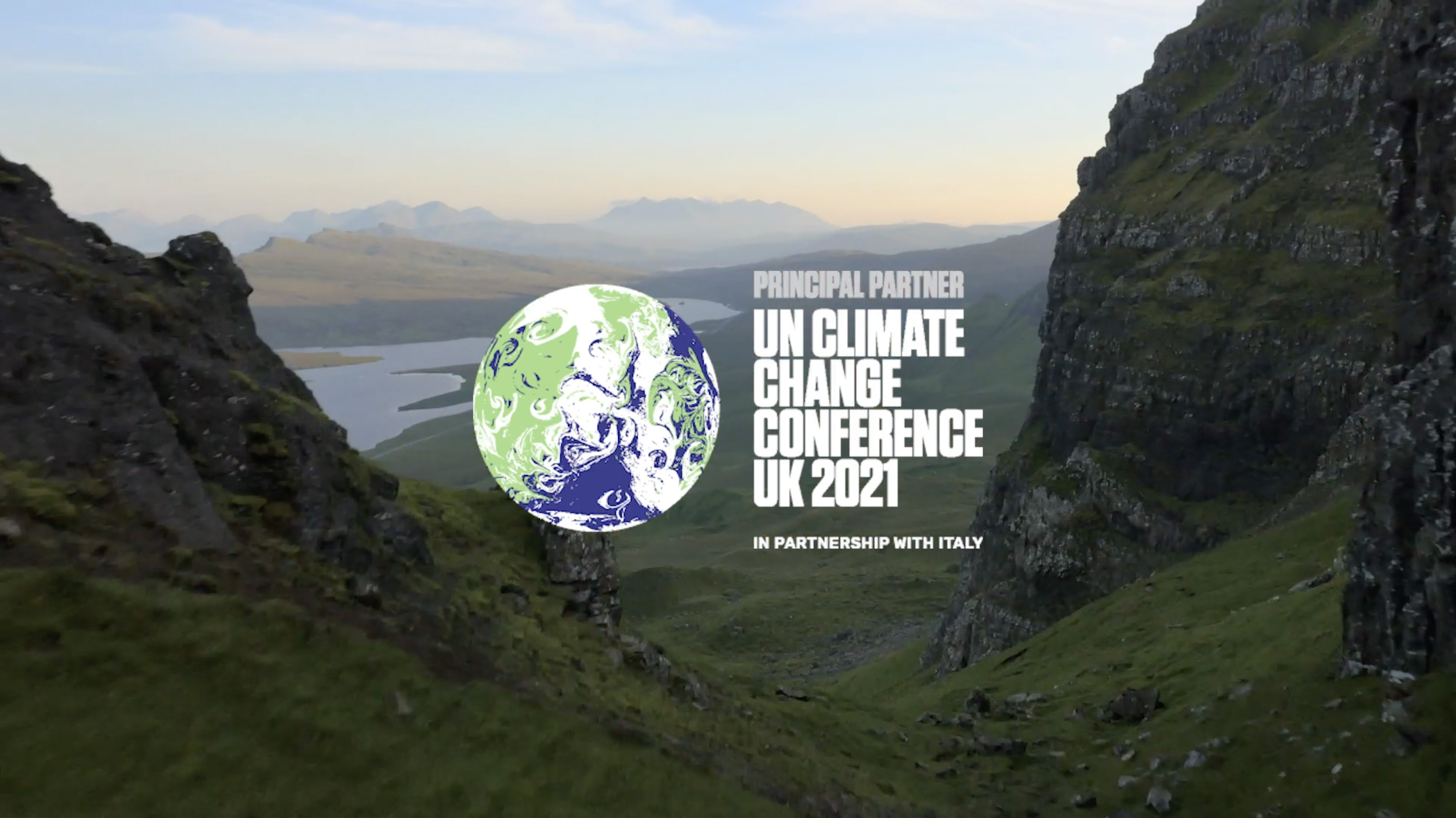 [16 Nov] National Grid announced as COP26 Principal Partner with one year to go until the climate summit
The UK has today revealed its first sponsors for COP26 as it gears up for a year of climate action ahead of the summit in Glasgow. National Grid is one of the first Principal Partners and will be working closely alongside government, and the other sponsors, Scottish Power, SSE and NatWest Group, to ensure the delivery of a successful and ambitious COP next November.
COP26 is arguably the most important climate event since the 2015 Paris Agreement as governments around the world will be reporting back on progress and agreeing new actions to cut carbon emissions.
As one of the largest investor-owned energy companies in the world, National Grid plays a vital role at the heart of a clean, fair and affordable energy future.
COP26 President Alok Sharma said: "I am delighted to announce our first sponsors for COP26, who have all shown ambitious climate leadership through setting net zero commitments and Science Based Targets. 
"When it comes to climate action, we all have an important role to play. Only by continuing to come together can we build the zero carbon, climate resilient future that is essential for our people and our planet."
John Pettigrew, Group CEO of National Grid says: "Tackling climate change and reaching net zero is at the heart of our business. To transition to net zero, we're connecting more renewables to the electricity grid, we're creating the right charging infrastructure in the US and the UK to enable an increase in electric vehicles and we're continually developing and deploying new decarbonisation technologies. It is crucial that every country, every government, every industry and every one of us works together to find ways to cut the carbon we produce. If we don't, we are putting the planet in jeopardy."
National Grid is at the forefront of the UK's journey to net zero, investing, building and maintaining the critical national infrastructure required to facilitate the transition from traditional thermal generation to renewable energy.
Alongside its sponsorship of COP26, National Grid, SSE and Scottish Power have today committed to the first stage of work to deliver a multi-billion pound underwater super-highway that will see the North Sea become the hidden power house of Europe.
Subsea surveys have started on the project, which will see the world's longest subsea HVDC cables with a combined capacity of up to 4GW. The project will be led by National Grid, SSE and Scottish Power and is expected to bring in investment of over £3bn, supporting hundreds of green jobs throughout construction and operation.
The cables will significantly increase the UK's capacity for clean, green renewable power. It will enable enough electricity for around 4.5 million homes to travel up to 440km from Peterhead and Torness in the east of Scotland, a hub for offshore renewables, down to two points Selby and Hawthorn Point in the north-east of England.
Nicola Shaw, UK Executive Director at National Grid, says: "This project will help transport enough renewable electricity for around 4.5 million homes across the UK and will become part of the backbone of the UK's energy system. It's a great example of companies working together on impressive engineering feats that will help the country hit its net zero carbon target by 2050."
More information on our role at COP26 can be found here.
For any enquiries, please contact:
Surinder Sian, Senior Corporate Communications Manager, +44 (0)7812 485 153, [email protected]
-ENDS-
Notes to Editors:
About National Grid
National Grid is pivotal to the energy systems in the UK and the north eastern United States. We aim to serve customers well and efficiently, supporting the communities in which we operate and making possible the energy systems of the future. The decarbonisation of the energy system is one of the biggest challenges facing our world, and National Grid has a critical role to play in the acceleration towards a cleaner future. In November 2019, National Grid announced it plans to reduce its own direct greenhouse gas emissions to net zero by 2050.
In the UK:
We own and operate the electricity transmission network in England and Wales, with day-to-day responsibility for balancing supply and demand. We also operate, but do not own, the Scottish networks. Our networks comprise approximately 7,200 kilometres (4,474 miles) of overhead line, 1,500 kilometres (932 miles) of underground cable and 342 substations. We own and operate the gas National Transmission System in Great Britain, with day-to-day responsibility for balancing supply and demand. Our network comprises approximately 7,660 kilometres (4,760 miles) of high-pressure pipe and 618 above-ground installations. As Great Britain's System Operator (SO) we make sure gas and electricity is transported safely and efficiently from where it is produced to where it is consumed.  From April 2019, Electricity System Operator (ESO) became a new standalone business within National Grid, legally separate from all other parts of the National Grid Group. This provides the right environment to deliver a balanced and impartial ESO that can realise real benefits for consumers as we transition to a more decentralised, decarbonised electricity system. Other UK activities mainly relate to businesses operating in competitive markets outside of our core regulated businesses; including interconnectors, gas metering activities and a liquefied natural gas (LNG) importation terminal – all of which are now part of National Grid Ventures. National Grid Property is responsible for the management, clean-up and disposal of surplus sites in the UK. Most of these are former gas works.
Find out more about the energy challenge and how National Grid is helping find solutions to some of the challenges we face at https://www.nationalgrid.com/group/news