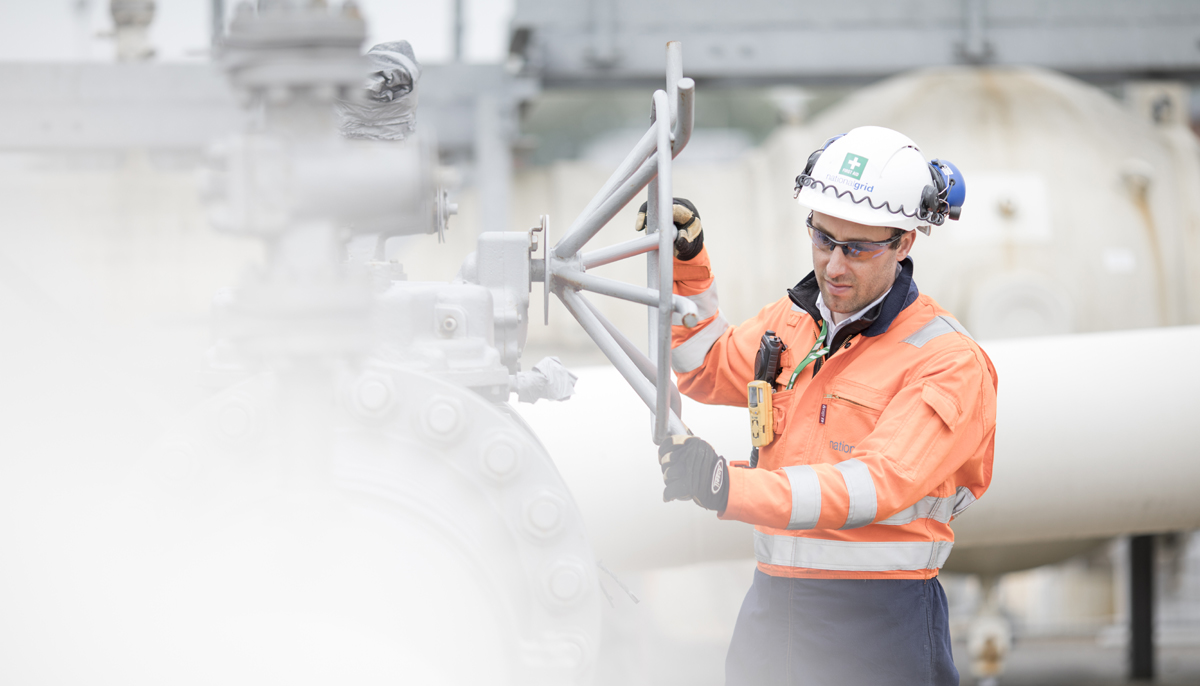 Keeping the heart of Britain's gas system beating
Making sure the gas keeps flowing to homes and businesses during the coronavirus crisis is critical work. Here Michael Daniel, manager of our Bacton Gas Terminal in Norfolk, explains how the team there has prepared so that nothing can stop them doing their jobs.
A significant amount of Britain's gas supplies run through our terminal. It comes to us from off-shore facilities within the North Sea and wider UK continental shelf, as well as through interconnectors – huge pipelines that connect us to Holland and Belgium, and allow gas to be transported to and from Europe. Once the gas arrives at Bacton, we send it onwards into the gas national transmission system, which supplies the local networks that deliver gas to homes and businesses. We also provide gas for power stations, where it's used to generate around 40% of Britain's electricity.
 
Robust planning and reducing risks
In some ways, our role at the terminal hasn't changed in the current crisis. We're continuing to transport gas in the same way as before, but we've also looked at which of our activities are critical; for example, we've been reviewing our construction work to decide what's important now and what isn't. This helps to reduce the number of workers on site and lower the risk of infection.
For the last month, we've been putting together robust plans, so we can cope if staff are off sick, and exploring ways to run things differently, without negatively impacting on safety or our ability to get gas into the network. We've already separated teams to minimise contact between them and anyone who doesn't need to be on site is now working from home.
We're as well prepared as we can be but, as the situation changes over time, we'll review and update our plans if we need to. We've even got bedding, food supplies and all manner of other welfare facilities at the ready just in case. I'm just hoping we haven't got any snorers on the team.
 
Team takeaways and online chat
We're using virtual groups online to keep communication and engagement going between our teams. There's the odd extra joke, but then we've always had a good level of friendly fun and camaraderie. We do a really serious job, so from time to time we might do something like order a meal in to say thank you – a fish supper is always a favourite. There's real unity, which means we've always been a strong team. This situation has just led to an even greater sense of 'we're in this together'.
 
Proud and positive
None of us are thinking we're unlucky to be at work rather than at home. We all appreciate playing such an important role in supplying the nation's gas. To say the team is going 'over and above' is an understatement and I'm immensely proud of them.