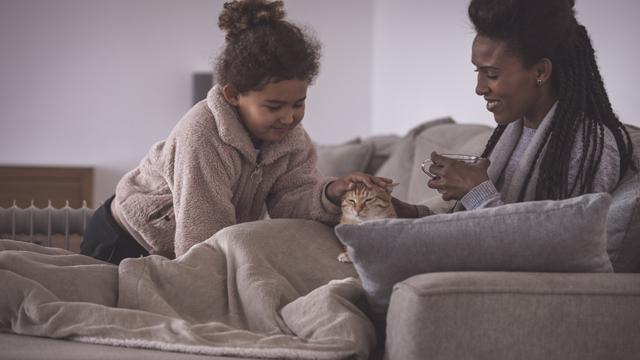 Gas is ready to keep us warm over winter
As we approach the colder months, our Gas Winter Outlook explains how we've reviewed potential challenges to ensure we can keep the gas flowing to homes and businesses around the country.
After a sunny spring and summer, the chill of autumn is already in the air in the UK. The Gas Winter Outlook report helps us to plan ahead, so we can ensure we're prepared for whatever the winter has in store for us. This year is particularly challenging, with COVID-19, Brexit and the British weather, but we're prepared to keep the gas flowing throughout.
 
Coping with COVID-19
We've considered a range of scenarios to estimate the potential impact that coronavirus might have on gas demand this winter – but even if lockdown restrictions are imposed, we're confident this won't increase our calculated peak demand. In other words, even if we're all stuck indoors over the winter, we expect to be able to supply the gas required to keep everyone warm, cookers working and businesses running.
 
No break for Brexit
Another big change that is coming along the line is Brexit but, again, we're ready. Our gas interconnectors between the UK and Ireland, and Belgium and the Netherlands, are unlikely to be affected even in the event of a 'no deal' Brexit at the end of the transition period on 31 December. There are also alternative supplies that we could call upon if necessary.
The UK is never predictable, no matter what the season. We've benefited from two mild winters since the 'Beast from the East' hit us in 2018, but if we do find ourselves facing freezing conditions we can handle the high demand for gas this could lead to.