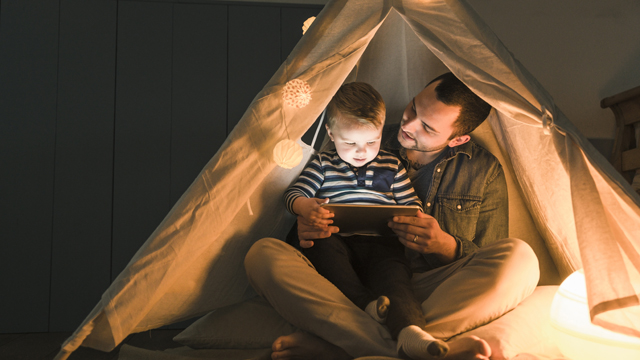 ESO: Planning ahead for winter electricity use
The Winter Outlook Report provides National Grid ESO's view of electricity supply and demand for the coming winter. Head of National Control Roisin Quinn explains the projections for the coming winter months.

Each year National Grid Electricity System Operator (ESO) publishes the Winter Outlook to set out the operational challenges we expect to manage over the winter period. These are generally different to how we operate the network at other points of the year; as the nights get longer and days get colder, it becomes increasingly important to effectively manage the electricity network as electricity demand increases for heating and lighting purposes.
COVID-19 has brought new challenges to operating the network and we also have the UK's full exit from the European Union, as the transition period comes to an end on 31 December.
 
Responding to COVID-19
We face a greater level of uncertainty as we head into the Winter, as the recent growth of COVID-19 infection levels has made a second lockdown a greater possibility.
To ensure that the electricity sector has the best available information to plan for the coming months, we're today publishing a range of potential scenarios for this winter, to reflect this uncertainty. Under each scenario, we expect to be able to maintain security of supply.
We'll continue to separately produce frequent forecasts of the costs associated with network operation this winter, through our BSUoS forecasts. We'll also provide updates of operational challenges to the industry through our weekly Operational Transparency Forum.
 
Looking towards Brexit
While trade negotiations to determine our future relationship with the EU are still ongoing, the UK is set to leave when the transition period ends on Thursday 31 December. To make sure we're prepared, we've put in place various contingency measures so that we're ready for both a deal or no deal scenario.
As part of our winter analysis, we expect that the cross-border trade of electricity with EU countries via our interconnectors to France, Belgium and the Netherlands will continue uninterrupted. Depending on the outcome of trade negotiations, there is a possibility that this cross-border trade may have to use a slightly different mechanism.
Margins on the electricity system will vary through the winter – driven by many factors, including generator outages, demand levels and renewable output levels. Overall, we expect that margins will remain within the reliability standard to safely and securely operate the system.