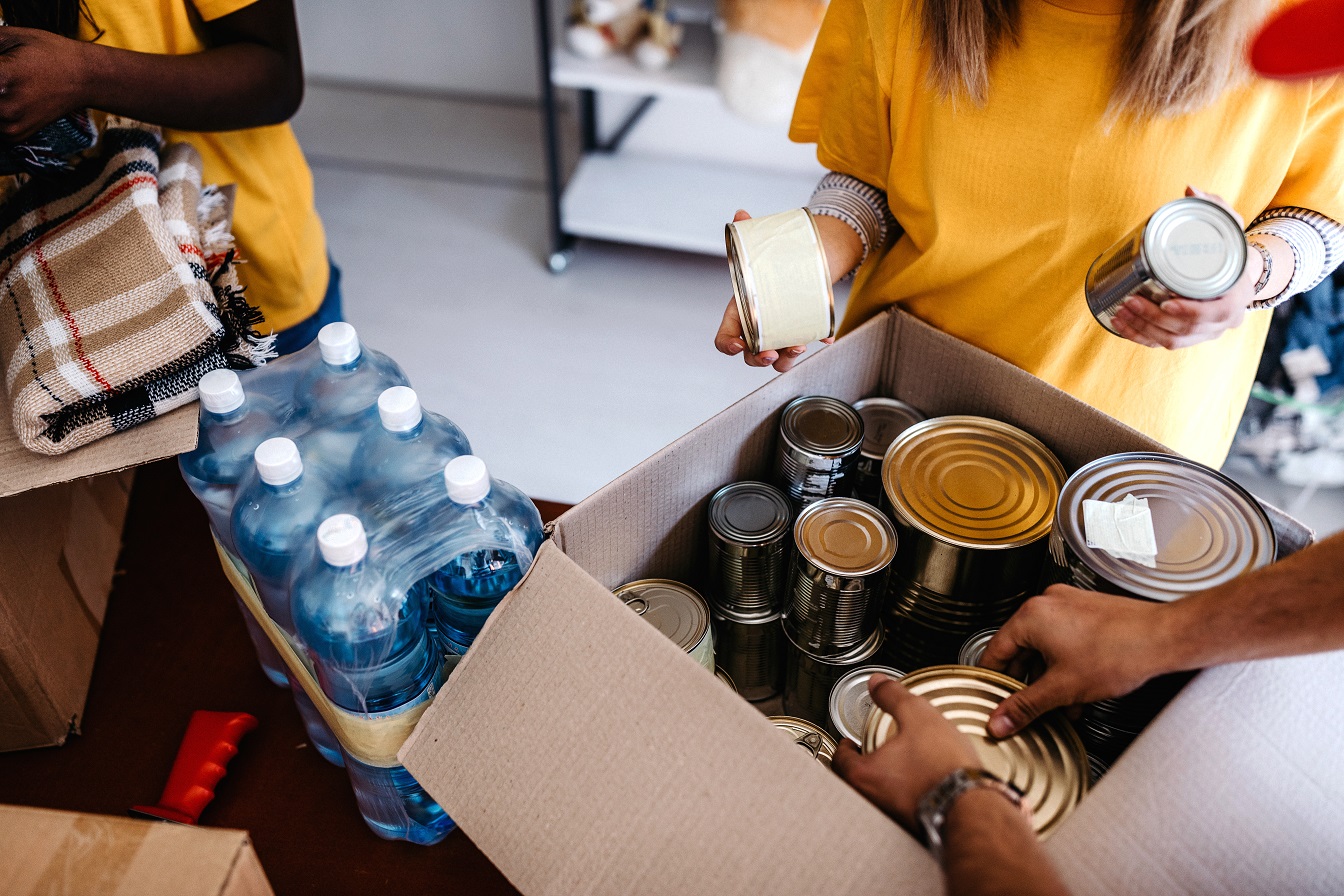 Supporting charities to bring aid to the vulnerable during coronavirus crisis
We're donating £500,000 to support two key charities working to deliver aid across the UK during the coronavirus outbreak. Find out how we are helping our chosen charities, National Emergencies Trust and the Trussell Trust, to support those in need.
As the country works to combat the COVID-19 virus, some of the most vulnerable are suffering from its affects, whether through ill health or the economic impact. To help address this we're donating £500,000 to the National Emergencies Trust (NET) and the Trussell Trust, which supports the UK's largest network of food banks.
"We're proud to support these two important charities and to be playing our part in helping the most vulnerable in society. I hope that, through these contributions, we will be able to quickly get help to the many elderly, homeless and families living in poverty at this troubling time," explains our UK Executive Director, Nicola Shaw.
The National Emergencies Trust was created to support those affected by a national emergency at their time of greatest need and we are donating £400,000 to its Coronavirus Appeal. This appeal was set up to raise funds for local charities and grassroots organisations, who are providing vital support to the most vulnerable people during the coronavirus outbreak.
"We're incredibly grateful for the generous donation. Thanks to the collective efforts of early leaders like National Grid, businesses, charitable trusts and the public, we have now raised an incredible £11m in our first week for our Coronavirus Appeal. The money raised is already making its way out to local grassroots organisations and small charities to provide vital support to those who need it most, as quickly as possible. Together we can make a real difference to the people most impacted by this crisis," said Lord Dannatt, Chairman of the National Emergencies Trust.
The remaining £100,000 will go to the Trussell Trust, to support its network of 1,200 food banks that provide emergency food to people in crisis. The Trust's food banks offer those in need a minimum of three days' worth of nutritionally-balanced food, something that is more vital than ever as our communities cope with the wide-reaching impact of coronavirus. We're also working with the Trust to develop a volunteer programme for our employees across the country.
"As the coronavirus pandemic develops, we are working closely with our food banks to support them to continue to provide the lifeline of emergency food for people in crisis. We're extremely grateful for the support from National Grid, which helps us remain agile to respond to the changing situation and deploy resources to support those most vulnerable throughout this time," explained Sophie Carre, Head of Corporate Partnerships at the Trussell Trust.