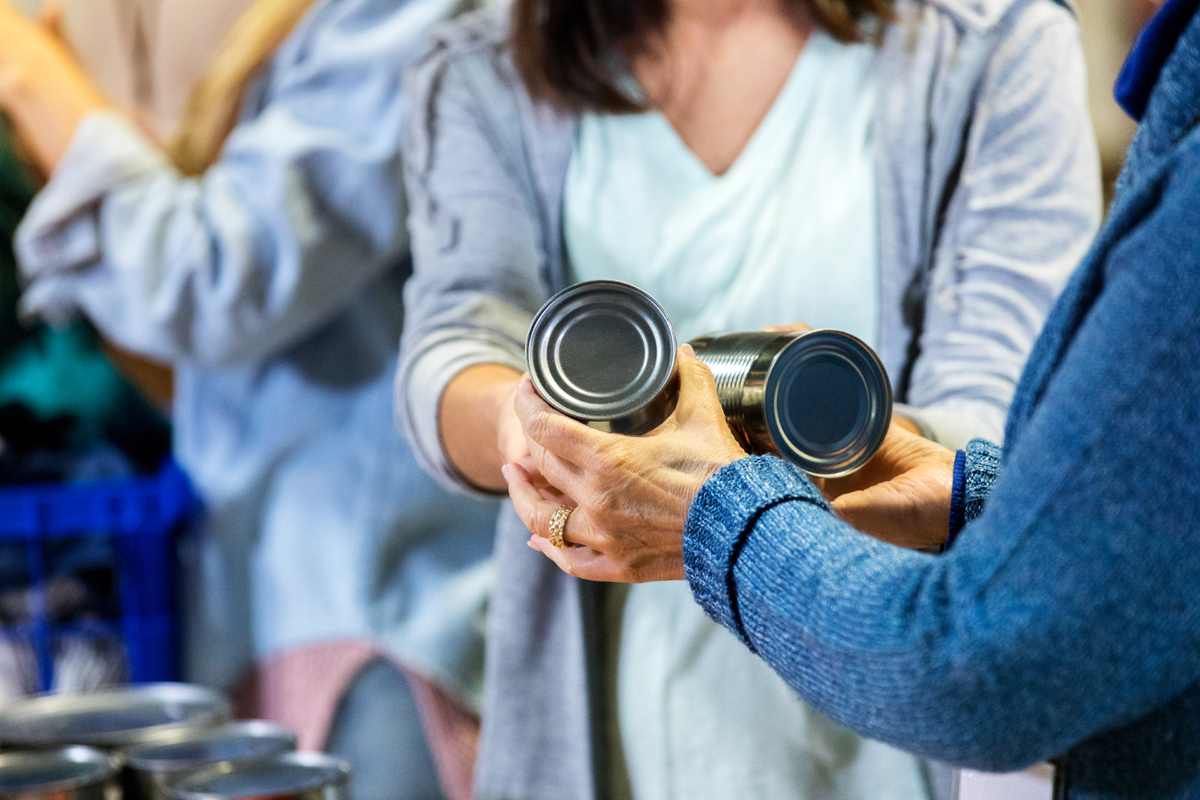 Making a difference during the coronavirus outbreak
As one of Britain's largest companies, we're keen to help those who are vulnerable and in need of support during the coronavirus crisis. We've already given £500,000 to our two UK partner charities and are now encouraging thousands of our staff to volunteer for up to half a day per week each. We're also making Thursdays 'charity takeover day' on our social media feeds, allowing our charity partners to get their messages out there to tens of thousands of extra 'followers'.
Building on our £500,000 donation to the National Emergencies Trust and the Trussell Trust last month, National Grid has kicked off a new volunteer programme that will see our employees the length and breadth of the country support the Trussell Trust's network of 1,200 food banks during the coronavirus crisis.
We're encouraging as many of our staff as possible to take half a day off each week – paid – to volunteer with the trust for a period of up to three months. This will give our employees chance to help get food out to local people and families in need, either by helping in person or from home; for example, by taking phone calls from those seeking the food bank's services.
 
Delivering food to those in need
The Trussell Trust provided 1.6 million food parcels to people in crisis last year. More than half a million of these went to children. This is an 18.8% increase on the previous year and the trust expects this number to increase further, as more people are unable to afford food as a result of coronavirus. The big challenge now is that their normal network of 28,000 volunteers has started falling away, because many are aged over 70 and are now self-isolating due to the risk of getting coronavirus. By adding in our staff as volunteers, we hope we're going a little way towards plugging this gap.
 
Spreading word about good work
We've also launched a 'social media takeover', handing over our corporate feeds to the National Emergencies Trust and the Trussell Trust every Thursday. In this way, the two charities will get access to our 58,000 UK users on Linkedin, almost 35,000 on Twitter and 10,000 on Facebook, helping them to raise both awareness and funds via our followers.
The two charities will take it in turns to 'take over' on alternative weeks, with the National Emergencies Trust kicking things off on 9 April and the Trussell Trust doing the same the week after. If you don't already, you can follow our National Grid social media feeds: Twitter, Facebook and LinkedIn.
 
Read more about the National Emergencies Trust and support their work.