Transmission operational data
This page contains gas transmission data for industry analysts, including operational data for all industry stakeholders. We provide this information to reduce market uncertainty, ensure equal access to information, and increase information transparency. Our goal is to increase efficiency in the capacity and energy markets, while providing fair and timely access to operational and market information.
Gas market data tools
You can use these tools to access and capture gas transmission data.
Prevailing View
Our Prevailing View tool provides a snapshot of real time data and associated contextual data that provides a high-level overview of the current status of the NTS. Hover over the data items to see the definition, frequency of updates, and units of measure.
Report Explorer
Report Explorer provides data in several pre-defined report formats that are categorised according to publication schedule. The data is limited to a singular gas day or month.
Data Item Explorer
Data is available in the Data Item Explorer at an individual item level. The data items are categorised according to subject. Users can select combinations of items of their choice. There is the option to view the data on the screen or download via CSV or XML.
Instantaneous Flows into the NTS
Here you can access real time flow data for system entry points. This information is updated every two minutes and published at twelve-minute intervals.
User Defined Downloads
In the User Defined Download tool, you can access historic data by pre-set or customised periods of time, terminals, and/or individual entry points.
Entry Zone Graphs
The Entry Zone Graphs tool provides users with up-to-date terminal and storage flow data. The graphs can be customised to show the most recent update, the last hour, or the last 24 hours.
Data API service
National Grid offers a Pull API service for all of our customers; customers can write their own code and select the data items that they are interested in downloading. The guidance below will help you use the service to retrieve gas market information data from our website.
Gas operations documents
Webinars
We have developed a suite of pre-recorded webinars to provide guidance to the industry to aid decision-making. We are conscious that many of our operational customers work non-standard hours, so we felt that pre-recorded webinars would be beneficial as these can be viewed flexibly at times to suit operational needs.
2017 webinars
Similar to last year, this year's Winter Webinars have been pre-recorded to help provide more conveniently presented guidance and information. We fully appreciate that many of our operational customers work non-standard hours and therefore felt that pre-recorded webinars would be beneficial as these can be viewed at times that suit individual operational needs.
Having initially reached out to our customers, to ask which subject areas would be useful, the following suite has been put together. This includes:
Gas system pressures and operational tools
Recap summary of what affects NTS pressure
What has changed recently
What information is available from National Grid
What further information is being explored to help with pressure issues
Daily Agreed Gas Pressures Process & Operating Margins
NEC background
Gas Deficit Emergency Stages and Actions
Information on Exercise Yield
Locational trades/constraint management
Description of what Locational Energy Actions are
How National Grid communicates in the event of a Locational Action being carried out
A working example
Overview of GB Remit Policy
Navigating round the platform, including how to post an urgent market message
Documents covered: Winter Outlook/Review & Consultation + Gas Ten Year Statement/Future Operability Planning + Future Energy Scenarios
Content includes where the documents are published, how often they are published and what information they include for
To include top 10 MIPI queries, including:
Storage & LNG report – discrepancy in figures
API's – how to register
CV missing data
Actual offtake flows – missing data
Summary of general topics covered
Who attends?
Promote the changing nature of the forums – more interactive
Gas margins/deficit warnings
Safety monitors
Over the past three years, we have utilised both live webinars and standard presentations to share information with the industry which has been accessed over 1,000 times. Thank you for your interest in these and please note we are striving to improve the media of communication used and to ensure that the topics presented are of value to our customers.
Should you have any questions in relation to any of the featured webinars, please do not hesitate to contact the Operational Liaison team at [email protected] who will be able to put you in touch with the appropriate subject matter expert.
2015 webinars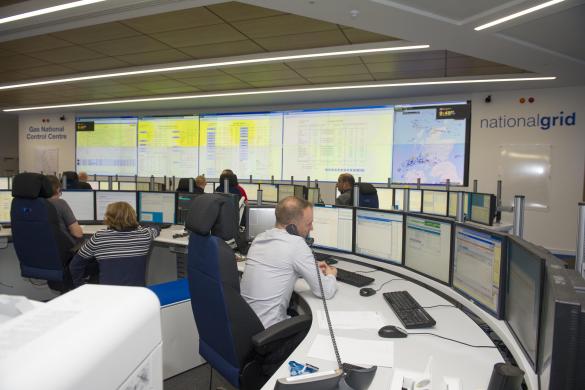 Gas query directory
To help you efficiently find the right person to talk to in relation to specific operational gas queries, we have developed the following a contact list and directory. We have based it on the most common queries we receive from our customers. Its purpose is to make finding the right subject matter expert within National Grid, quicker and easier than ever before.