Connecting with confidence
We will use our technical expertise and extensive high voltage network to assist you in connecting to the national grid in England and Wales, whether you are a demand or generation customer. We are extremely keen to talk to you about your business requirements, so you can connect with confidence.
A network fit for today - and the future
As the owner of the high voltage electricity transmission network in England and Wales, we guarantee the availability and reliability of our equipment so that generators, distributors, and some demand customers have access 24 hours a day, 365 days a year. Our network consists of approximately 7,200 kilometres (4,474 miles) of overhead line, 1,500 kilometres (932 miles) of underground cable, and more than 300 substations.
This infrastructure is the backbone of our society. And in our Electricity Transmission business, we have more than 2,000 professionals who are developing, optimising and improving that infrastructure. Through world-class asset management and exceptional levels of safety, we connect people to the energy they use today – whether it's heat and light for their homes or to keep factories and offices running.
The electricity transmission network also has a central role to play in the future energy mix, with evolving roles enabling a range of possible energy futures to the long-term benefit of consumers. This includes providing secure and affordable energy, while meeting ambitious low-carbon energy targets and connecting new sources of energy to the people who use them. It also includes enabling the decarbonisation of heat and transport.
The unprecedented rate of change in the energy landscape means we have to be versatile and highly innovative. Through lean asset design, effective risk management, and efficient asset management techniques, we are boosting network efficiency and removing costs from our business - all of which creates value for our customers and end consumers. We're also investing efficiently, so we can maintain network reliability above 99.9999%, and enable new customers to connect to our network.
And we care for the environments within which we operate, working hard to reduce the impact of our electricity infrastructure across our precious landscapes.
We invest time to listen to our customers, so we can understand and meet their needs – providing a reliable, affordable electricity network that benefits our customers and consumers alike. At the same time, we continue to involve local communities in the decision-making process when we're building new assets, or refurbishing existing ones.
Over the next decade we expect to step up our work to modernise our energy infrastructure, doing so at highly competitive prices, so we can improve the environment and prosperity of our country. We will do this through continued strong asset management, being truly efficient and innovative, and listening to our customers, making sure we provide continually improving levels of service.
Connecting
We work with both generator and demand customers to meet their needs from different scale projects in order to meet customers' requirements. Though connecting HV assets isn't always a straightforward business, we will guide you every step of the way whether it's for additional demand, generation, or ancillary service provisions. We are here to help.
When you embark on a new connection project, one of the first things you need to be aware of is the current availability of capacity on the network. The Customer Connection Interface Tool (CCIT) will provide you with a heat-map overview of our existing capacity. 
If you would like to speak to us in more detail, please do not hesitate to contact us. We will be more than happy to meet with you to talk about your specific requirements in advance of you making an application.
Once you have applied, you will have access to our full range of technical expertise to provide you with an economic and efficient offer based upon your requirements. Once agreed and contracts are signed, we will work alongside you to ensure that we build the necessary assets and that we keep you updated as we progress through any construction work.
We manage the largest HV network in the UK through innovations that ensure the safety and sustainability of the network to meet our customers' requirements now and in the future. Each year we communicate with our customers and stakeholders how we are performing. You can read our most recent report on the Talking Networks website. 
We continue to invest in innovative ways of managing our systems, from cutting-edge analytics to investments to ensure that we continue to focus on delivering value to our customers. We are on the leading edge of research and development to enhance our performance and that of the wider energy industry. Find out more by reading about our Deeside Project. 
Consent
Our consenting approach makes an industry-leader. With a team of over 80 consenting, communications, and project management experts, we have the skills and experience to consent any electricity infrastructure project whether large or small.
National Grid is proud of its high number of Nationally Significant Infrastructure Projects in the UK. In the past few years, we have consented the King's Lynn scheme, North London reinforcement, and the Hinkley Point C connection. We are constantly developing new schemes. )
We are always striving to reduce the time and cost of achieving consent, identify and mitigate the environmental impacts of our projects, and to continue our high levels of stakeholder engagement and consultation.
Construction
We invest around £1 billion each year in constructing and refurbishing our electricity assets to make sure that electricity flows and the lights stay on in England and Wales.
We work closely, responsibly, considerately with communities, stakeholders, and customers to build major substations, overhead lines, and underground cable works.
We focus tirelessly on reducing construction costs for our customers and electricity bill payers.  We seek to reduce build-time and disruption through innovations in how we work. We all this while maintaining a world-class safety record.
Should you require, we can also provide a turnkey solution including the building and ongoing maintenance of your HV assets. You can find out more on the Commercial Engineering Services website.
We have the expertise to make sure that your venture is a success and the commitment to do just that. Here is what one of our existing customers has to say about working with us.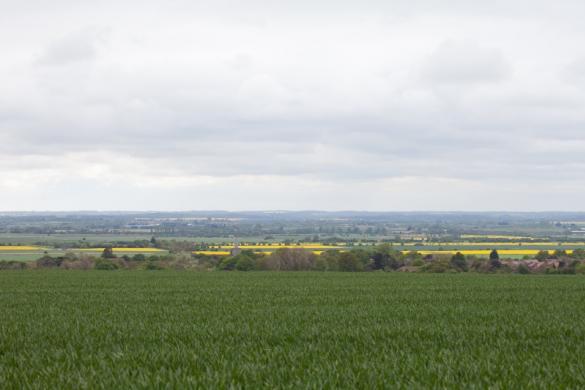 Investment and innovation projects
We continue to innovate and invest in the communities we serve through various projects, so we can connect homes and business to the energy they need.