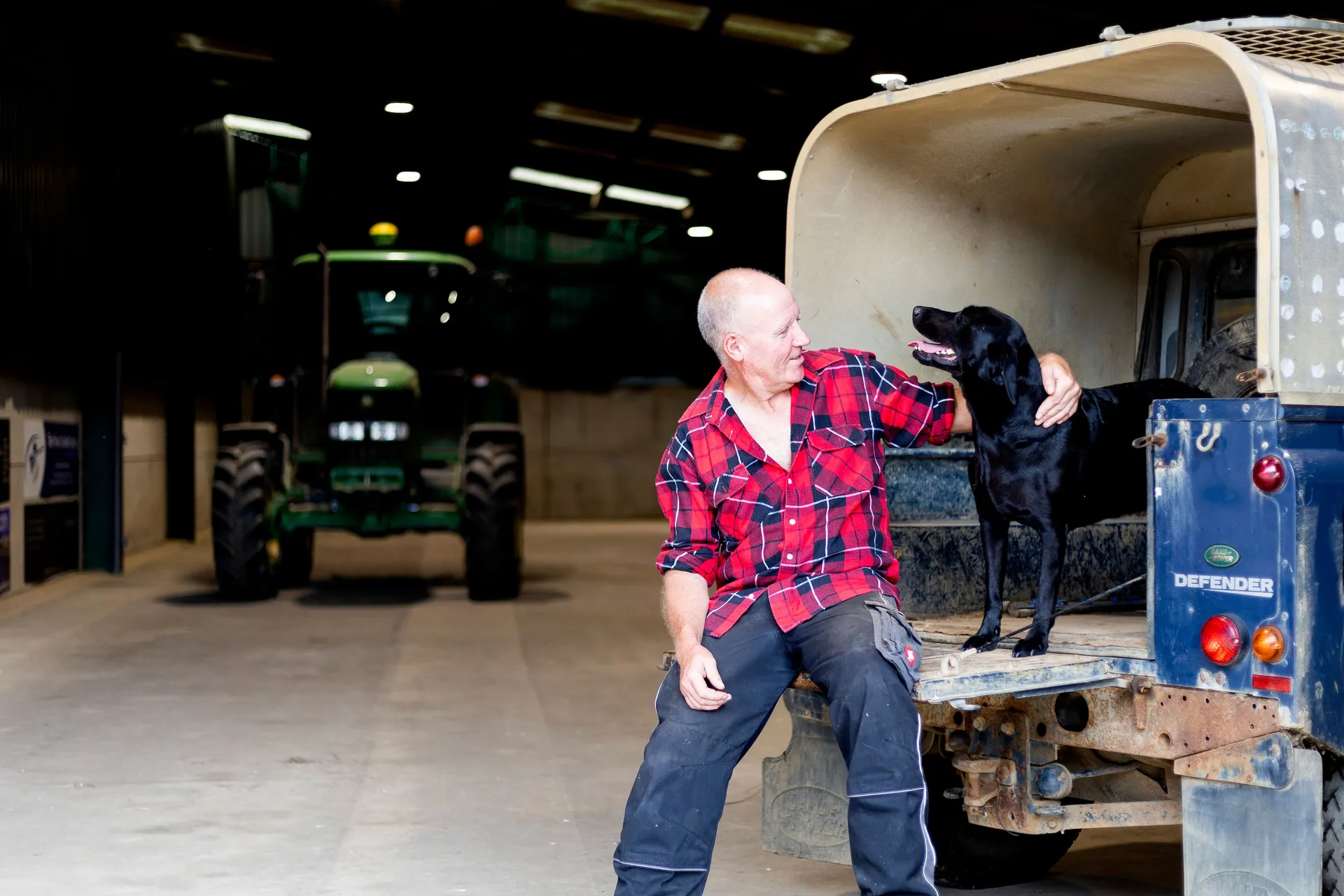 'A blow to the head helped me diversify'
How Farmer Brown's barn could hold the secret to cricketing glory
Andrew Brown is the very definition of a jack of all trades, but his newest venture, swopping hay bales for cricket bails, couldn't be further removed from his 'day job'. One of the electricity grantor's barns is now home to an indoor cricket centre that's encouraging a new generation of English batting and bowling stars.
As he ploughs through the list of things he's done away from his 100-acre farm, it actually seems quicker to list the things he hasn't. After dinner speaker, county councillor, former High Sheriff, Freeman of the City of London, ex-NFU regional chairman, singer, teacher and even stand-up comedian are just a few.
But one thing the mechanical engineering graduate who recently acquired a law degree definitely couldn't do was evade bouncers on the cricket square. For the uninitiated, they're a particularly nasty type of delivery from a pace bowler designed to intimidate by bouncing early and arrowing their way at speed towards the batter's head.
Impeccable comic timing
So for someone whose timing on the comedy stage is usually impeccable, it came as a shock when the 58-year-old middle order batsman was floored in a local cricket match. "I went to hook the ball and it made a lovely clunking sound, so I was sure it would be heading for the boundary. The next thing I knew I was on the floor with blood pouring from my head above my right eye," recalls Andrew.
The Rutland arable farmer was rushed to hospital for stitches, lost his sight for days and suffered delayed concussion as the enormity of what had happened sunk in.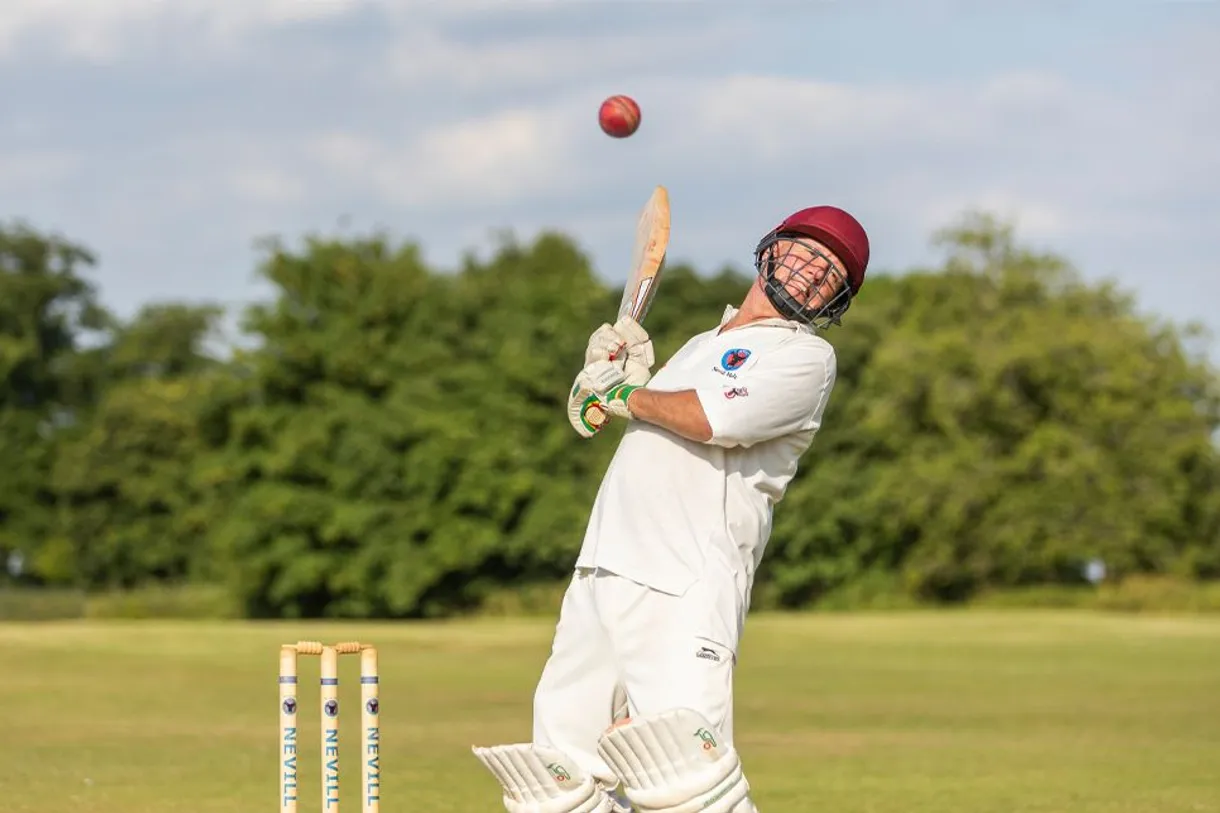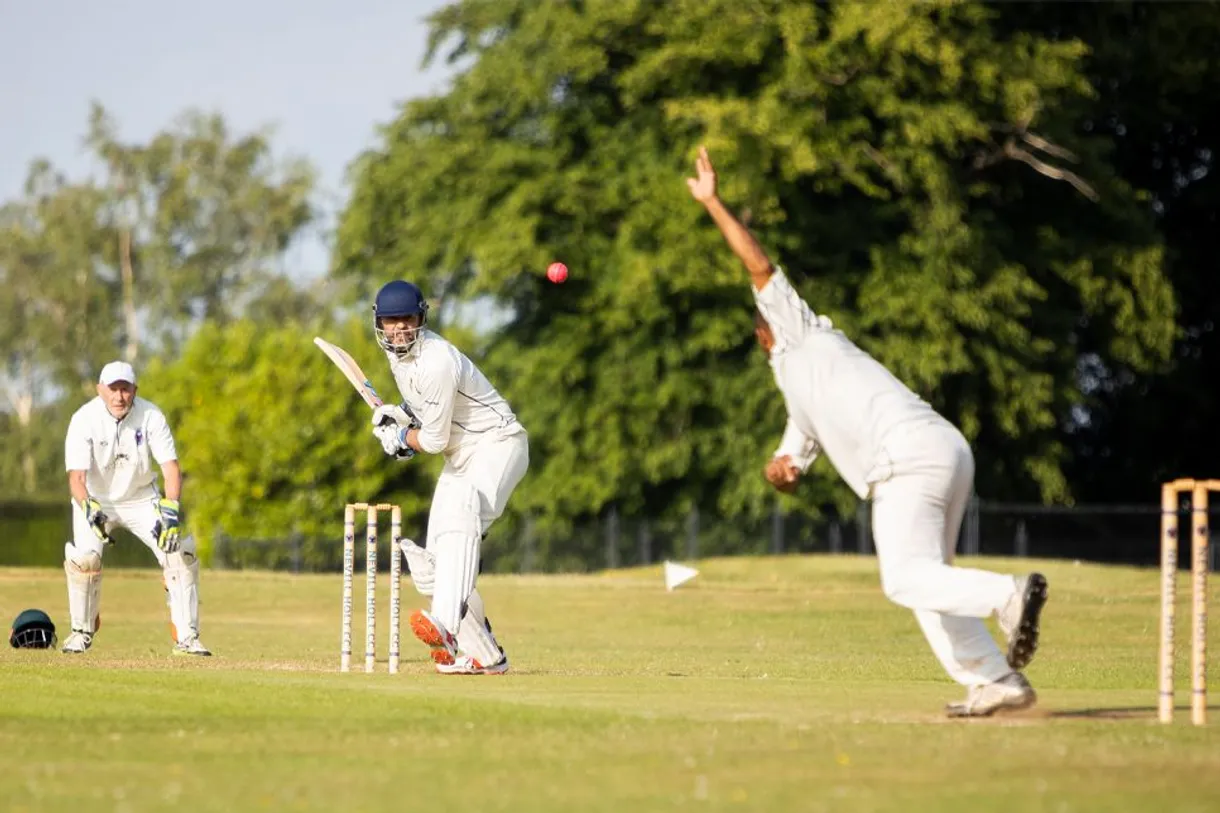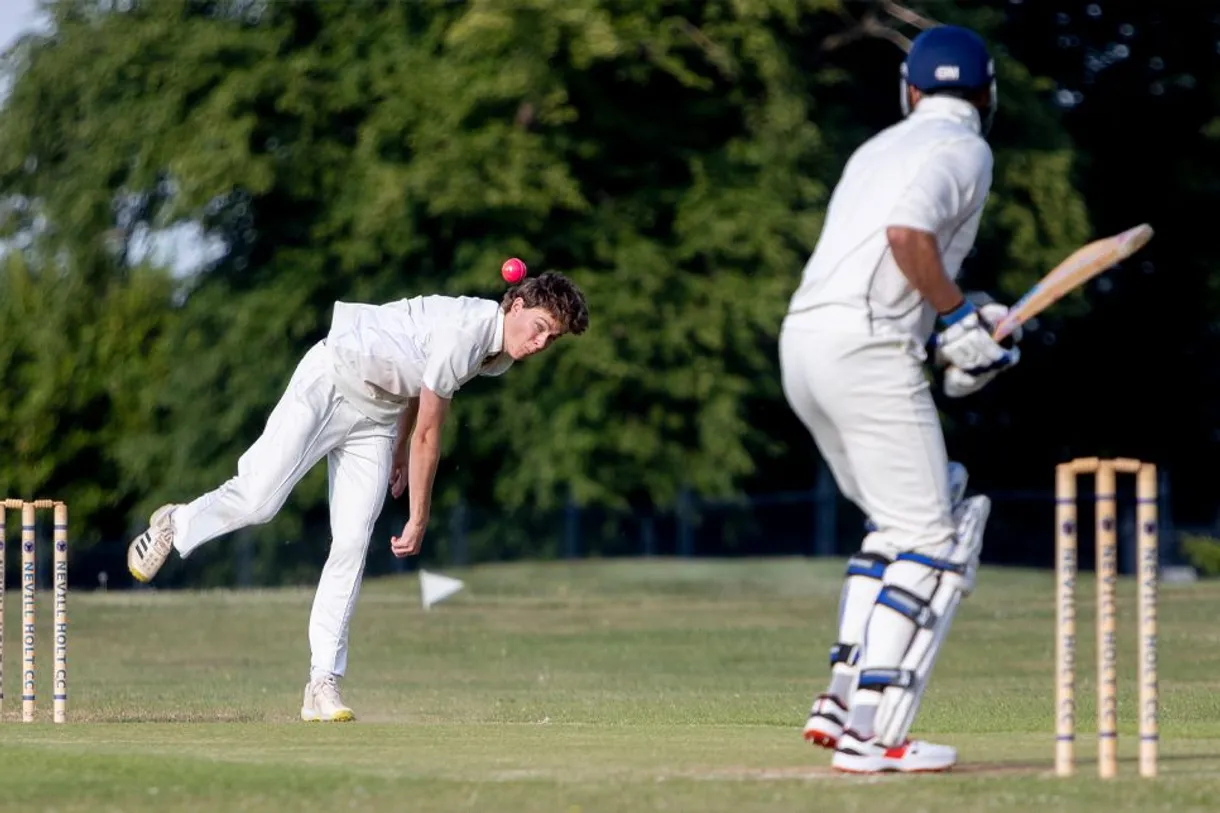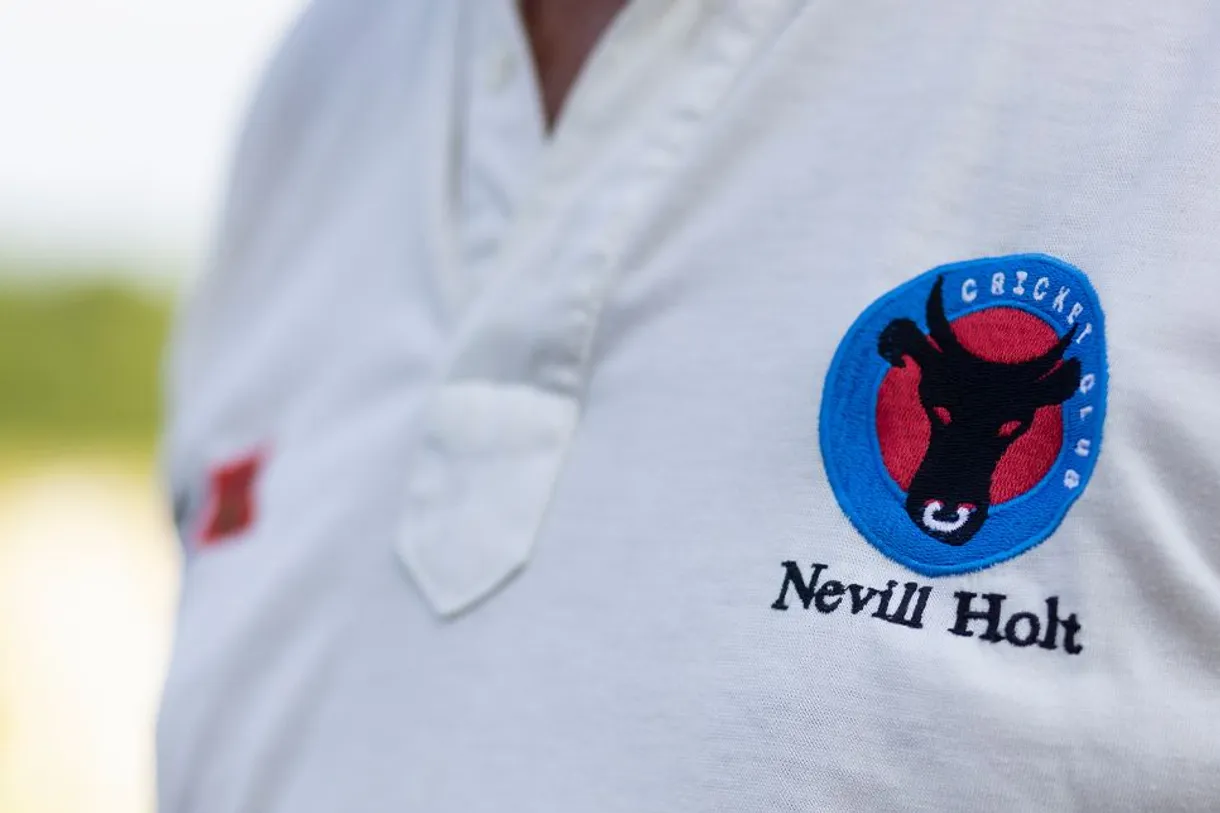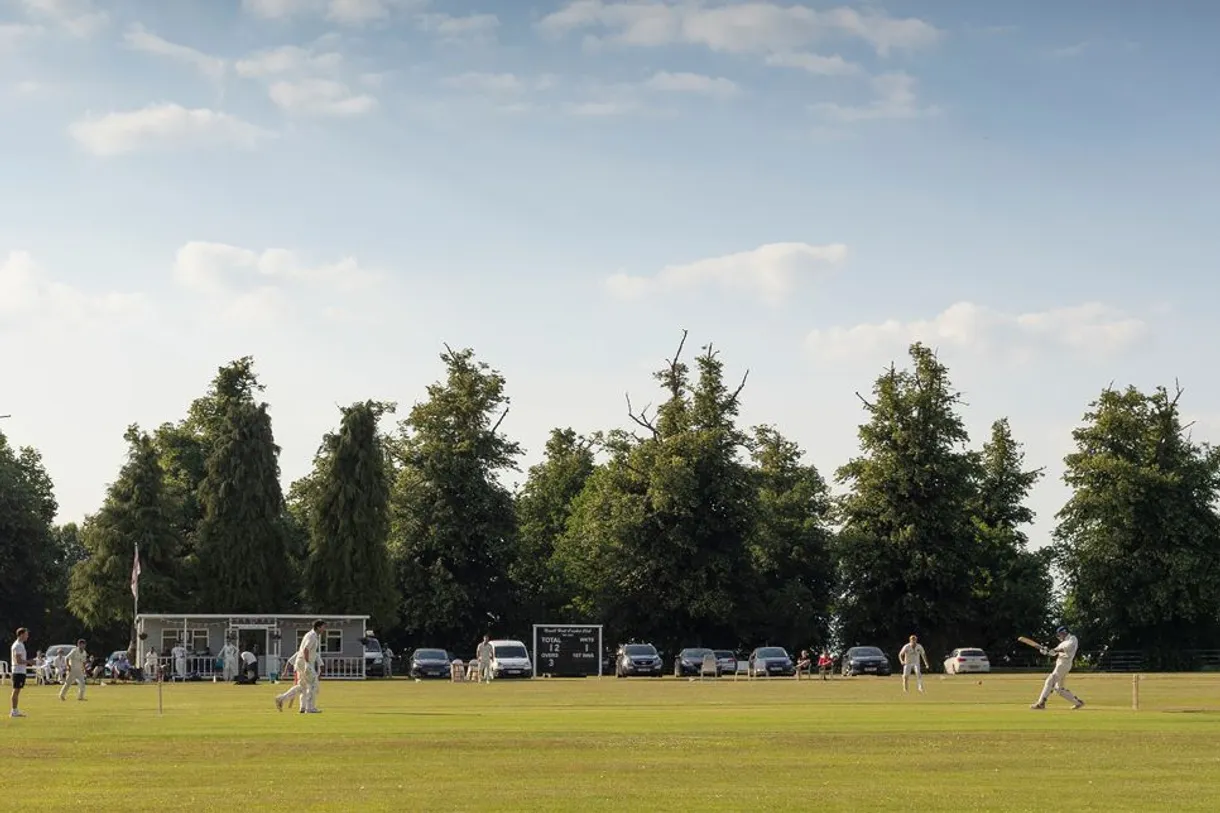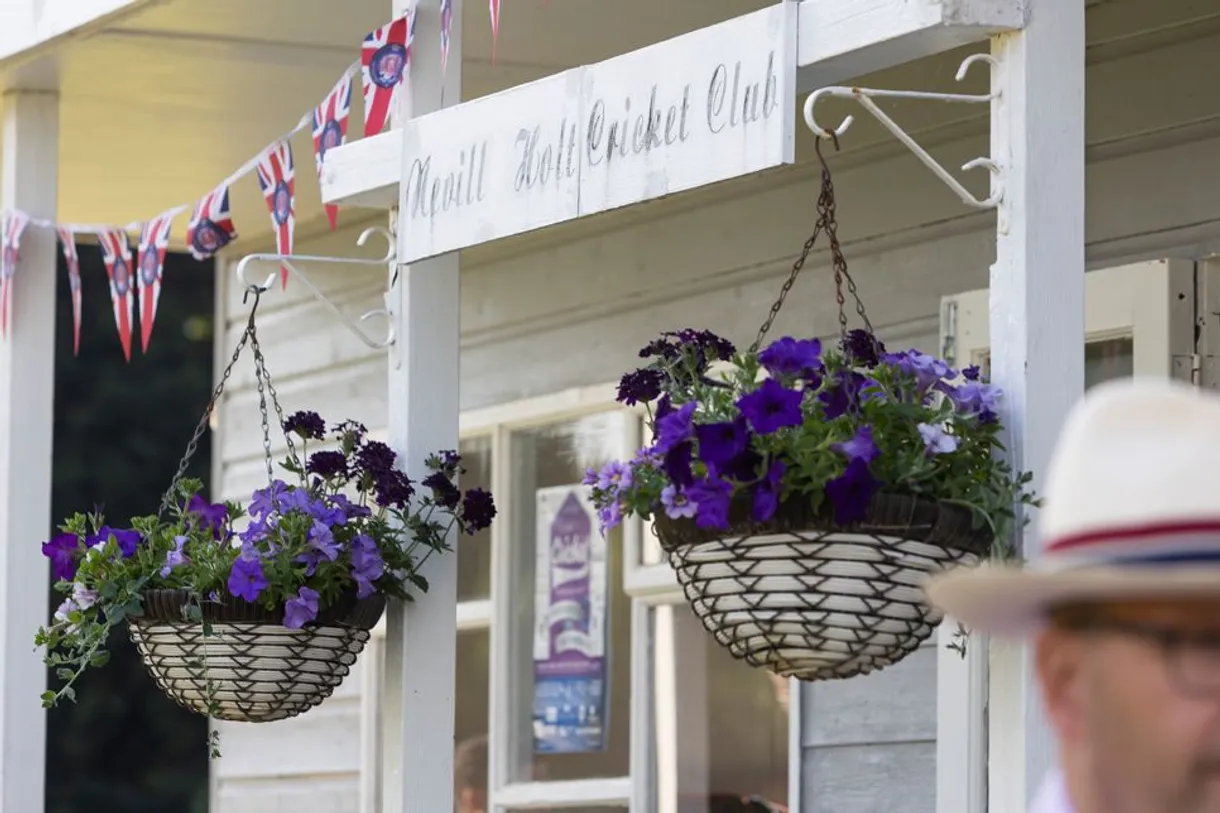 "If a ball hits you at 50mph you've got problems"
"It could have been far more serious," admits the fourth-generation farmer, whose family have looked after the land in this corner of England's smallest county for almost 300 years. "If a ball hits you in the wrong place at 50mph, then you've got problems."
Undaunted and determined not to abandon his "unspectacular but enjoyable" cricket career with nearby Nevill Holt Cricket Club, Andrew considered his options. He could either pack in the game he'd played for 30 years to focus solely on continuing to supply wheat to nearby Weetabix… or turn adversity into triumph.
He says: "I knew I needed some coaching to avoid future bouncers, but apart from practising outside there were very few training venues available for non-elite cricket lovers."
The Eureka moment
Then, as quick as the ball that felled him, the father-of-three had an idea that could spell success for the future of the game whose origins lie in the 16th century. "The coaches told me there was nowhere to train indoors during the winter because cricket nets need good lighting, mats and partition nets, and sports centres would rather get 20 badminton players in," he says.
"So, I thought 'I've got a spare barn I use for storing machinery – why not look into converting that?' I asked the council for a change of use from agricultural building to commercial use and we were on our way. We had toilets here already because we used to teach visiting schoolchildren about the countryside and farming, so all we had to do was fit out the inside."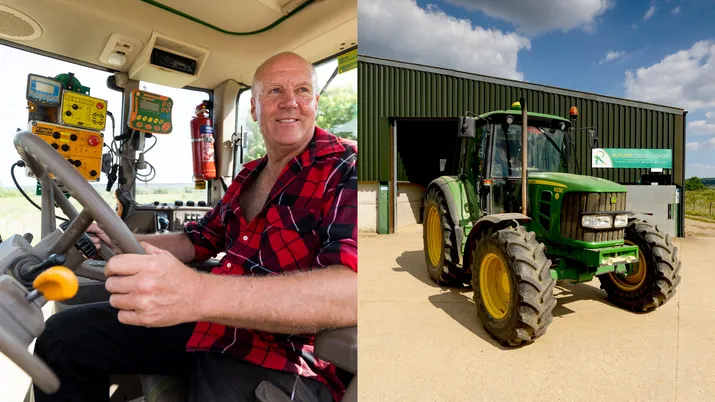 Rutland Cricket Centre is born
He joined forces with former Leicestershire cricketer Tom Flowers, whose company, Cricket Coaching, installed the three-lane net and matting system. Andrew fitted England and Wales Cricket Board approved lighting and Rutland Cricket Centre was born.
Then came lockdown and any plans for school groups or local village green clubs to brush up on their forward defensives or sweep shots were stumped. A handful of elite county cricketers became the guinea pigs for the Oakham-based centre.
Since then, the centre – surprisingly one of very few privately owned and leased in the UK – has gone from strength to strength, with bookings between October and April for schools and local clubs already filling up.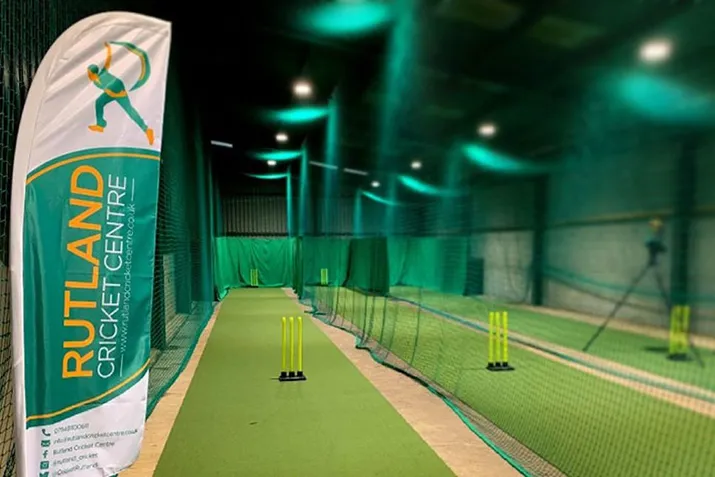 Bowling machine, video analysis and free sessions
The nets, which sit beneath a solar roof that powers Andrew's grain dryer, even feature a bowling machine with video analysis to help players review and understand their technique.
Fearful of a repeat of the horrific injury that promoted his latest and arguably most transferable piece of diversification, Andrew sensibly negotiated free sessions for himself and is now a master of avoiding the difficult delivery. "It's been a wonderful way of making use of part of the farm that would otherwise just sit there. It's also brought people into the farm, which is nice because farming can be a very lonely occupation," he says.
"I'm quite gregarious and like meeting people, so this has been wonderful. It also brings in a steady monthly income and someone else runs it, so everyone wins."

---

Andrew Brown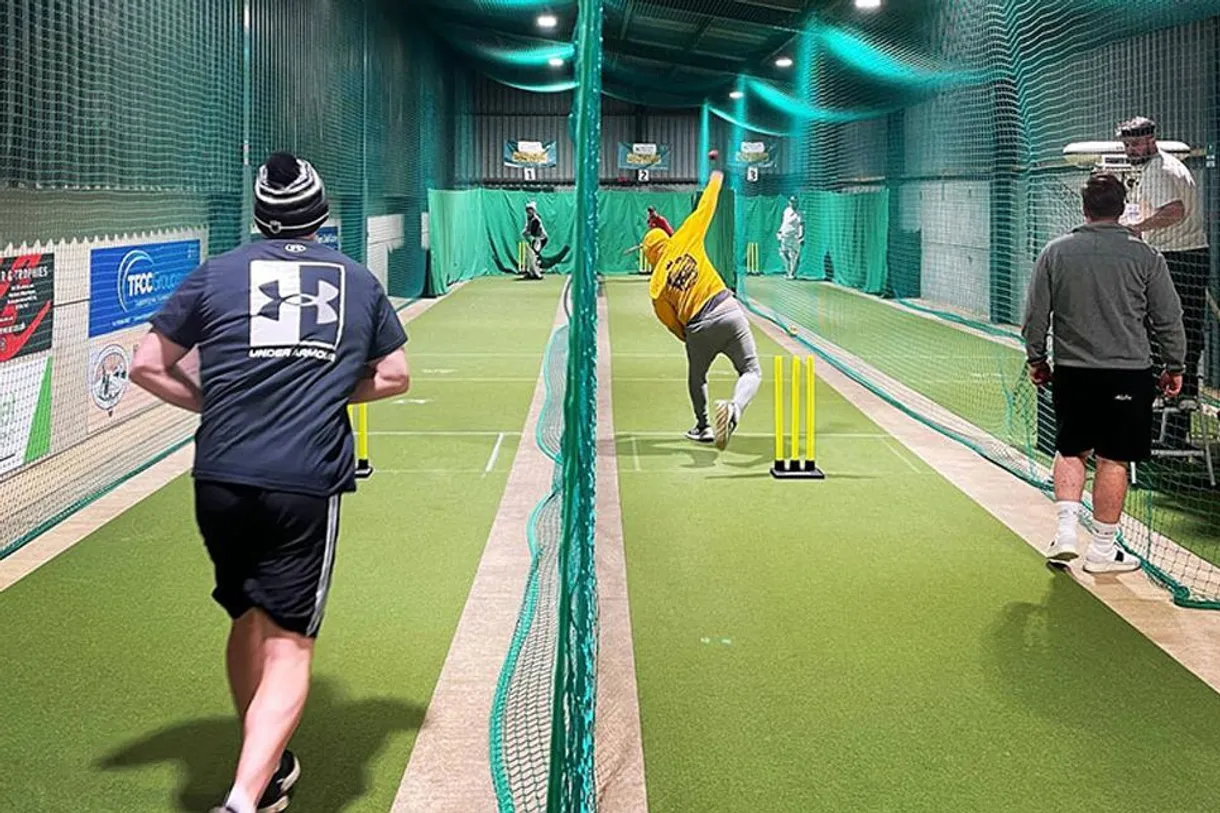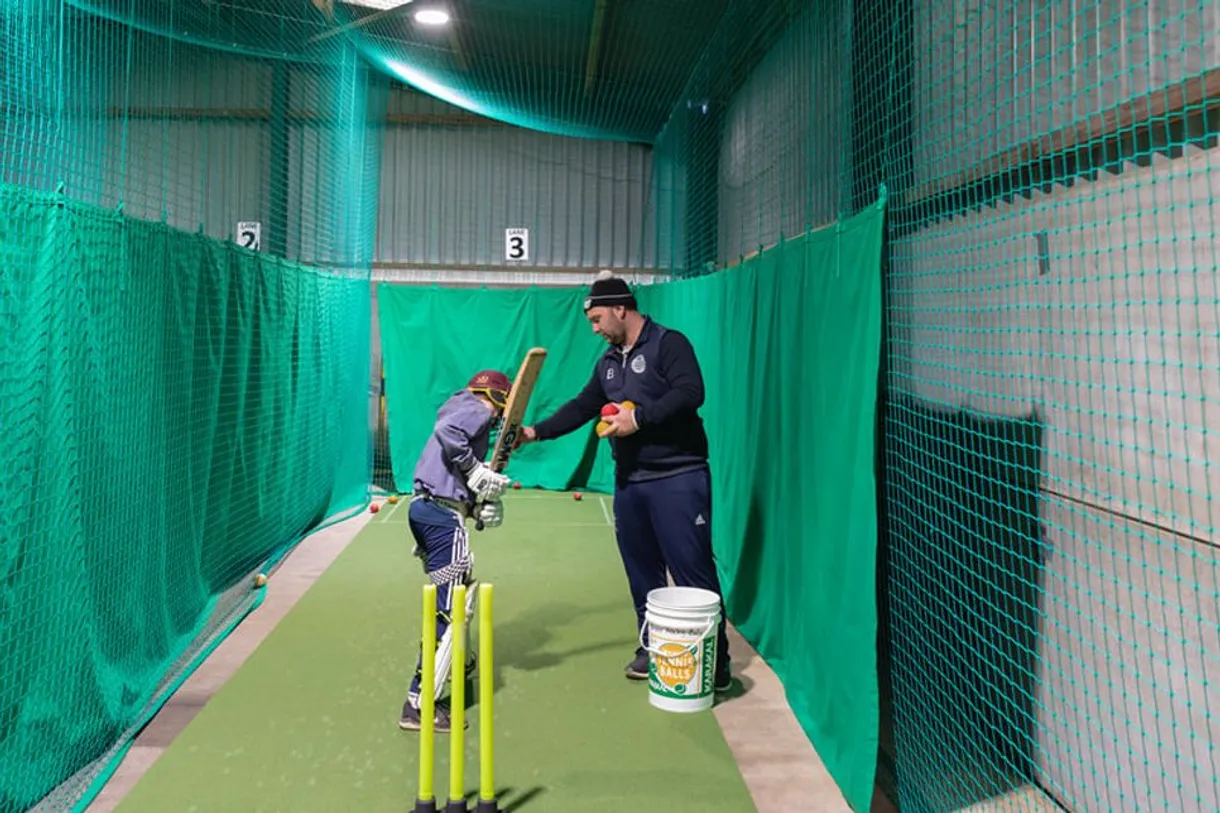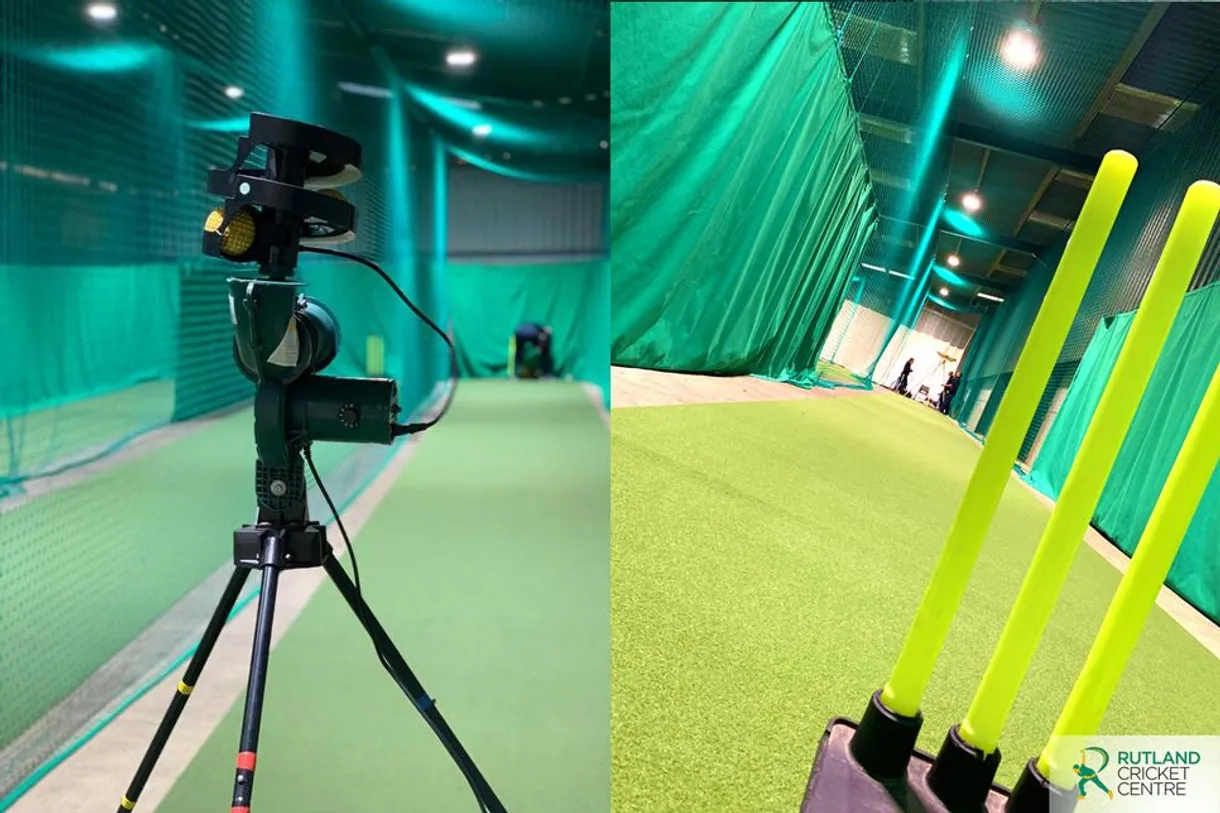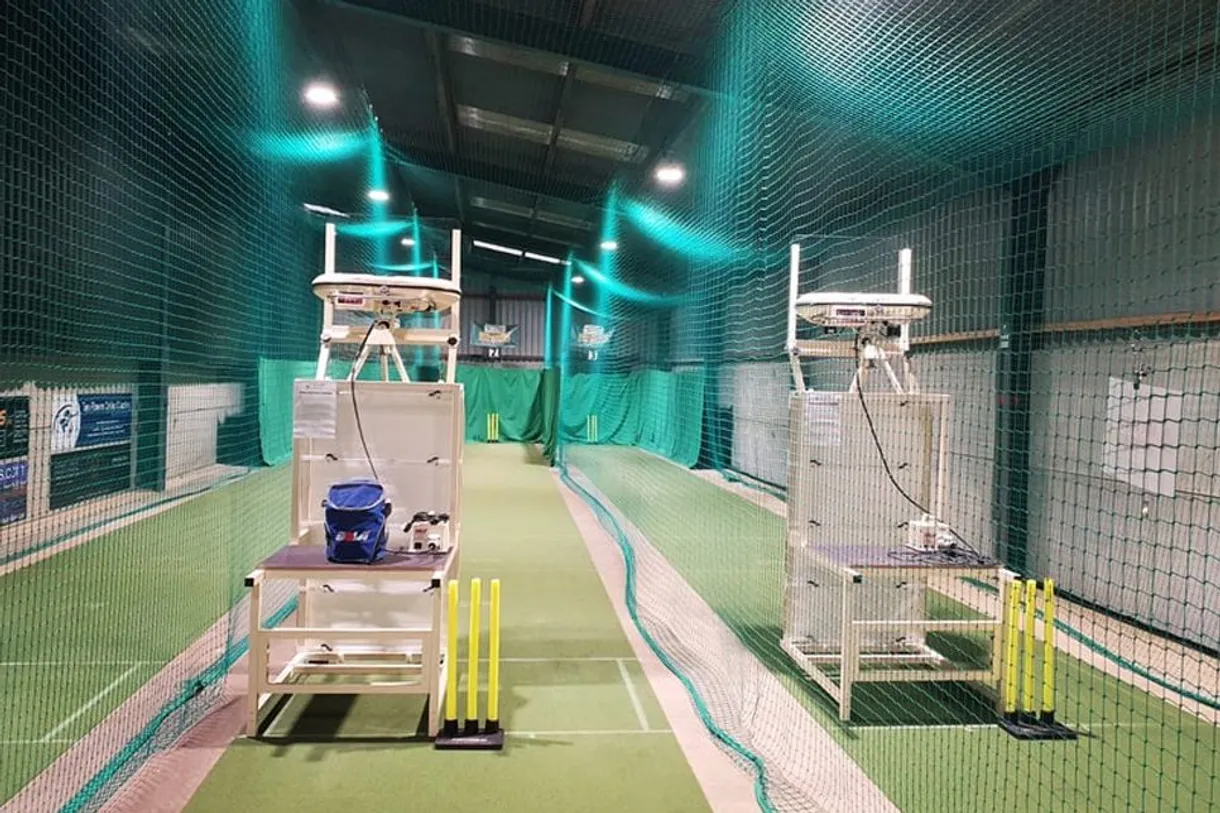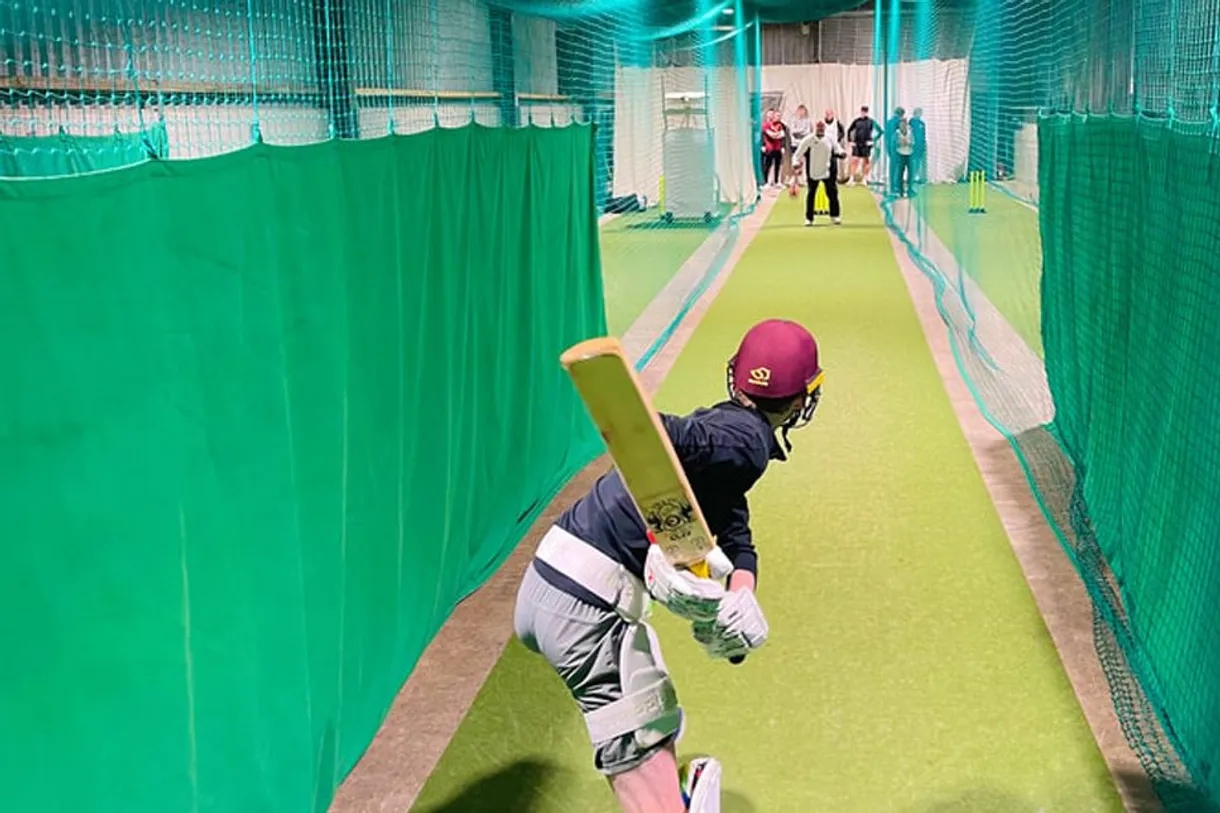 Transferable model
Andrew is convinced this 'cricket school in a barn' model could be repeated on any farm and allows him time and money to add to his long list of activities. "I'm interested in conservation, have set up wildflower meadows, opened permissive bridleways and fitted owl and kestrel boxes. I'm also doing a higher degree in Master of Laws. My wife and I also run two eight-bed holiday lets complete with hot tubs on the site that bring people in from around the world, so we have a few projects on the go which, as you've probably guessed, is how I like it."
The three-step checklist to opening a cricket centre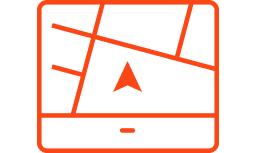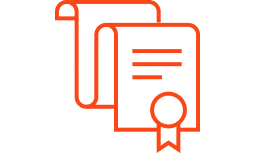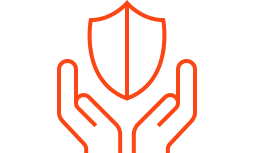 "Modern barns are perfect for nets out of season, so if more farmers like me gave it a go we could provide the right environment for the next generation of cricketers to thrive. I'd love to play my part in making sure we win back and keep The Ashes forever."

---

Andrew Brown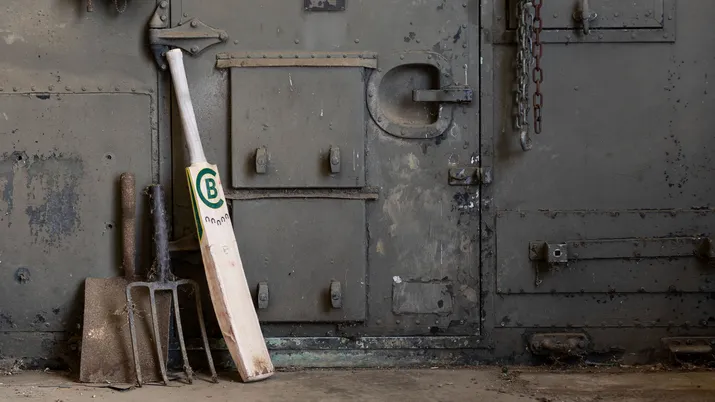 Images courtesy of: © Roy Kilcullen, © Rutland Cricket Centre